Free furniture near you.
Find places that give away free furniture to low income families. There will also be vouchers for the homeless, senior citizens or disabled. Get free furniture near you from charities, churches or non-profits The organization provide everything from a free bed to a couch, dresser, mattress, stuff for an office or living room and other items for your home or apartment. Find a list of free furniture banks near you below.
Low-income qualified families will be given a variety of items as well as people recovering from a disaster. A free furniture bank or assistance program will have vouchers or may have new or used household stuff. There are many different types of goods provided, whether free bedroom furniture or items for a living room or kitchen.
Free furniture assistance programs help the low income, single moms, adults, veteran and kids that need items. There are distribution centers run by charities such as the Salvation Army, United Way or St. Vincent de Paul, with some Goodwill and Habitat for Humanity locations giving away free furniture vouchers too as well as other non-profits near you. The elderly or formerly homeless may get help as well.
Get free couches, beds, mattresses, dressers and other items
The new or gently used furniture items that are given out variety widely and help with one of many reasons. Some seniors or disabled people may be able to get free home delivery as well. The items given away include, but are not limited to, the following.
A family living in poverty that is getting established into a new home may be given items, including beds for a kid or kitchen tables.
A formerly homeless person can be given beds, blankets, kitchen utensils as well as other needed furnishings for a new apartment.
Women or fleeing domestic violence are often major beneficiaries of the charities that pass out free furniture.
Immigrants, the unemployed, and the disabled can often get help from a furniture bank.
Low income senior citizens can often get free furniture items that focus on mobility issues.
Free furniture voucher programs help families rebuilding from a disaster or emergency situation, such as a fire, flood, tornado, hurricane, or the like.
Low income parents, and single moms and dads, can get items for newborn, including free baby items.
There are different ways to apply for furniture assistance. Some of the charities that run these services will require the applicant to have a referral from a social worker. Almost every single furniture bank will require proof of hardship, so applicants should bring details on their income, assets, savings, and monthly expenses. Priority is often given to homes with children, single moms fleeing domestic violence, or the formerly homeless.
While everyone wants furniture given to them for free, many people may not qualify. Maybe their income is too high, or there is not a charity program in their area. In these cases they can shop for low cost furniture at a local thrift store. There are thousands of these around the nation. Some of the larger providers include Goodwill, the Society of Saint Vincent de Paul, Salvation Army, and many others.
The items that may be provided near you are almost always donated from the public. They will be gently used, but tend to be in decent shape. There are even businesses that may donate to a furniture bank, such as local colleges, hotels, manufactures, universities, and even national furniture retailers.
Places to get free household items and furniture
One of the nation's leading operators of both thrift stores as well as free household furnishing programs is Saint Vincent De Paul. There are hundreds of churches that are part of this charity organization. Anyone seeking help will need to have a home visit take place by a Venetian, which is a volunteer from the group.
Most of what they provide is basic needs. This can include furniture to help a very low income family get established. They may not only provide the items someone needs (whether it is a bed or a place to sit such as a chair), but the Venetians may even deliver goods to the elderly or sick. So many social services are available, and find locations of Saint Vincent De Paul churches.
Another charity to try for furniture and stuff for a home, this one being a Christian based group, is the Salvation Army. They help anyone, regardless of their gender, race, or religion. In fact, many people that seek free furniture vouchers are the vulnerable, such as senior citizens, immigrants, single moms and the working poor.
Vouchers may be given to shop at their furniture distribution centers or Family Stores. The items available change based on the week and month. In some cases, the items available can even include seasonal goods such as fans to cool a home. This will be in addition to the standard items such as coaches, futons, TVs, tables, and more. If someone does not qualify for a free voucher, they can buy the furniture they need. Find how to apply for Salvation Army social services.
Goodwill Industries generally sells low cost goods. They use donations of surplus furniture and sell it back to the community. The money raised goes to help pay for their other assistance programs available, including job placement or training and more. This charity is a great resource for struggling families.
Many churches have free furniture banks. They help families that have a low to moderate income. There are national faith based groups, such as LOVE Inc. or United Methodist, as well as local churches as well. Not only may critical household items be given, but many also have clothes, food, and more. The furniture they provide generally will be gently used, but volunteers from the community will prepare them for clients. Find information on churches that help people in need.
Agencies that provide household goods and free or low cost furniture near you
Furniture Bank Association (FBA) of North America is a leading social service agency. They work with local churches and Department of Human Service offices near you to provide the furniture (for free) that the less fortunate may need. They may have mattresses, lamps, kitchen tables, beds, dressers and more. There are a couple key criteria that need to be met to be assisted. Applicants need a referral, and they also need to make an appointment. The furnishings given can help a family achieve stability in their new or existing home. The free furniture programs locations near you are all listed below.
Community Furniture Bank is at 219 Distribution Drive, Birmingham, Alabama 35209. Dial (205) 942-2727
Christmas Charities Year Round - 2840 Jordan Lane, Huntsville, AL 35816. Phone - (256) 837-2373.
Furniture Bank of Phoenix. Referrals are needed - Anyone who is interested needs a referral from a charity, church, or social service agency. SVDP may also have free furniture vouchers, and the address is 420 W Watkins Rd, Phoenix, AZ 85003 or dial (602) 266-4673
Furniture for Families serves the Folsom, CA region. Dial (916) 635-0664.
Team Amvets Welcome Home. The charity has free and low cost furniture for the poor. Address is 4125 E Shields Ave, Fresno, CA 93726, call (619) 732-2135.
San Jose Furniture Bank, 1020 Spring Street, San Jose, California 95110, dial (408) 658-3713.
Providers Resource Clearinghouse - 14500 E. 33rd Place, Aurora, CO 80011, telephone - (303) 962-2270. Everything from televisions to beds, linens, and more is on site.
Make A Home Foundation. Many items are offered for free. The furniture may be cribs, beds, coffee tables, and much more. Address - 40 High Bridge Road, Sandy Hook, CT 06482, dial (203) 270-5501.
New Haven Home Recovery - 30 Morris Avenue, West Haven, Connecticut 06511, main phone (203) 492-4866.
Mustard Seed of Central Florida serves Orange County and surrounding regions. The address is 12 Mustard Seed Lane, Orlando, FL 32810, phone (407) 875-2040.
ECHO Furniture Bank - 702 West Madison Street, Tallahassee, Florida 32304, dial (850) 224-3246.
Action Ministries – Augusta has an address of 303 Hale St., Augusta, Georgia 30901. For hours, call (706) 722-8195.
Furniture Bank of Metro Atlanta and Fulton County – Hundreds of unemployed and struggling families get help each year. 908 Murphy Ave, SW Atlanta, GA 30310. Phone (404) 355-8530.
FreeStore has couches, free beds, and more. Location is 1020 24th Street, West Des Moines, IA 50266, phone (515) 282-3733.
Recycling Furniture for Families is at 515 N. Center St., Bloomington, IL 61701. Dial (309) 828-6443.
The SHED - 4191 Greenswitch Rd., Decatur, IL 62526, phone (217) 876-9337.
Sharing Connections, 5111 Chase Avenue, Downers Grove, IL 60515. Main phone - (630) 971-0565.
Central Illinois Christians in Mission operates a furniture bank for low income families from 1220 West Main St., Mt. Zion, IL 62549. Main phone - (217) 201-2820.
Comprehensive Community Solutions, 917 S. Main St, Rockford, Illinois 61101. For information, dial (815) 963-6236.
Mustard Seed Furniture Bank of Ft. Wayne is at 3636 Illinois Road, Fort Wayne, IN 46804. Dial (260) 471-5802. The charity can either provide household furnishings, or give referrals.
Resurrection Furnishings Ministry is a charity at 13720 Roe Avenue, Leawood, Kansas 66224. Phone - (913) 980-5566.
His Helping Hands has a thrift store too. Location is 1441 E. 37th Street North, Wichita, KS 67219, dial (316) 425-0639 for hours.
Household Goods Recycling of Massachusetts is a non-profit at 530 Main St., Acton, MA 01720. Phone (978) 635-1710.
Project Home Again is at 7 Haggetts Pond Rd., Andover, MA 01810. Telephone - (978) 470-1356.
My Brothers Keeper, Easton, MA 02356, dial (508) 238-7512.
The Wish Project, 1 A Foundry St., Lowell, Massachusetts 01852, main phone (978) 441-9474.
Massachusetts Coalition for the Homeless has beds, tables, chairs, and more. Location is 15 Bubier St., Lynn, MA 01901. Dial (781) 595-7570.
Touchstone Furniture Depot, 66 Mechanic Street, Marlborough, Massachusetts 01752, phone (508) 485-2080.
Mission of Deeds - 6 Chapin Ave., Reading, MA 01867. Main phone - (781) 944-9797.
New Life Home Refurnishing - 102 Elm Street, Walpole, Massachusetts 02081-1933. Dial (774) 316-6395.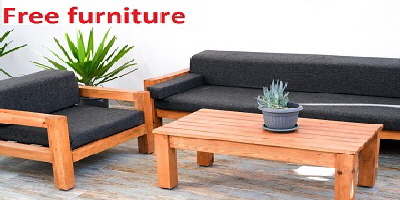 Central MA Housing Alliance Donations Clearinghouse is a social service agency at 6 Institute Road, Worcester, MA 01609. Phone - (508) 752-5519.
A Wider Circle, 9159-C Brookville Rd., Silver Spring, MD 20910, dial (301) 608-3504.
Greater Portland Charitable Furniture Center is at 140 Park Street, Portland, ME 04101. Call the charity at (207) 200-7796.
In The Image is at 1823 S. Division, Grand Rapids, MI 49507, telephone (616) 456-6150.
Partners in Housing Transition is at 247 W. Lovell St., Kalamazoo, MI 49007. Main phone - (269) 385-2446.
Furniture Bank of Southeastern Michigan – Address is 333 N. Perry Street, Pontiac, MI 48342, phone (248) 332-1300.
Saginaw County Youth Protection Council provides beds, tables, chairs, and more to homes with children. The non-profit is at 1226 North Michigan Avenue, Saginaw, Michigan 48602. Phone - (989) 793-1995.
Bridging – Address is 201 West 87th Street, Bloomington, MN 55420. Phone number - (952) 888-1105.
Bridging Inc has another site at 1633 Terrace Drive, Roseville, MN 55113. Dial (651) 631-3255.
Community Furniture Program - 22 Wilson Ave NE, St. Cloud, MN 56302. Dial (320) 656-9004. They also support families in Minneapolis.
Love Inc of Columbia – Address is 1900 N. Providence, Columbia, Missouri 65202, phone (573) 256-7662.
Crisis Assistance Ministry has a location of 333 Dalton Avenue, Charlotte, NC 28206-3117. Telephone - (704) 371-3001.
The Barnabas Network – Location is 2024 Sixteenth Street, Greensboro, North Carolina 27405. For information on how to get help with buying furniture, dial (336) 370-4002.
The Bin is a free charity. Address is 119 N. Old Statesville Road, Huntersville, North Carolina 27078. Phone - (704) 948-5612.
The Green Chair - The furniture bank is at 1853 Capital Boulevard, Raleigh, NC 27604. For hours and to apply, dial (919) 322-0474
Jadens Ladder, PO Box 1121, Rye, NH 03870. Phone - (603) 430-1118.
Home Front is at 2265 Brunswick Pike, Lawrenceville, NJ 08648. Telephone number is (609) 989-9417.
Furniture Assist is at 398 Chestnut Street, Union, New Jersey 07083. Phone - (973) 868-6007.
A Lift Up Furniture Bank provides low cost or free items. The main center is at 452 Idaho St, Elko, NV 89801, (775) 753-8455.
Furniture Sharehouse, address is Loop Road – Bldg #3 – Westchester County, White Plains, New York 10604, dial (914) 834-1294.
New Life Furniture - 11431 Williamson Rd, Cincinnati, Ohio 45241. Phone: (513) 313-0530.
Furniture Bank of Central Ohio - 118 South Yale Ave., Columbus, OH 43222. Telephone number is (614) 272-9544.
CORE Furniture Bank uses donations to assist low income families and others. Location is 2900 State Road, Cuyahoga Falls, Ohio 44223, telephone - (330) 379-3188.
SVDP Community Furniture Bank is made up on local churches. Address is 945 S Edwin C Moses Blvd, Dayton, OH 45417, dial (937) 222-7349, x210.
Cleveland Furniture Bank, 13360 Smith Rd, Middleburg Heights, OH 44130. The main phone number is (216) 459-2265.
Society of Saint Vincent in Cleveland area has a number of furniture bank distribution centers. They are across several counties around the metro area. Call 216.696.6525
HopeNow Furniture Bank - 1025 South Main St., Mount Vernon, OH 43050-4651, dial (740) 392-3155.
Banner Mattress Furniture Bank has an address of 3342 Monroe St., Toledo, Ohio 43606, phone (419) 242-5141.
The Muskingum Valley Furniture Bank. (formerly known as Lifewell Furniture Ban) is at 299 Putnam Avenue in Zanesville, Ohio 43701. Main number 740-586-0876. Email is [email protected]
Furniture Bank of OKC is at 3922 NW 10th Street, Oklahoma City, OK 73107, phone (405) 905-5826.
Community Sharehouse Furniture Bank of Tulsa County – Address is 1120 North Peoria Avenue, Tulsa, OK 74106, dial (918) 583-3670.
Benton Furniture Share – The charity may have beds, refrigerators, utensils, and dozens of other items. Location is 155 SE Lilly Ave, Corvallis, OR 97333, dial (541) 754-9511
Community Warehouse – East is at 3969 NE Martin Luther King Jr. Blvd., Portland, OR 97212, phone (503) 235-8786.
Another location is Community Warehouse – West. This site is at 8380 SW Nyberg St., Tualatin, OR 97062, phone (503) 347-2147.
CAADC Donations Warehouse – Address is 777 Park Square South, Folcroft, Pennsylvania 19032, phone (610) 522-9611.
Off The Floor Pittsburgh is at 901 Allegheny Avenue, Pittsburgh, Pennsylvania 15237, telephone (412) 973-6320.
The Blessing Board - 1392 Frey Rd, Pittsburgh, PA 15235, phone (412) 646-4786.
Furniture Bank of Rhode Island supports the entire state from their center at 20 River Avenue, Providence, RI 02908, dial (401) 831-5511.
Lowcountry Furniture Bank is at 1643-B Savannah Highway #298, Charleston, South Carolina 29407, (843) 532-0395.
Chattanooga Furniture Bank - 700 East 11th Street, Chattanooga, Tennessee 37403, phone - (423) 757-9527.
Ecumenical Storehouse has a location of 134 East Division Road, Oak Ridge, TN 37831. Call them at (865) 481-0274.
Dallas Furniture Bank helps immigrants and families in poverty from 1417 Upfield Drive, Carrollton, TX 75006, phone number is (972) 466-0600.
Houston Furniture Bank provides free furniture and more to all of Harris County. 2100 Hussion Street
Houston, TX 77003, phone (713) 842-9771.
Furniture For Families - 1314 Brock Drive, Killeen, Texas 76543, dial (254) 702-0715.
San Antonio Furniture Bank – The distribution and donation center is at 6351 Rittman Rd, San Antonio, TX 78218. Telephone: (210) 338-5873.
Furniture Bank of East Bell County, 1018 East Ave A, Temple, Texas 76501, (254) 228-7321.
ACCA, also known as Annandale Christian Community for Action, is at 7200 Columbia Pike, Annandale, VA 22003. Phone - (703) 256-9513.
CARITAS Furniture Bank – Address: 1125 E. Commerce Rd., Richmond, VA 23224, main phone (804) 343-5008.
Home 2 Home - 1700 136th Place NE, Bellevue, WA 98005, phone (425) 484-9481. They have partnerships with other thrift stores and non-profits in the region as well.
House 2 Home Network is based at 725 N. State Street, Bellingham, WA 98225, (360) 734-3055.
The Timothy Team – Address: 2948 29th Ave SW, Olympia, Washington 98512, phone - (360) 352-9601.
The Sharehouse – Main address is 5706 2nd Avenue South, Seattle, WA 98108, dial (206) 767-5280.
Spokane Community Warehouse is fully stocked. Free tables, sofa, beds, and other furniture may be provided. Location is 919 E. Trent Ave., Spokane, WA 99202, phone (509) 624-9788.
NW Furniture Bank - 117 Puyallup Ave, Tacoma, WA 98421, phone (253) 302-3868.
The Neighbors' Place – Address is 745 Scott Street, Wausau, Wisconsin 54403, call (715) 845-1966
Local cities, county, and state run free furniture banks
Find where to get free furniture nearby from the list of cities, states and counties below. Low-income families and people with money, or that are in a financial hardship, can get help. Locate free furniture assistance programs, vouchers, and get household stuff near you.
Alabama
Arizona
Arkansas
California
Colorado
Connecticut
Delaware
Florida
Georgia
Illinois
Indiana
Kansas
Kentucky
Louisiana
Maine
Maryland
Massachusetts
Michigan
Minnesota
Mississippi - Entire state. Click here.
Missouri
Nevada
New Hampshire
New Jersey
New Mexico
New York
North Carolina
Ohio
Oklahoma
Oregon
Pennsylvania
Rhode Island
South Carolina
South Dakota
Tennessee
Texas
Utah
Virginia
Washington
West Virginia
Wisconsin
Wyoming (Statewide)
Additional organizations for furniture assistance programs
There are other places for free household good as well as furniture. There may be items for a new home or apartment, or someone starting to live on their own. Many programs run by furniture banks give out free beds to children, appliances to parents, couches, and other critical items. Find other options and lists of furniture organizations.
Related Content From Needhelppayingbills.com