Assistance from community action agencies near you.
The community action agency organizations offer support to families to help them gain self-sufficiency. Find a program listed below by state and/or county. In addition, in a crisis they will coordinate short term financial help for paying everything from energy bills to housing, transportation, government grant money and employment expenses. The non-profit, government funded community action agencies near you were created to help low income families overcome their hardships or exit poverty.
Over 1,100 community action agencies are now located across the country. Select your state and/or county below for information on local centers near you. The network is made up of public, private, and non-profit organizations. The programs are paid for by government grants, but the funds are distributed on a local level to qualified low income families. Some common resources include LIHEAP grants, Head Start, weatherization, money for Christmas, and many others.
All of the agencies offer numerous social services to people who need help. The case managers from the organizations work closely with families as well as individuals and provide them with a number of financial assistance programs. They also arrange everything from employment to budgeting classes, debt reduction, and general self-sufficiency.
Community action agency assistance programs
The resources available are wide ranging, but vary by local community action agency. They include counseling, funds for paying bills (including utility and heating), weatherization programs, as well as rent assistance. Some of the organizations will also offer free foreclosure prevention services, job training, child care, emergency crisis grants, applications to LIHEAP, and more. As noted the programs do vary by location. Most agencies process applications to LIHEAP assistance programs for paying energy bills.
The Community Action Agency (CAA) network is funded by a number of federal government organizations who allocate resources on an annual basis. While the funding that is issued each year goes directly to the state governments, those organizations are then required to forward 90 percent of the money they receive to the local agencies in a town or county. The end result is that most of the funds flow down to cities and towns across the nation.
All of this is done in an effort to ensure that the assistance goes to the least fortunate. All together, CAAs serve almost 15 million low as well as moderate income people yearly in 96 percent of the nation's counties. They provide them with free financial help for paying bills, applications to public benefits, and other expenses. That is done while they also fight poverty.
Find information below on your local community action agency near you, as well as how to contact them. In general, these organizations are one of the leading places for struggling families to turn to for help. They also offer financial support to senior citizens, the unemployed, disabled, and households living in poverty. However, below we have provided information on the community action agencies and non-profit agencies that cover some of the nation's largest counties.
If you are struggling and dealing with a short term financial hardship, be sure to stop by or call your local community action agency for assistance. They may offer direct financial aid. There may be government grants for paying your rent, bills, or other basic needs. Or if they do not have any funds left in their budget, referrals may be given.
A focus tends to be addressing the following needs. Community action agencies may help with the following, which will tend to be financial assistance.
Funds for preventing evictions or homelessness.
They also address hunger by providing information on USDA food programs.
Home repair programs, including low interest loans.
LIHEAP as well as free weatherization programs are run from community action agencies.
There is also help for those that are most at risk, such as children and senior citizens.
Some locations may offer funding from government grants for those expenses.
Other non-profit community action agencies may be able to offer qualified applicants access to other forms of cash assistance.
At the same time that any type of short term financial support is offered, many clients will be able to receive help in overcoming their hardship. There are various self-sufficiency as well as employment resources such as below. This can help improve a clients income and budgeting situation. Services range from:
Job training and placement. Some are more flexible too, and find a list of jobs working from home for extra income.
Credit counseling, and even budgeting workshops.
Child care so parents can make it to work.
Computer classes may be organized by community action agencies.
Head Start programs for children.
Case managers will help people apply for other public assistance programs as well as refer families to other local or national resources. A major focus is on helping working poor families to break the cycle of poverty. In fact, most of the community action agencies will require applicants to be on the path to self-sufficiency. Ask them about the services and resources that they can offer you.
Application process for financial help
When direct support is offered, it will come with an extensive application process. All resources are limited and funds are usually issued on a first come and served basis to qualified residents. Many of the applicants tend to be the unemployed, low income families, elderly and others. Anyone that is struggling will have access to community action agencies.
In addition, the organizations near you will also often partner with other groups in your county. There is often coordination done with local charities, government assistance programs, and other non-profit organizations. Another key partner of a community action organization are local workforce centers, which will help with employment as well as job training needs. In general, sell-sufficiency is required for those who apply for financial help. This is done in an effort to offer even more services to clients.
Local centers will often have information on many federal government benefits as well, such as LIHEAP, emergency shelter grants for rental costs, or Head Start child care. Case managers will go over how to apply to them. Together they coordinate programs to provide as many resources as possible to the less fortunate.
The programs also focus on meeting a number of basic needs, including food, utilities, rent, housing, and medical care. Whether is is ending homeless or hunger in a local community, low income families to even more moderate income households are the primary beneficiaries. There are no guarantees to receiving help, if the staff at an office can't assist you then many community action agencies can offer referrals.
There are many places people can turn to in order to get help. Your local community action agency has many services they can offer you. Select a state and/or county below.
Programs from Community Action by state and/or city near you
In addition to the county as well as state resources listed below, some of the larger cities or counties also have dedicated community action agencies that are for residents of that region. There are often multiple offices that families can stop in at for support. There will be a number of financial as well as case management type assistance programs administered by the agency that focus only on that city.
Cobb County area, including Douglas, Paulding, Floyd and western and NW of Atlanta

Indianapolis area, including Marion, Hamilton, Hendricks, and others

Johnson County - East Central KS area including Douglas, Anderson, Coffey and others
Charleston area, including Charleston, Berkeley and Dorchester County

Greenville area, including Greenville, Pickens, Anderson County and nearby area

Columbia area, including Richland, Kershaw, Lee County and nearby regions
Virginia Beach area, including Suffolk, Portsmouth, Chesapeake and nearby
If your city or county is not listed above, low income as well as families living in poverty still have even more options available to them. Clients can learn about government grants for paying their bills, job training and other resources for their needs. All of the community action agencies will offer some form of support as well as referrals to qualified applicants.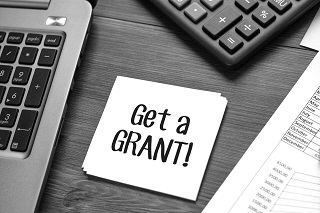 When resources are available, the financial help available is for short term, emergency needs only. The aid is only offered in an effort to help the person gain self-sufficiency. Click here to find additional non-profits or community action agencies by state.
While almost all towns and counties have a community action agency, there are other resources as well for a family that needs additional help in locating a center. As even more locations may be available for offering financial help, grants, job programs, and more. Find other options and lists of agencies.
Need Additional Help From Community Action? Include email address and state. It is never shared. It is needed to send a reply to your request or more information on local community action agencies. Or visit or register in the forum (link on bottom margin) and we will reply to your message there. Send an email to info@needhelppayingbills.com Include your state.
Related Content From Needhelppayingbills.com