Get help with car payments and auto loans.
Find how to get help with your car payments. Locate financial assistance programs, free non-profit credit counseling agencies, banks, dealerships or auto loan lenders that provide auto loan hardship resources. It is possible to get help paying a car or truck payment, eliminate the payment, or to refinance loans. A focus is on helping individuals who need their car, truck or auto for work, job training, or school and that are facing a hardship. Find details below on how to get car payment assistance or help from auto loan hardship programs.
There are non-profit or government auto loan assistance programs for low-income families as well as people with poor or bad credit as well. In general, the client also needs to work on long term financial stability, and that may be a requirement to getting assistance. Auto loan payment help may also be offered by government grants, community action agencies, charities, and even state or federal resources.
Financial assistance for paying a car payment or note
Community Action Agency car loan assistance programs are offered from many locations across the nation. The non-profits are in most counties and cities. Some community action organizations will offer applications to government grants that assist with car payments There may also be information on low cost auto loans, hardship programs, local transportation services (including for the disabled or elderly), as well as many other financial aid programs.
The main goal of these non-profits is to help families become self-sufficient over the mid to long term. Low-income and struggling families can get assistance for paying a car note to help meet these ends. More on community action agency programs.
Non-profit credit counseling agencies will offer resources that help with car payments. In general, the counseling is free for low income clients. There are national and regional agencies that are certified by the government as non-profits. The counselors can help clients with applying for grants or financial help for car payments, assist with negotiating payment plans or lower interest rates on a note, and in general offer a wide variety of assistance programs. Find free credit counseling near you.
Most banks, credit unions, dealerships and lenders offer auto loan hardship programs as well. In general, they work with the borrower to help them find some form of payment solution. This may be lowering the borrowers monthly payment or interest rate, providing deferments or other support to low-income families. Learn more on how to lower car payments.
When an automobile loan is upside down, some of the programs runs by these banks and lenders may be able to assist. However they tend to be targeted at helping more traditional borrowers save money by lowering their interest payments or extending payment terms on their car note. For those individuals that do have negative equity, there are resources targeted at them, and they can get help with upside car loans.
Another option is to eliminate the monthly car payment entirely. This is generally used as a last resort, when the consumer just can't afford to pay for their automobile anymore. So it can be thought of as an extreme form of refinancing. Find ways to get out of a car loan.
Some borrowers may be using high risk car title loans. Those individuals will tend to need assistance in paying them off or in refinancing. There are counselors who can provide advice on how to do this and there are also alternative forms of financing available. Get information on companies that offer assistance with title loans.
Credit cards can be used in some cases to either make a payment, refinance an existing auto loan, or to even buy a new car. This approach can help some families, but it does comes with risks as well as pros. Find more details on using credit cards for car payments.
Traffic ticket assistance programs are also available. There are some charities and government programs that can assist with unpaid parking tickets, court fines, speeding tickets, and related costs. Attorneys can even provide free advice for various automobile violations (along with loans). Find how to get help with traffic tickets.
Impound fees can sometimes be paid. Low income families or people with no money that need their car for work and that lost their automobile due to registration issues, tickets, or a civil legal matter may be able to get help. Non-profits may offer loans to pay the retrieval fees or they can offer other assistance for related payments that may be due. Find help paying for impound expenses.
Find out how to save hundreds of dollars on your car insurance bills. There are things to do that may be as simple as shopping around for a new policy. Lower payments, or direct financial aid for insurance, is but one more way to reduce your monthly payments. But in addition to that, car owners take other steps for saving money.
Many people do not know what to

look for in an auto policy

when shopping around, so they may overpay for insurance. This can impact their ability to repay or refinance their car loan. Get information on automobile policies.
Free repair programs, gasoline, or cars for low-income families in a hardship
The resources above will help people pay their auto loans or assist with payment plans. Or they can help with insurance policies, impound and other fees. However there are also programs that provide free financial assistance for loans or transportation expenses, ranging from cars to gasoline, repairs and more. Low-income families, students, people on an interview and others struggling individuals are are generally able to get assistance.
Assistance is also offered for gasoline payments, which can be combined with auto loan help from the agencies or options above. A number of charities offer voucher cars and/or limited amounts of financial help to get gas for a truck or car if it is needed for work. Low income families are often recipients. In addition, the charities that offer this service may also be able to refer clients to other programs that help with car payments. Learn more on how to get free gas.
Car repair assistance programs are offered too. These resources can help drivers pay for truck or auto repairs (if they use their car for work). Everything from grants to charities can help with payments. In addition, any money saved on repairs can then be used to pay any debts or notes you have on your car. Continue with getting help with car repairs.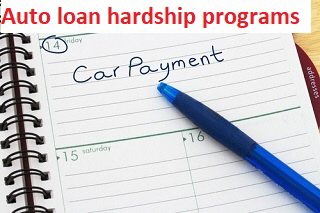 Free cars or auto loan financing programs may also be an option for low income households and/or the working poor. Hundreds of charities, churches, and government social service agencies try to provide free cars (or trucks, etc.) for people who are in a short term crisis. The programs are intended to help the client get the transportation they need in order to get to work. There may also be free car, including monthly payment assistance programs, for single mothers or dads. Learn more on where to look for a free car given away.
Ways to Work car loans for people with bad credit can be used as a form of assistance for existing payments or help pay for auto repairs or other expenses. Low-income families, including those in a financial hardship or crisis or with bad credit, will get help from with payments from the non-profit. Learn more on Ways to Work car loan programs.
Related Content From Needhelppayingbills.com