Debt relief programs
Find help with debts, including credit card payments, medical or hospital bills, car or personal loans, buy-now pay later (BNPL) or car title loans as well as other types. Learn how to get assistance from lenders, banks, creditors, free non-profit counseling organizations or government agencies. Find where and how to get help paying or reducing debts and paying off loans below.
Struggling low-income households, including senior citizens, disabled, the unemployed or people with bad credit or no money will often get debt relief for free. Banks, lenders some charities and government agencies will provide them with solutions. There are many ways to get out of or to lower the amount of credit card as well as medical debt or to get help with loans. Programs include, but are not limited to the following.
Lenders, banks, and companies offer

payment plans for outstanding

debts, hardship programs, settlement programs and more.

Free non-profit credit counseling will help low-income families

or people with bad credit.

They offer credit repair, assistance programs that help borrowers reduce the interest rates on loans or credit card accounts, offer free debt relief from DMP plans and other solutions.


Government grant money and regulations

can help borrowers deal with debt collection companies or offer financial help, including emergency grants, for paying bills.

Hospitals, doctors, dentists and

medical providers offer free charity care programs

to help pay medical bills or debts. There are also payment plans, deferrals, interest rate reductions, forgiveness and other programs for medical debt.

People can

take their own

steps to reduce, settle or eliminate debts they have on their own

. There are ways to refinance a car loan, consolidate debts and any balances on loans, negotiate better payment terms for credit cards or medical costs and other DIY programs..
Some debt relief programs are free to low-income families, veterans, single moms or struggling households. Other have minimal costs. Charities and non-profits will try to provide free debt assistance programs. In addition to using the free counseling services from a non-profit, or working with the lender or a charity organization, there are steps that can take yourself to eliminate or reduce debts. There are also emergency as well as long term solutions.
Debt relief from lenders, banks, credit card companies, and the government
Banks and credit card companies offer assistance to their customers, ranging from payment plans to interest rate deductions, hardship programs, debt forgiveness, refinancing and more. Find a comprehensive list of credit card issuers and the relief they offer their low-income customers, unemployed people, veterans, seniors and others.
While not everyone will qualify for the solutions they offer, there is no harm in applying. Learn more free to enroll forbearance plans, delayed payments, reductions to minimum fees, credit card companies eliminating fees and other forms of relief. Find programs that provide credit card help.
The fact is banks and credit card companies are

willing to work with a customer on debt relief

, as lenders also want to limit the amount of unpaid financial obligations they have "on their books". There are also state rules, regulation and times timeframes that come into play, and learn more about statutes of limitations laws for credit cards.

Credit card debt relief comes in many types too. Some borrowers can do by themselves. But it is

important to understand the options out

there. More on credit card assistance programs.
Debt settlement is a process by which you will greatly reduce or maybe even eliminate the total amount of debt or loans that you are currently paying or are committed to pay in the future. Solutions are available from lenders, corporations as well as credit counseling agencies for various types of accounts, including credit card, medical, and even personal loans. There are non-profit as well as "for-private" debt settlement companies that offer help. Read more on debt settlement.
Lawyers can also help with enrolling into, and applying for debt settlement programs. While some for-profit companies offer this service as a form of assistance, many

lawyers and attorneys also help settle debts

. They will work directly with creditors, including banks or credit card providers or loan organizations. Many of these attorneys work on a contingency basis, meaning the borrower will only need to pay them only if they are successful and save you money. Learn more about attorneys that settle debts.

Most of the major banks and card issuers are also offering their own form of

debt help as well as reduction or settlement plans

. It is in their best interest to do this as well. Not only are they cutting out the "middle man" (per above), but they will also receive at least some payments from the customer, rather than nothing. Find a list of credit card company settlement programs.
DMPs, or Debt management plans, will help borrowers lower their interest rates and therefore monthly payments. The programs are offered directly from a credit card issuer, lawyer, debt management company or a free non-profit credit counseling agency. The company that you enter into a plan with will negotiate on your behalf with your creditors as well as give you free advice.
Many banks and credit card issuers, such as Bank of America, Citi, Wells Fargo, and Capital One offer consumers their own debt management plans (DMP This will help you get debt relief in the form of lower interest rates, eliminate late fees, provide you additional time, and will reduce the total amount of your monthly payments. More on debt management plans.
Credit card modifications are becoming more common. For example, Bank of America is modifying the credit card terms of thousands of cardholders ever year to help them with getting out of debt. Chase is rewriting the terms of thousands of card agreements and offer deferrals and forbearance. Almost every other lender, fintech company as well as bank offers some form of modifications. Continue with learning about credit card modifications.
Credit card hardship programs are also more widely available. Citibank, Bank of America, Discover Card, JP Morgan Chase, Capital One, Synchrony, and others offer consumers assistance with their monthly bills and their debts. There are many different versions of these credit card hardship programs, and each bank has their own take on it as they do want to offer some type of relief.
It is a type of debt relief program offered to help families and individuals of all backgrounds as well as incomes that are faced with a short term hardship, such as furlough, temporary reduction in income, unemployment, or other challenge. Find how to get help with paying credit card debt from a hardship program.
Federal government interest free loans, which are interest-free, deferred-payment loans may be available to small businesses and some individuals. The money from the government will be used to pay mortgages, credit card bills, health care costs, and other expenses. Government loans are a great debt reduction option.
How to settle or reduce debts yourself
Find free, simple steps to take in order eliminate credit card debt or other loans (car, title, BNPL, etc) on your own. Taking some small, easy to implement steps now will put you on the right path. Many are tried and true. The goal of these methods is to help you become debt free in a fairly short time frame.
It is possible to refinance a credit card account to save money. There are many ways to do this, ranging from loans to using a different lender, hardship programs, closing an account, and more. Find different ways how to refinance credit cards.
Debt consolidation loans will help you reduce interest rates, extend payments terms or pay off bills as well. They are a type of unsecured, personal loan in which you can consolidate all types of outstanding debts as well as other expenses, including credit cards, car title or auto loans, buy now pay later or payday loans, medical bills and more The individual will take out a new loan, at a lower interest rate, and use that money to pay off other accounts. Read more on debt consolidation loans.
Medical costs can be consolidated

as well. Get help from assistance programs that are offered by directly hospitals, medical providers, doctors, dentists and the government. A health care provider will want to find some type of solution for the patient, as if they do not work with them it will lead to bad public relations among other things Learn more on how to eliminate medical debt.

Find ways to consolidate credit card debts or lower interest rates. There are a number of assistance programs that help people who have high balances on credit cards. Many of the steps to take are DIY approached, will some involve using credit counseling or charitable programs. Learn more on how to consolidate credit card debt.

Compare debt settlement vs. debt consolidation programs as

they have

differences between the two. One or the other may be a better option for you and your family, and it depends on your personal financial situation. Get information about the pros and cons of these two assistance programs. Read tips on which option may be the best option for you and your situation. Compare debt settlement and consolidation.
Pay more than the minimum balance on your accounts. This is arguably one of the best ways to reduce your credit card debts or any loan balance over a reasonable period of time, as the principal needs to be paid down ASAP. It works for credit cards, medical bills, car loans, and really anything. You need to start with your higher interest rate commitments first. Find the benefits of making more than minimum payments.
Negotiate credit card debt as well as outstanding loans. While it is possible to contact a credit card card company and negotiate yourself, unfortunately getting the best deal you want or that you may need won't necessarily be easy, if it will be done at all. If you do try to negotiate yourself rather than using a professional counselor, find a do it yourself approach to negotiate and get out of debt.
Consolidate with a home equity loan. If your total debt load, including credit card, medical, car or student loans and other unsecured borrowing seem insurmountable for you to pay off, then you can use a home equity loan to consolidate. While there are some potentially major risks if you do not do this correctly, the approach is an option. Using the equity in a home will help you eliminate your higher interest, unsecured debt and improve your financial situation. Read more on using a home equity loan.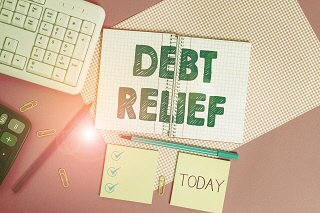 Peer to peer lending low interest loans will be helpful in some cases. A number of peer to peer lending sites may offer help, such as Prosper, Lending Club, and Zopa. The money will often be used for paying any number of bills. These companies and their services will help you reduce, consolidate and pay off credit cards, automobile loans, medical bills, car title loans and other higher interest rate loans. While they do often have minimum credit scores needed (especially when consolidating debt) They will be an option. More on peer to peer loans.
Reduce interest rates on credit cards and other debts. You will save money by taking these steps. . Depending on exactly your current terms and how much you owe, you will save hundreds or thousands of dollars in total interest expenses. It is generally free to try this. There is a 50-60% success rate of receiving a lower interest rate when you try on your own to gain better control over your financial obligations. Learn more on reducing credit card interest rates.
Debt help from collectors is available. Anyone will benefit from these programs. Find how to get help from debt collectors and learn how to stop collection calls. Families being impacted by this will also receive other assistance, whether free legal aid or non-profit counseling. Many government laws and regulations will also help protect you from aggressive collection tactics. They are intended to assist the everyday consumer. Find how to get help from debt collectors.
It is possible to eliminate debts from bankruptcy. This will help with unsecured loans or debts, such as car note, credit cards, medical bills, payday loan organizations and more. The process has both positives and negatives, and lawyers and free credit counselors can offer advice. Legal firms even give free bankruptcy advice to the low income.
Free credit card, medical, and car payment debt assistance from non-profits
Free advice from credit counseling agencies is available. Several different organizations, all of which are non-profits, operate across the country. They offer debt help as well as other types of charitable assistance programs. A number of agencies operate regionally as well. They provide a number of low cost or free debt reduction programs, offer ways to improve credit scores, will advise on filing for bankruptcy, offer budgeting services, and in general provide information on ways to gain control of your bills. Find a listing of non-profit credit counseling agencies.
Debt management and relief plans from Consumer Credit Counseling Services

and other

third party organizations exist that will help you find and apply for solutions. They help with mortgages, loans from banks, credit cards, and much more. These not for profit credit counseling agencies offer a host of solutions, including debt management plans, assistance with negotiating, and information on other programs that may aid you. Consumer Credit Counseling Services are often free to use.
Union members and AFL-CIO debt management plan - Union Plus wants to remind members and organized labor that they offer a debt management plan to help members. Individuals are able to consolidate their bills at a lower interest rate, enter into payments plans, apply for hardship grants and otherwise pay down their bills as a form of debt assistance. They will also reimburse participants in this program (regardless of their income) some of the monthly fees that may be due. More on Union member debt consolidation..
Military credit and debt counseling is offered to active service members (or veterans and their families) as part of the Military OneSource Program. The federal government created this debt help program in partnership with non-profits such as the National Foundation for Credit Counseling.
Any member of the military, whether active duty or a reserve, may qualify for free advice as well as counseling. Clients will have a number of financial issues addressed, including excessive credit card or medical debts, sign up for budgeting workshops, credit repair and more. Read Military OneSource Program.
There are several steps you can take yourself to repair your credit scores, even if they are very low. Having a higher credit rating will lower the amount of interest you need to pay on your debts or loans. It can help you refinance into cheaper loans with lower interest rates. A high credit score also allows you to get approved to borrow money and improves the ability to take out more loans, such as an auto or mortgage. For example, a better credit score will even help you land a job. Find how to repair credit scores.
Help with payday, auto or car title loans
There are a number of car loan or note assistance programs as well. Charities or free government hardship grants can help people that need transportation for work, an interview or job training. Or non-profit credit counselors offer assistance, there war ways to refinance a car or truck loan, defer payments and more. Find how to get help with a car payment.
Refinance your car or truck loan.

Many people do not know that can will refinance their existing car loan for free. Most banks and lenders, as well as auto dealerships, allow borrowers to refinance (if qualified) to get a lower interest rate on their car loan. It works even on truck or RV loans. It is free to submit an application for this service. Learn how to refinance your car loan.

There are

assistance programs for car owners that have poor credit scores

. Programs will help them make a payment on an existing loan, car note or debt obligation. Or if someone has bad credit (or no credit history at all) and they are in the market to purchase an automobile, then assistance is available with that as well. Find a list of programs that help people with poor credit either buy a car or make a payment.
Salary advance or payday loans will be difficult for borrowers to pay off due to their high interest rates and associated fees, including pre-payment or late costs. Some lenders also try to make the process more difficult as well. Find ways both eliminate and consolidate payday loans.
Low-income families can get assistance with car title loans. Many of the companies and lenders that offer this type of debt to consumers are payday type loan organizations. It can be a challenge for a struggling family, single mom or dad, veteran or someone else to pay these off due to the fees and high interest rates. Find help to get rid of a car title loan.
Borrowers also have protections from predatory lenders. Much of these is legal in nature. Many states and the federal government have created laws and rules that payday lenders need to follow. The regulations will cap interest rates, limit the number of times funds will be issued, and offer additional assistance. Read more on the payday laws in your state.
Summary of debt help or relief programs
There are many solutions out there for households that are struggling to keep up. As listed above, there are debt assistance programs from lenders, banks, non-profit organizations, charities, and even emergency relief from the government. Whether it is a loan, a credit card company, or some other lender, they all try to offer some form of debt relief program to their customers as it benefits both the lender and the borrower. It is also important for families to know the difference between bad and good debt, so when someone should borrow money or not.
Some of those debt assistance resources range from payment plans to interest rate reductions, relief programs from credit card companies or forbearance. The fact is that families, no matter their income, need all the assistance they will get in order to become debt free and pay outstanding bills.
Related Content From Needhelppayingbills.com