Free non-profit credit counseling.
There are numerous free non-profit credit counseling agencies located across the country. Many of them offer free services to low-income families or people in debt. Some of the non-profit credit counseling agencies near you offer assistance including debt reduction, free credit repair services, financial counseling or foreclosure prevention programs. In person, telephone consultations and remote advice is given. Find free credit counseling agencies near you or over the phone below.
The non-profits are government certified and offer assistance for free to qualified individuals. Get advice in person, online, or over the phone. Free counseling ranges from debt management plans to help in negotiating with creditors. There is also free bankruptcy advice, budgeting support, auto loan assistance, tools to rebuild credit, and foreclosure help. They focus on eliminating current debt(s) and ensuring budgeting/financial literacy going forward.
There are also details on free credit counseling organizations by state below. Low income families and struggling households often get free counseling services. A combination of counselors and legal staff may often be employed at an agency.
National free credit counseling agencies
The major non-profit credit counseling organization are below. They tend to provide low income and other qualified borrowers with assistance across a large number of states, or maybe the entire nation as well. Some of the credit counseling services will also be available online or over the phone, so face to face contact may not always be required.
Most of these non-profit organizations have toll free numbers that consumers can dial for help or a free consultation. Or scroll down to find a local branch in your state. Whether it is budgeting workshops, free debt assistance services, or money saving programs, help is offered. There is also budgeting programs, free credit counseling for veterans or military members and other support offered.
Advantage Credit Counseling Service - This non-profit credit counseling agency offers qualified consumers an effective debt management program that addresses a wide variety of bills, ranging from medical to credit cards. They also help clients rebuild their credit scores. The programs offered by this counseling agency have been shown to assist tens of thousands of low-income people and those in debt across the nation each and every year.
Counselors will clients support as they work to get out of or reducing their debts. They accomplish this by offering, mostly free of charge, debt management plans, confidential credit counseling, and various educational as well as presentations, such as budgeting skills. Advantage also provide free advice to qualified low income families as part of their non-profit function.
The debt management program will help borrowers by reducing interest rates on the money they owe any lenders. There is also help in getting fees waived, entering into payment plans and providing other solutions. They also offer bankruptcy counseling. Dial 866-699-2227.
American Non-Profit Consumer Credit Counseling - A number of debt reduction programs are offered by this non-profit agency. They have branches across the country, so the staff bring a variety of credit counseling experience to clients. Credit counselors from ACCC will work one on one with clients to offer them access to numerous financial solutions.
The programs offered include direct negotiation with creditors or clients can enroll into a free or low cost debt management plan. ACCC also offers free budget counseling, information on hardship programs as well as services that save money. Or apply for bankruptcy, housing or foreclosure counseling, and debt settlements. 1-800-769-3571.
Christian credit counseling agencies - There are several non-profits that offer free faith based services. The assistance is open to people of all religions, not just Christian or Catholics. Many of the assistance programs, whether budgeting advice, credit card help, debt management plans, credit repair, or other assistance is similar to other agencies. However the services may be free or focus on living within means/giving back maybe more so than other groups. Continue with faith and Christian based credit counseling.
ClearPoint Financial Solutions operates in most states. A number of services are available from the not-for profit organization. A focus is on empowering borrowers to help themselves. Assistance is for bankruptcy filing, housing issues such as mortgage delinquency, as well as excessive credit card and medical debts.
Clearpoint also runs veteran reconnect for members of the military that need free assistance. They also help with student loans. Clearpoint will help college students refinance a loan or enroll into deferred or hardship programs. Dial the non-profit at 800.750.2227
Consumer Credit Counseling Services (formerly known as Credit Counseling Centers of America) - Counselors from this non-profit organization can provide consumers across the nation information on and access to a wide array of consumer credit programs. Borrowers, including low income families, can get free housing counseling, enrollment into debt reduction programs for individuals and families that may be undergoing some form of financial distress. Dial (800) 431-8157 or 1-800-493-2222.
GreenPath Financial Wellness - including Debt Solutions - This nationwide agency was started in 1961. They offer a wide variety of solutions to struggling consumers and homeowners. They have programs that will assist consumers with paying off credit card debts, mortgage payments or home loans, medical bills, and bankruptcy filings. Another focus is on helping a customer rebuild their credit scores, if it is low. The agency can be reached at 1-800-550-1961.
InCharge Debt Solutions - This non-profit focuses on both medical and credit card debt. Everything from settlement to payment plans may be provided. They offer options to help consumers get out of debt. They are also a member of the Association of Independent Consumer Credit Counseling Agencies, as are most of the other agencies listed here. One of the programs they encourage is debt arbitration. Call them at 1-800-565-8953.
Money Management International - This non-profit credit counseling agency claims to be the largest full service agency in the United States. MMI will provide assistance over both the internet and the phone. Like many of the other non-profit credit counseling organizations that operate locally or nationally, they also offer credit card help, bankruptcy advice, and education on guidance.
Borrowers can also get both medical and credit card debt management assistance. The staff from the non-profit MMI also help with auto loan payments. There is also several mortgage and free foreclosure counseling programs. Phone 866-889-9347.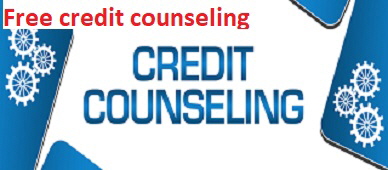 National Foundation for Credit Counseling - This organization coordinates many of the regional, state, and nationally based credit counseling agencies. Most counselors across the nation are accredited with this non-profit organization, and are a full fledged member.
The programs they administer provide bankruptcy assistance, debt reduction programs, tips on getting out of student debt, and general information on options that are available to clients. NFCC also helps clients repair their credit. The phone number is 1-800-388-2227
Pioneer Credit Counseling - This agency operates nationwide and is focused on faith based principles. The credit counseling programs they offer are supported by Christian beliefs, but borrowers from any religion can get help. They provide debt reduction as well as management plans, and counseling to qualified families and individuals across the country. Call them at 800.888.1596 or 866-210-3591.
Springboard Nonprofit or Credit.org - They help people repair their credit and improve their scores. Families may have access to lower interest rates on any future money they borrow as a result of the services. They also offer debt management plans on a limited basis. But this agency focuses on empowering people to solve their own financial difficulties. Phone 1 (800) 431-8157 or (800).431.8456.
Take Charge America - This organization has as its mission the goal of enabling people to solve their financial problems and to provide borrowers in need of help with the tools that they need to make good financial choices later in life. To this end they offer short term debt relief programs, and also longer term credit counseling as well as debt assistance to help people become self-sufficient over the long term. Call 866-528-0588 for a referrals to a local branch.
Additional free assistance from non-profits
It is critical to have emergency savings. While this this can be challenging for a low income family or one living in debt, non-profit credit counseling agencies can provide help. Counselors offer advice, information on opening a savings account, and assist the under-banked among others with building savings. It is critical to have money set aside, and learn how to do this. Find how to start or increase emergency savings.
Free Personal Financial Literacy is a partner website that teaches adults, kids, and entire families about finances. Learn how to invest into stocks or your retirement using only cents or dollars, get help budgeting and repairing credit, use technology to save and invest, and so much more. Continue with Financial Literacy Help.
Free and non-profit investment apps are an option as well. They will be automated tools that provide advice on saving, budgeting, investing (including for retirement) and many other services. The technology tools are created by banks, non-profit credit counseling companies, brokerages, and other companies. The services are also great for low income and struggling families. Learn how low income families can invest.
Military OneSource Program - This government program is administered by the National Foundation for Credit Counseling. Members of the US military, veterans, and their family members, can enroll into free credit counseling sessions that is provided in part by the government.
The service is offered for members who are based in the United States and also oversees. Clients will be able to meet with a non-profit counselor to get help with debt reduction, credit repair, mediation sessions, and even mortgage delinquency assistance. Confidential advice is offered either face to face or through telephone consultations. More on Military OneSource.
Debt assistance programs offered by credit counseling organizations
While each agency near you may offer its own services and resources, all of the clients will typically find some common themes. For example, most will provide borrowers with direct one on one access to a dedicated counselor. This can be in phone, online, or face to face.
Each counselor will review the household's financial situation, and then provide them with the options that are best for their family. For example, they may suggest the client pursue programs offered by credit card issuers that provide the borrower with credit card help. Most of the non-profit agencies have also created their own debt management plans. At the end of the day any client will be provided with various solutions and options, some of which is free or very low cost. Some needs, such as credit card help, is always in high demand as well.
The above is a listing of some of the credit counseling agencies. There are many other local non-profits too listed by state below. Many of which offer services free of charge or at a minimal cost to people who enroll in their programs.
Free non-profit credit counseling agencies by state by near
Additional non-profit credit counseling near you
There are hundreds of other national and regional credit counseling agencies in this country, some of which may be near you. They will offer free consultations, and maybe even full scale assistance, to low income families that need debt help. They also assist with mortgages, credit cards, medical bills, budgeting, and provide other support. The lists of agencies near you are non-profits, which allows them to offer free or low cost help. More information is at www.nfcc.org, and they help connect individuals to certified and approved credit counselors.
Related Content From Needhelppayingbills.com