Find job training programs and free career placement services.
Maybe you need new skills, career advice, or a new or higher paying job. Below you will find a number of different career enhancing resources, information on government job training programs near you, and general employment advice. There are charities that coordinate training in their local communities. The federal government and states also provide free on the job training or placement services. Or adults can find work opportunities, grants to help pay work related expenses, and other support.
Resources can help with not only placement into a new or better job, but there are also educational resources as well. The government or non-profits near you can help with ESL classes, IT skills, healthcare, or assist the underemployed with gaining the career skills they need for a position. Centers also help the under or uneducated get certification, an internship or an education, and give other help. Most programs are free to sign up for, so that is a huge benefit.
Free government job training and help in finding employment
Additional resources are offered by the Federal Government job training programs. One of the primary options is the Workforce Investment Act. This service is for people who are unemployed or whose current job doesn't pay them enough money to become self-sufficient. The government can provide people with the skills, counseling, and even items like paid internships or free on the job training.
Clients can also get referrals to financial aid programs from the WIA Act. All of these are free job placement and training resources, and learn more on WIA Workforce Investment Act.
Veterans can also receive job training and compensation from the VRAP retraining assistance program. Former military members who are unemployed, actively seeking work, and who meet other guidelines may qualify for help. The program will help veterans receive a degree, certification, or technical training for one of many careers that are in high demand. There are companies that may have full time positions, or part time, work from home jobs. More details on federal government Veterans Retraining Assistance Program.
Free employment centers located across the nation can help job seekers and people looking to acquire new career skills. The federal government works with state and local municipalities to fund the centers. Clients, whether adults, teens, or older workers coming back into the work-force are able to attend career counseling sessions.
They can sign up for adult education services, receive free on the job training at local employers and much more. The objective is to ensure individuals get the skills they need in order to find employment in today's evolving economy. Read more about One-Stop Career Centers.
Get free help in starting a business. A national non-profit organization known as SCORE provides advice, tips, referrals to local programs, and other resources to entrepreneurs or someone just seeking to start a small work from home business. The mentoring process is free to anyone who is interested, and many chapters also offer workshops as well as online tutorials. Whether it is help in planning or raising money, assistance is available. Find more information on how to start a business.
Government job centers also help clients, whether adults or the underemployed, get free material items they need for work. This can include everything from transportation to a training program or interview, such as a free car or automobile or gasoline voucher, as well as a computer for work. There may be free work clothes, low-cost Internet access or free car programs and more. The federal government often provides these programs, even a tank of gas or free card for the unemployed. Read more on finding free cars.
The federal government offers placement for those adults who are 55 or older, seniors, or retirees seeking to reenter the workforce. A resource known as the Senior Community Service Employment Program, or SCSEP, is available. Individuals who are 55 years of age or older, who meet income guidelines and other conditions may be able to benefit from this program. It combines many different type of jobs, including working from home or part time positions as well as on-the job training.
They will be placed into a part time job with a local business, such as a non-profit, community service organization, or similar company. The long term objective of the program is for the participant to gain skills and experience from the part time job, which will then lead to full time employment. Find details on Senior Community Service Employment Program.
Or if you lost your job because yours was transferred overseas or outsourced, you may also be eligible for additional job training as well as unemployment funds from the federal government. There is a free program that both helps impacted employees find a new job as well as financial help for bills is available. Learn more about the Trade Adjustment Assistance Program.
Apprenticeship programs can also help people of all ages get the skills they need. There are corporations that offer opportunities to older workers, teenagers, young adults who are looking for alternatives to college and others. An apprentice is in effect a form of on the job training, and learn more on apprenticeship career opportunities.
Job placement and employment help from charities or non-profits
Community Action Agencies near you are a great local resource for assistance programs that are employment related. Government grants allow these non-profits to offer various forms of financial assistance, pass out free employment related items (such as professional work clothes, gasoline vouchers, cars for work, computers), and so much more. Many locations also offer free workshops and classes around topics such as how to interview, preparing resumes, using online tools to find a job, and they give other support. Read more about community action agency job training programs.
Non-profits provide free computer training. There are coding (programming classes) for people who want to touch up on their skills or transition into a new career. Free workshops as well as classes also provide students with website development skills, database management, and a wide variety of other IT resources. Read about free computer classes and coding from non-profits.
A number of job training programs are offered by Goodwill Industries. They focus on helping the less fortunate, such as seniors, veterans, the working poor, disabled, homeless and others. However a number of programs and resources are offered for people of all backgrounds. Access free online computer training and labs, job placement programs, resume review, and much more.
There is job training for personal trainer roles, website development or coding, CDL, and countless other careers. While services offered will vary by state, get more information on examples of some of the services offered. More on Goodwill job training programs.
Preparing for an interview is critical. It is also very important how an applicant first contacts a potential employer. First impressions make a big difference when seeking a decent paying job, whether it is a work from home position or an office job. There are non-profits that can help during this process. Locate tips and programs for job interviews.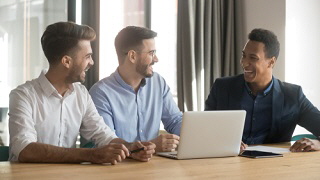 Job training or career services near you by state
Each state has a number of free job training programs as noted below. They give free career advice as well as placement programs. Services are run by the government, corporations, non-profits, and other groups. The goal is to help clients get the skills they need for all sorts of careers, whether nursing, information technology (IT), healthcare, truck driver CDL, or countless other positions.
Find a free job training and career counseling services near you, in your state below. More information can be found as well on the America Job Training Center portal, which focuses on federal resources. Anyone seeking a new job, more or better career skills or support can get help.
Get new career skills
The economy is always evolving. An increasing number of jobs require technical skills, up to date training and an increasing use of technology. It is critical for all workers, whether they have a GED or college education, or a certification, to continue to access free job training from the government or non-profits to keep up with the workforce. There are other resources as well, and find the Department of Labor services.
Related Content From Needhelppayingbills.com