Free money.
Find how and where to get free money. It is possible to make extra cash using apps, from online websites, or learn how to make free money from home. There are also government programs as well as charities that pay out funds to people who are facing a financial hardship. Find how to get free money below, including some that will pay out cash today.
While extra money to help pay bills sounds like a nice concept, the reality is that no company, charity, or government agency will just hand it to you. Nothing in life is "free". That being said, there are countless ways to easily make some extra money online, from home or from easy gig type jobs. All of this cash can used to help address a form of financial help.
You may be able to earn free cash from stuff you already do daily. Or receive financial support or apply for government assistance. Or get funds using online tools or cash apps for free money, crowdfund and take other steps. The extra funds can be used to help pay bills. Or the free money can allow families to build savings, invest, and more. While conditions will need to be met for all of these options listed below, if you are successful they can in effect be considered free money.
Another tactic to take is that individuals, regardless of their age, background, or income, need to realize that any money you can save can be considered to be "free". In addition to that, consider any help you receive from financial aid programs or funds from other sources as really a form of free money. This is a very effective approach for households that have a more limited income.
For example, if you save $20/month from an energy bill assistance plan that is offered by your local utility company or a government agency, that $20/month is in effect "free money". Using coupons on a monthly basis will help a family free up their income for paying other bills. If you save $50 per / month on your heating bill by using your heat more efficiently and conserving energy, that is also free money. Or get in effect free money for food by using a charitable pantry. In fact, due to how income taxes work, a dollar saved is really more than a dollar earned. So saving $20 is really like $25 or $30 in free money.
The number of ways to make some cash continues! If you use a cashback app, paypal or some other tool on your cell phone when shopping, and maybe you get a gift card, credit, or free money, that too can make a difference. As doing any of these things, and more, that extra cash in is more than you would have had otherwise.
Make free cash from things you do daily
There are many other ways to in effect make free money from maybe hobbies or things you do everyday or monthly. There are websites, phone applications, and many other resources out there available to you, most of which are free to use and to sign up for. Some of these things you may do daily, weekly, or monthly, and why not turn them into free money. Most of them are easy to do and can provide you and your family with some quick cash for paying the bills. They include the following.
There are a number of cell phone apps or online websites that provide free money. The companies that created these technology services get paid commissions from stores, corporations, retailers, marketing companies, websites and other organizations to encourage their use or maybe the sale of a product. The money making apps are for both iPhone and Android cell phones.
Get paid for everything from shopping to exercising that you do on a daily basis, trying products, and more. Everyone from low income families to millennials and people who are "pressed for time" can make some extra free cash. Find a list of free apps for money or compensation.
Those are just a few of the options available. We have a list of free money making ideas and ways to monetize activities that you do everyday. Families can also explore many other resources that may offer financial help. All throughout this site is information on grants, free money from government programs, charities, non-profits, public resources and more. This can be used to show you how to apply for free cash aid programs or to locate sources of money as well as other support for your family. A search box is at the top for your convenience.
A dollar saved is a "free" dollar earned. Actually, it is worth more than just one dollar "earned" as you need to take into account taxes paid to the government. Regardless, saving money is really equivalent to free money. Anyone who takes advantage of coupons, online rebates, smart phone applications, sales, discounts, price comparisons, and more is in effect earning free cash, which can then be used to help pay the bills or really anything. Find how to save money along with many tips.
Rent your stuff (or even time) for extra free cash. These will be things in your everyday life. For example, lease out your car on an hourly or daily basis. Rent your home out for free money or your parking or driveway in a city or even suburb. There are many ways to take advantage of the possessions in your life. Find how to your personal rent stuff for free money.
Most people have knowledge or are experts on at least one thing. Some are experts on many topics. That knowledge can be turned into free money. Q&A websites provide cash, gift cards, rewards, and other incentives to anyone who is willing to share information. Find details on free money from question and answer websites.
As noted above, the best way to make free money is to get short term assistance, budget properly and save. Say you save 10%, or $20 / month on your energy bill. That $20 per month you will have month in and month out. Or if you consolidate your credit card debt and lower your monthly payments by say 15%, that as well is a form of free money from savings on your monthly interest costs. So save money, and take advantage of assistance programs. That is the best advice for free money to help pay bills that we can give you. Many of the ways to save are simple and won't cost you a thing.
Cash apps allow you to get free money for any shopping or spending you do. Or even get paid for browsing the Internet, taking online surveys, sharing information, using paypal for transactions and so much more. The point being is that a number of apps allow families, not matter their income, to make a little extra money. Find a list of free cash back money apps.
Get free money from government grants
Receiving free money to help pay for bills from government, public or private grants is possible but is more challenging. While they do exist, they are harder to find, and there are typically strict criteria for applicants. Most of the grants are not available for everyone. So while they are not common and will have conditions and a formal application process in place, you should take the time to review grants that are available.
The truth is that the government doesn't technically just hand out grants or free cash, but there are programs and resources to explore. Some of these can provide some short term financial assistance and maybe even free money. Any assistance is very targeted to solving a certain issue. This can then be used for paying bills. For example, explore the resources below. Staff associated with these programs can show struggling families how to get free money to help with their bills.
Non-profits can receive funds from the federal government as part of CSBG block grants. Your local community action agency may offer funds from such government assistance programs as LIHEAP, weatherization, and the Homelessness Prevention and Rapid Re-Housing Program (HPRP).
Government agencies or a department of social social services can distribute free money as part of welfare or other cash assistance programs. Much of this is focused on the vulnerable, including the disabled, homeless, or elderly. They may be able to provide grants that can be used for free prescription drugs, security deposits, and money for making monthly rent payments. More on public aid and assistance.
People with a medical crisis may be able to get help from one of these resources. As one example, there are free sources of money including grants and financial help for cancer bills.
There are a number of charities as well as some churches that offer free items to low income families or people in a crisis. Some may offer money to those that meet a wide range of eligibility criteria, but this is not common. Much more likely is for an applicant to get free stuff for their family to help them make it through a short term crisis. Programs may run seasonally and often rely on donations. Find a listing of agencies as well as programs that offer free stuff.
A national charity, the Jewish Association, provides money as an interest free loan as well in a limited number of cases. In some cases the funds are issued to people of any religion, but some of the affiliates due have more restrictions. The savings accrued from borrowing money that does not charge the person any monthly interest can be significant, and the money saved can also be thought of as a form of free financial help. More on interest free loans from Jewish Association.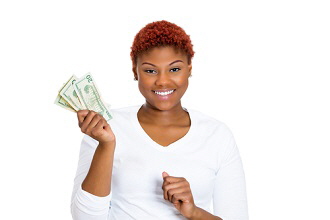 Many charities, churches and agencies offer additional support around the holidays. A focus is on supporting children from low income families and they may receive free toys, money in the form of gift certificates, vouchers, clothing, and more. Receive assistance and free Christmas money and gifts.
Search for free money that is in your name but the funds are unclaimed or "lost". these funds can come from many places, such as a deposit (on utilities or rent) you never collected, an old bank account, a life insurance policy that maybe a family member left in your name, products you bought in the past that had class action lawsuits, pensions, social security and so much more. All of the websites to use are free to use, and find how to search for free unclaimed money in your name.
Free crowdfunding and passive income
Free money can be made on a recurring basis too. There are services, jobs, and different things that people can do on a monthly basis that sets them up for a regular source of income. Often times the work is done up front and the money flows in month after month. Find a list of free passive income opportunities as well.
Crowdfunding is another way to get free money. There are many websites and smartphone apps that can be used, including the biggest GoFundMe. The funds can be used to pay bills, start a business, cover emergency travel, pay for school or job skills, and so much more. Many low income or struggling families use them for emergency cash, and read more on free money from Crowdfunding.
Simple, quick at home or online jobs to make free money
Other ways to make money from home include you can write articles from home to make some cash, do mystery shopping, and more. But once again, nothing in life is free. You do need to put in some effort, including time to research the best opportunities and to of course time to do the work itself. Find several work from home opportunities, including survey and market research. We firmly believe that market research and survey may be the closest thing to free money (from a source of income) that exist. The process is so simple to start up and continue with.
In addition to saving money or making some extra cash, there are also some other work from home opportunities that can be in effect free money. But you still need to put in some time and effort. For example, online market research and surveys are a very easy way to starting making money. There are no sign up costs or applications to complete. While of course there are no guarantees, many people can make $100 per month with a very limited amount of effort.
For those individuals who put in a little more time and effort, many individuals who use these services can make up to a few hundred dollars per month. Online market research and surveys can also be turned into a home business by referring your friends, family, neighbors, and others. You will get a referral fee and ongoing commission for every action they take. ABC News wrote a positive article about survey and market research as well.
If you do qualify for any public assistance from the government, or any other agency for that matter, use the funds and money provided to you wisely. Take advantage of those grants to get yourself back on the path to self-sufficiency. As once you apply for help just once, most programs will not continue to freely support families or individuals over the long term.
Your best approach is to fully explore this site for government programs, charities, technology such as apps for smartphone and information on other programs that may provide a limited amount of cash. While free financial help or money is difficult to find, and all funds will always be limited and come with restrictions, there are resources available.