Mortgage assistance programs.
Find information on mortgage assistance as well as foreclosure prevention programs from federal or state government agencies, non-profits, HUD counseling agencies, and banks. Numerous organizations offer long term or emergency help in the form of loan modification, grants, modifications and more. Find how to get mortgage relief below, including financial help to pay a home loan. The programs listed below vary in what they can offer.
In some cases

direct financial assistance may be provided to help homeowners

pay their mortgage for a short period of time.

Free state or federal. government hardship grants

or mortgage relief programs are offered.

Payment plans, forbearance or reduced monthly payments

may be offered by banks, mortgage services or other lenders.
Charities may help people on the brink of homelessness or foreclosure by providing

emergency funds for a partial mortgage payment

or help families with moving, with a focus on seniors, single moms, the disabled or veterans.
However most of the government programs and non-profit organizations will help facilitate some form of loan modification to qualified homeowners. This will provide families time to get back on track by ideally lowering their monthly payment, reducing interest rates or waiving fees.
Non-profit and charity organizations that provide free mortgage help
Housing assistance is provided by many charities. They will offer emergency financial help for back mortgage payments or utility bills. Or a charity can provide free furniture for home, referrals to grant programs and more. The Salvation Army, Community Action Agencies, Urban League and others try to help low-income families, the working poor and people close to foreclosure.
Catholic Charities also runs a number of free foreclosure counseling programs. They have hundreds locations across the nation, and case managers at many of the church centers specialize in dealing with housing issues, including mortgage delinquency. Case workers also help by providing more general home-buyer assistance, including information on how to get FHA loans, grants to pay for closing costs and other financial aid.
The charity can help everyone from single moms to first-time home-buyers, the elderly who are facing foreclosure as well as unemployed among others. The programs also deal with overall credit counseling and repair. All services, including help with a mortgage or buying a home, are free to qualified families, and locations are approved and certified by HUD. Read more on Catholic Charities free housing counseling.
Free legal foreclosure counseling is available for low-income families and people with no bad credit. Grants are provided to over 900 law offices and attorneys across the country as part of a federal government legal assistance program. While many services are offered by these pro-bono law firms and attorneys to income qualified clients, one of the services provided is free foreclosure assistance including home loan modifications and representation. Get free lawyer advice.
The Cherokee Nation offers resources and guidance to assist homeowners and help them prevent a home foreclosure. Solutions are focused on Native Americans across the country. There are free government hardship grants, home-buying programs, low cost loans for first time buyers and foreclosure help as well. Read about the Cherokee Nation mortgage program.
Many Community Action Agencies provide government grant money to help with a mortgage Programs and resources that homeowners can take advantage of. While they primarily focus on providing counseling, some of the community action agencies can provide emergency cash grants, mediation services, and other tools to help a homeowner prevent or stop a foreclosure filing.
Even if they don't offer direct financial aid or can't meet your specific need, almost all agencies can provide referrals as well as free guidance. Find how to apply for free foreclosure counseling from community action agencies.
There are thousands of non-profit housing counseling agencies that are certified by the U.S. Department of Housing and Urban Development (HUD). Counselors will work with homeowners to help them prevent a foreclosure or get back on track with paying their mortgage. Most of the services are free for struggling homeowners. Get more details on HUD housing counseling agencies.
Homeless prevention programs provide mortgage assistance as well. There are funds provided by state and federal government agencies as well as non-profits. Charities such as the Salvation Army help low-income families avoid homelessness, including homeowners that are struggling with their mortgage or real estate taxes. ESG grants, rehousing and more is also offered. Find homeless prevention for homeowners near you.
Many private mortgage relief and government grants can also be used to help pay your mortgage. While you do need to apply for these grant programs, they can be another option to consider. Most are provided by non-profit agencies or a local government human services office. Note these are not that common but they can be another resource to explore. Find a list of grants that help with mortgages and bills.
The NID-Housing Counseling Agency (NID-HCA) is a non-profit, HUD approved agency that assists homeowners with addressing financial situations including defaults and foreclosure, predatory lending, credit repair, referrals, foreclosure counseling, and other services. Their services are mostly free, and their goal is to help people stay in their homes. The NID Housing Counseling agency deals with a number of debt and foreclosure issues.
The Urban League has a number of housing programs, with a focus on African American, Latino, Asian and other minorities. The Restore or Homes Program, which is a partnership of National Foreclosure Mitigation Counseling and the Urban League, coordinates free mortgage help, foreclosure prevention, home buying resources, and other support. More on Urban League mortgage assistance.
Mortgage and foreclosure assistance from the NeighborWorks America. They can provide help from the National Foreclosure Mitigation Counseling program, which they are part of. Workshops, group events and sessions are held across the country. Find help from National Foreclosure Mitigation Counseling.
Neighborhood Assistance Corporation of America operates from dozens of offices across the nation and offers struggling homeowners numerous options to get mortgage help. Counselors and mediators are also available and may be able to prevent a foreclosure. Learn about state and government relief programs, negotiation services and more. Find more details on mortgage programs from Neighborhood Assistance Corp.
Union Plus provides mortgage assistance to union and organized labor members. Their immediate family members are also eligible. Short and long term assistance can be provided to people who are struggling with their mortgage and paying for other housing expenses. Some members may even receive cash or some form of grant for paying their mortgage. Continue with Union Plus foreclosure and mortgage assistance.
HUD, or the US Department of Housing and Urban Development, has many homeowner assistance programs. They include, but are not limited too, grants to help families pay the closing costs on a home; one-time, immediate mortgage help; Section 8 vouchers; free foreclosure counseling services and many more. Programs can help everyone from veterans to seniors or the disabled on social security, the homeless and others. Continue with HUD assistance for mortgages and housing.
Receive mortgage advice and free foreclosure prevention counseling from The Alliance for Stabilizing our Communities (ASC). The organization was created from a partnership from the National Urban League (NUL), the National Coalition of Asian Pacific American Community Development (National CAPACD) and the National Council of La Raza (NCLR). Continue reading about programs from The Alliance for Stabilizing our Communities.
State mortgage assistance programs and foreclosure help
Government mortgage help is offered by many state and/or local municipalities. Many local governments try to provide assistance to low-income homeowners, the unemployed, seniors, veterans or the disabled. The goal is to help the less fortunate keep their homes and not face a foreclosure. Government agencies have created their own free mortgage assistance offerings, refinancing programs, loan modification services, and programs to stop foreclosures. Locate your state or local government mortgage relief program.
Free foreclosure mediation programs have been created by cities, counties, and state governments as well. A number of local court systems have also created mediation programs. The programs will ensure lenders, banks and homeowners meet with an attorney or professional mediator to explore all solutions to a foreclosure Free legal aid from a mediator will help struggling homeowners deal with their lender or bank. Learn more on foreclosure mediation programs.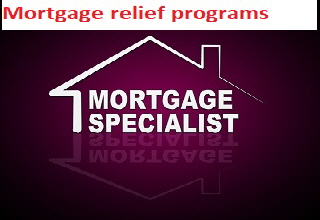 Property tax help is available which will in effect free up a homeowner's income. Most of the government financial assistance programs, or property tax relief, goes to senior citizens or people with a disability. Learn how to lower your property taxes by contesting your home value, getting senior exemption or filing for real estate tax credits. There is no cost to do this, and anyone can apply for assistance with their real estate taxes. More on property tax help and contesting a home assessment.
Free mortgage relief from banks and lenders
Mortgage forbearance programs are offered by numerous lenders, including Bank of America, JP Morgan, Citibank, and Wells Fargo. Forbearance allows borrowers a temporary suspension of their monthly mortgage payments, in particular if they have unexpectedly lost their job or say became disabled. So a homeowner will have time to explore their options, receive free counseling, or modify their loan during this timeframe. In addition, a foreclosure on your home will not occur during the forbearance period. Learn more on mortgage forbearance.
Bank of America offers Foreclosure Prevention as well as home loan payment assistance programs. Bank of America (B of A) offers homeowners several relief programs, including modifications, principal reduction, short sales, interest rate reductions, forgiveness and other resources. The lender also has opened help centers in many major cities, which provide homeowners with one on one counseling from a mortgage professional and free advice. Read more on all of the Bank of America foreclosure programs.
Citigroup provides help to tens of thousands of struggling homeowners per year. They are committed to stopping foreclosures and in helping homeowners stay in their homes. Citibank offers payments plans, will waive fees or give struggling homeowners principal reduction as well as other help. The lender will provide mortgage assistance to the unemployed, gig workers and those who have had a reduction in their income. Read more on the Citi unemployed homeowner mortgage assistance.
Chase Bank (JP Morgan) has many credit, debt, and mortgage assistance programs for low-income households. The lender is providing struggling homeowners with options for free mortgage delinquency counseling as well as free foreclosure prevention services. The bank will help customers of all ages, backgrounds, and income levels, and they want to prevent as many foreclosure as possible. Find additional foreclosure and mortgage assistance from JP Morgan.
Also,

JP Morgan Chase

has opened dozens of Homeownership Centers across the country to provide face to face contact for troubled borrowers. Anyone can stop by a center in their region for free consultations and information. The face to face contact from a

homeownership center

will ensure the borrower receives the attention and service they deserve. Locate Chase Bank Homeownership Centers.
Get mortgage help from Wells Fargo. The bank has assistance programs that struggling homeowner. Example include principal reduction, home loan modifications and forbearance. The mortgage servicer tries to help keep people in their homes. Find additional Wells Fargo mortgage assistance programs.
Banks and lenders also work directly with struggling homeowners to try to find a solution. Anyone who is behind, or in arrears, with their mortgage can take action on their own, pro-actively to try to prevent a foreclosure from occurring. There are a number of things to do, tips to follow, and steps to take. Find how to prevent a foreclosure on your own.
Federal government grants for mortgage payments
The federal government also allows lenders to issue Energy Efficient Mortgages assistance programs, or EEM. These grants and low-interest loans will help homeowners pay for energy conservation measures for their house. They are another form of assistance program, and learn more on how to apply for Energy Efficient Mortgages.
First time home buyers, or borrowers with bad credit, can get mortgage and home loan assistance from a number of government programs. There are FHA loans, USDA programs for people buying a house in rural parts of the country, veteran benefits and other assistance. There are funds for closing closets, down payments and more. Locate government assistance for first time home buyers.
Fannie Mae and Freddie Mac, which are now owned by the federal government, are providing free mortgage help to hundreds of thousands of homeowners from a few different programs. Since they are responsible for and service the vast majority of mortgages that are issued by hundreds of banks, many people will qualify for help from them and may not even realize it. Find the various Fannie and Freddie Mac mortgage programs.
Freddie Mac has also opened

Home Loan

Borrower Help Centers

in several cities around the country. The centers will provide people with direct access to a housing specialist. Meet with a counselor to explore options for mortgage assistance, including loan modifications, overall debt counseling, and other resources to deal with a delinquent mortgage and other financial problems. Find a Borrower Help Center to learn more.

The

Borrower Help Network

has also been launched by Freddie Mac. This is yet another resource for homeowners to use if they need foreclosure assistance. It allows borrowers the ability to receive personal attention from a specialist. Read more on the Freddie Mac Network.

The

Streamlined Modification Initiative

is available in partnership with the Federal Housing Finance Agency (FHFA). This home loan modification program will allow homeowners to receive a lower interest rate or extension of their repayment terms. No proof of income is required. Find how to apply for Streamlined Modification Initiative.
The federal government's Making Home Affordable program is working with various banks and lenders to ensure that they provide millions of homeowners with loan modifications. In some cases the government may be subsidizing fees and interest rate reductions. Learn about this and other programs, all of which can ensure people get relief from their mispriced mortgage payments. The other option is the Homeowner Affordability and Stability.
If your mortgage balance in underwater, which means the amount of your home loans exceeds the current property value of your home, then the federal government has three options for you.
The Home Affordable Refinance Program (HARP) can allow an individual to refinance into a more affordable home loan.

The federal government HUD organization offers the

Home Affordable Modification Program (HAMP

). This assistance program may help lower your monthly payment, and ensure your home loan can be paid over the long term. It gives homeowners the ability to apply for assistance, including principal reductions or loan modifications that will have an even lower interest rate. Find more details on HAMP - Home Affordable Modification Program.
Homeowners that are disabled can receive mortgage assistance from the FHFA Home Affordable Refinance Program, HUD housing vouchers, and other resources. Many of these services will be administered as income based programs. The client will normally need to use much of their monthly SSI or SSDI disability payment for paying their mortgage, but if they meet some of the other conditions in place, then additional support can be provided. Find other mortgage assistance for the disabled.
Learn about a federal government program, Hope for Homeowners, that is offered through the Federal Housing Authority (FHA). It will help hundreds of thousands of lower income homeowners pay or refinance their mortgages (including subprime). Some forms of help may even be available if the value of your home has significantly declined and if your loan is "underwater". Continue with Hope for Homeowners.
Note that the

Hope for Homeowners

program indicated above has been expanded. Families can now receive aid on a second mortgage, and more lenders are participating and cooperating with the FHA. Banks and lenders have been provided further incentive to participate in the program. Find how the FHA Expanded Hope for Homeowners to assist more borrowers.

Another program offered by the

Federal Housing Administration

is the FHA Home Affordable Modification Program (FHA-HAMP). This could potentially help homeowners before they fall behind on their payments. Information on mortgage delinquency programs from FHA.
Military Homeowners Assistance Program (HAP) provides assistance to military service members, recent veterans and their families who are facing housing issues. Banks and national lenders such as Chase and Bank of America are also offering solutions to the nation's veterans and service members. Non-profit HUD counseling agencies as well as local VA offices can provide applications to it. The military Homeowners Assistance helps veterans and service members.
Current members of the military, that live in private housing, can get emergency mortgage help too. The

Service Members Civil Relief Act

prevents a home foreclosure and will lower the interest rate on a home mortgage for military members. More information on the Service member Relief Act.
The Neighborhood Stabilization Program is offered to homeowners, developers, as well as landlords. The program has been created to provide states, local governments and homeowners with even more mortgage help, including on developing property or home purchase loans. Grants from the government will help stabilize hard hit towns and cities in lower income areas or this with high poverty levels. Find details on housing resources from Neighborhood Stabilization.
Find information on the Home Affordable Foreclosure Alternatives (HAFA) program, which is the federal government short sale program. This is a plan that provides financial incentives to both homeowners and lenders. It both encourages the parties to use short sale process by providing financial aid to banks and homeowners, and it also simplifies the process. Find more on the short sale program from HAFA.
The Hardest Hit Fund was created to provide additional options to residents of those states that have the highest unemployment rates, most significant job losses, and that have higher unemployment. This program is only available in certain parts of the country. Borrowers can qualify for zero interest rate loans that do not need to be repaid, so these can be thought of as grants. Click here to read more on Hardest Hit mortgage fund.
Bottom line on mortgage relief programs
The last thing any homeowner wants is to face the stress of being behind on their mortgage payment, or worse yet, to think about, and possibly lose the family home to foreclosure or unpaid property taxes. Or to go homeless. No one ever plans to or expects to lose their home to foreclosure.
But by understanding how you can obtain assistance with making your mortgage payments, who and how to ask for help, and what to do, you can reduce your chances of this occurring. As there are agencies that offer financial help for home loans, provide relief to struggling borrowers and other places to turn to for assistance. Even locate HUD Housing homeowner programs which are offered nationally.
Related Content From Needhelppayingbills.com