Northwest Florida free clothing closets, school supplies and furniture banks.
Low income will receive free clothes, back to school supply, birthday toys, furniture and other stuff. Clothing closets as well as charitable run furniture banks in northwestern Florida giveaway items. Get clothes, couches, beds, school supplies or backpacks for kids, furniture for a home and more. Find free clothes and furniture near you in NW Florida, including the counties of Okaloosa, Escambia, Bay, Santa Rosa and others.
There are also regional thrift stores that provide assistance, including free vouchers. There may be gift cards, and other support to the community. There are often other items as well, including free back to school supplies for students, bedroom or kitchen furniture for a new home, uniforms for work or school and even birthday toys. There will be free fridges, washers and dryers too among other appliances. Many children from low income families are the main beneficiaries.
The churches and non-profits operate across Escambia, Bay, Okaloosa, and Santa Rosa County. Residents of nearby towns may receive help too. The thrift stores or clothing centers distribute free school uniforms, to birthday toys, clothing, kitchen appliances, computers such as Chromebook for adults or students, desks and more. Other items may be personal hygiene supplies, food, blankets, or personal stuff as well as free government grant money.
Some of the locations may pass out vouchers or gift certificates. The demand on many of the centers is very high and they try to help as many people as possible. Or volunteers that work on site may provide referrals or other guidance.
Charities that giveaway free stuff in NW Florida
East Brent Baptist Church
Address of clothing bank - 4801 North Davis Highway, Pensacola, FL, 32503. Call (850) 477-5812
Free clothing may be available for children 0-2 years old. Maternity items for pregnant moths, diapers, and more may be available as well.
Lutheran Services Florida
Main address of clothing center is 7008 North Palafox Street, Pensacola, Florida, 32503. Phone 850-497-7157
Salvation Army Centers
There are multiple locations. The charity offers a number of resources and passes out free stuff to the low-income, homeless and people in need.. Among them includes free clothing and holiday assistance (including free Christmas or birthday toys) and other social services to Bay, Holmes, Gulf, Washington, and Franklin Counties. A school supply giveaway, free backpacks for kids from grade K to 12 and Angel Tree program are offered too.
Salvation Army Bay County -

Address: 1824 West 15th Street, Panama City, FL, 32401. Main number is 850-769-5259. The Salvation Army social services of Bay County Florida offers a number of resources, including free vouchers, couches and other stuff.

Escambia County Salvation Army -

Main address - 3870 North Davis Highway, Pensacola, Florida, 32505. Main number 850-432-1943. Offers low cost clothing and furniture, emergency financial aid for bills school supplies, and maybe free birthday gifts. Get socks, jackets, undergarments and other free clothes.

Salvation Army Okaloosa County -

425 Mary Esther Cut Off NW, Fort Walton Beach, FL 32548. Phone: (850) 243-4531 Programs provide basic needs. Many children and senior citizens benefit from their resources. Clothing, free meals, household goods, and Christmas assistance from Angel Tree all may be available.

Regional Salvation Army vouchers and Family Stores


Two locations are above. But there are many other locations in Florida and the NW part of the state. Whether it is free backpacks for the school year, notepads, pens or pencils, or clothes for work, items are offered. Many of them also have free furniture banks or low cost thrift stores. Find Florida Salvation Army Family Stores and Social Services.
First Baptist Church of Pensacola
511 Tarragona Street, Pensacola, Florida, 32501. Call (850) 433-5631
The program known as Samaritan Hands provides new and used shoes, clothing and more for the needy. In addition, free blankets and sleeping bags may be available during colder weather.
Waterfront Rescue Mission
The thrift stores may sell clothing, furniture and appliances for sale, household items, and more. The non-profit also can provide referrals for discounted goods and nearby public assistance programs. The thrift store sells clothing, appliances, furniture and other household goods. Read more on savings at thrift stores.
1975 Ferdon Boulevard, Crestview, FL, 32536, Main number is 850-689-2700
732 Highway 29, Cantonment, FL, 32533, 850-968-1297
2125 West Fairfield Drive, Pensacola, FL, 32533, dial 850-438-1462
110 Hollywood Boulevard SE, Fort Walton Beach, Florida, 32548. Call 850-244-2726
Santa Rosa County, Ferris Hill Baptist Church clothing closet
6848 Chaffin Street, Milton, FL, 32570. Main number is 850-623-3500
Myrtle Grove Baptist Church
5920 Lillian Highway, Pensacola, Florida, 32506. Main phone - 850-455-7389
The charity may have free clothes for men, women and children in northwestern Florida.
Warrington Worship Center
398 N Navy Blvd, Pensacola, FL 32507. Phone: (850) 456-0417
Free clothes, for kids, adults, job seekers and others is offered. There will be coats, work boots, school backpacks and other goods. Free maternity clothes in NW Florida including Escambia and Bay County as well as other goods are passed our.
Nothing Lost Outreach
Homeless people can get help, including free clothes and basic needs. The address is 50 W Johnson Ave, Pensacola, FL 32534. Phone: (850) 530-2429
Samaritan Hands Ministry
511 N Tarragona St, Pensacola, FL 32501. Call (850) 438-8907
Up to 8 pieces of free clolthes for income qualified clients.
Olivet Baptist Church of Santa Rosa County
5273 Newton St, Milton, FL 32570. Call 850-623-0010
First United Methodist Church of Niceville OKA Thrift Store
214 South Partin Drive, Niceville, Florida, 32578. Call 850-678-4411 for hours.
Provides support to Okaloosa County residents.
Family Resource Program
A walk in clothing bank is at 6607 Elva Street, Milton, FL, 32570. Call the center at 850-626-2054
The goal is to help keep families together. Furniture, work or school clothes, shoes, boots, slacks for a job interview, and other goods are offered. There are even free baby and maternity clothing items. Some free small household appliances, such as pots and pans or microwave, may be provided in NW Florida.
First Baptist Church of Panama City
640 Grace Avenue, Panama City, Florida, 32401. Call 850-785-6146
Resources for the low income, single moms, migrant workers include a furniture bank, clothing closet, as well as free food pantry.
Society of St Vincent de Paul
1417 West Cervantes Street, Pensacola, Florida, 32505. Call 850-607-2360
The assistance programs include a free furniture bank as well as clothing closet. Volunteers as well as donations keep it going. Many items are given by the charity. They include free furniture, bedding, utensils, and more. There are also free school uniforms and supplies for students of all ages. Or get Christmas toys, food in NW Florida, and more.
A second location is at 3832 North 9th Avenue, Pensacola, FL, 32503. Dial 850-434-1456 or (850) 434-6615. Another regional thrift store is based at 2200 West Desoto Street In Pensacola.
East Brent Baptist Church
4801 North Davis Highway, Pensacola, Florida, 32503. Call 850-479-7685
Bay County Agency of Aging - Senior Center - Senior citizens and the disabled
They focus on the elderly and disabled. Free medical equipment, bedding, and household supplies may be given. Also air conditioners, clothes for older people, and more. Or get referrals to financial aid as well as furniture banks or healthcare. More on Bay County Agency on Aging.
ECHO Furniture Bank of Northwest Florida
It is a regional non-profit. Free beds for kids, kitchen tables, sofas, cabinets, and other items are offered. There may be free washers or dryers, couches, desks, computers, beds and other items. There is free stuff for the low-income, single moms and others in Pensacola, Panama City and other counties. Call (850) 224-3246.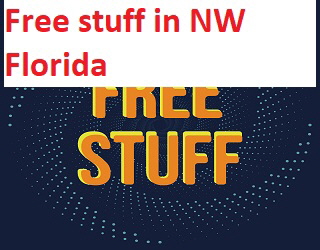 Ferris Hill Baptist Church
Address - 6848 Chaffin Street, Milton, FL, 32570. Dial 850-623-3500
Clothing assistance may be provided to qualified applicants. Other programs offer school supplies, meals, and more to the low income.
Loaves and Fishes Clothing Center and Soup Kitchen
1620 North Palafox Street, Pensacola, FL, 32501. Dial 850-438-4166
The on site thrift store provides low or reduced cost clothing, furniture and other household items. Some basic kitchen supplies, like pots or pans, may be passed out as well. Any basic need or clothing assistance met by this non-profit church is based on availability of resources. Other items offered can include free diapers and hygiene items.
Panama City Rescue Mission BAY Clothing Closet
Clothing bank address is 609 Allen Ave, Panama City, FL 32401. Call 850-769-0783
Vouchers may be passed out to working poor or qualified low income families. They can redeem it for free clothes, hats, school uniforms, or work items, among other goods. Get free socks, school items or sneakers for students, sleeping bags and personal stuff too.
Alpha Center, Inc.
6004 Pernella Road, Pensacola, FL, 32504. Phone - 850-479-4391
Runs a free clothing closet with maternity, infant, newborn, and toddler (when available) clothing.
Marcus Pointe Baptist Church of Escambia County Clothing Closet
6205 North W Street, Pensacola, Florida, 32505. Call 850-479-8337
Focuses on distributing free or reduced cost clothing , furniture, household items, especially around Christmas time. The items sold include beds, couches, summer clothes, shorts, and more.
Family Service Agency
Location - 114 East 9th Street, Panama City, Florida, 32401. Phone - 850-785-1721
The Clothing Closet may have toys, general clothing, free books, house wares, furniture (when available), linens, shoes, and other basic goods. There are also books, tablets, and educational material for students from kindergarten to high school.
Helping Hands Mission SRO Midway Thrift Store
4666 Highway 90, Gulf Breeze, FL, 32563. Call 850-994-9813
Low income and struggling residents that apply may receive free furniture, household goods, and clothing if needed. Others that are struggling or unemployed may need to pay minimal costs for the items.
Related Content From Needhelppayingbills.com