Financial assistance programs in Pennsylvania.
Get financial help and free stuff in all Pennsylvania cities and counties listed below, including Philadelphia and Pittsburgh. In addition to free government grant money that helps with electric bills, rent, housing or a mortgage payment, there is also free food or health care from charities. Or locate free vouchers for hotel rooms, gas cards or dental care. Get financial assistance near you in PA.
Most low-income families, seniors, disabled adults and single moms will get emergency financial or cash assistance in PA as well as long term support. This ranges from government job training programs to affordable, income subsidized housing or free daycare for kids. Charities may also give free clothes, help with car payments or auto loans for work reasons, or provide grant money to pay utility bills, water costs, or moving costs. Find details below.
Get financial help with bills, housing, free groceries or social services in PA
Temporary Assistance for Needy Families (TANF), also known as Cash Assistance - The Pennsylvania Department of Public Welfare is committed to helping low-income individuals, single parents and families move to independence. There is cash paid out through the Temporary Assistance for Needy Families program. The funds can help pay for transportation, housing, utilities, medical and other bills.
TANF will provide government grant money for dependent children and their relative or parents with whom they live, and for pregnant women if needed. Apply at your local county government office, or more on applying for welfare.
Mortgage and Foreclosure Prevention - Pennsylvania also has numerous programs that will help families with paying their mortgage and also avoid foreclosure. Your local state, town or county may offer resources or they may partner with non-profits to provide government assistance. More on Pennsylvania mortgage help.
Another option will be government certified

non-profit housing and foreclosure counseling

agencies. Various services are offered. There are loan modifications, mortgage relief, forbearance and more. More on Pennsylvania HUD agencies.
Military Family Relief Assistance Program
Provides services members and their families with grants of up to $3500. The money can pay for mortgages or rent, educations, and other basic needs. It is government funded. Call 866-292-7201, or more on Pennsylvania Military Family Relief.
SNAP Food Stamps - An EBT card in PA as well as government funds can be used to purchase groceries, food and perishable items. It may also help lower income households in Pennsylvania obtain more nutritious diets by increasing their household purchasing power at supermarkets and grocery stores. Apply for SNAP food stamps benefits from DHS. Call 1-800-692-7462, or find details on free food pantries.
Government cash Assistance in Pennsylvania - The state offers government aid for the low income, seniors, and disabled. Services can provide free health care, housing, food, and emergency financial assistance for bills or get free hardship funds. Find more Pennsylvania public assistance.
Free Stuff or Grants - Non-profits, charities or the government have many free programs both in Pennsylvania and nationally. Clothes, cars, medications, housing and more is available. Find a list of free stuff.
Child Care Works - Free or low-cost daycare is provided to low-income families, single moms or dads and those in job training. Working parents may be eligible for financial or government assistance, including free vouchers, with paying child care expenses if they meet the income guidelines. Call (717) 657-9000. More on Pennsylvania child care assistance.
Legal Help Programs - Numerous non-profit law firms exist in Pennsylvania that provide state residents with free legal representation and advice. There are free lawyers and pro-bono attorneys. Read more on free Pennsylvania legal aid.
Disability Benefits - Services ranging from medical care, financial aid, government grants, free home care, and more is offered for the disabled in Pennsylvania. Various organizations can provide more information on the benefits that are available and assistance in applying, including to SSI or short term disability in PA. Click more information on disability help in Pennsylvania.
Energy and Gas Company Programs - Low income residents can get help with their bills from resources and organizations in their town or county. In addition, many utility companies administer their own financial assistance, payment plans and free energy conservation programs. Find an extensive list of Pennsylvania heating and utility bill assistance..
Employment Programs and Grants for Emergency Needs - Employment services, job training, and other self-sufficiency resources are offered by community action agencies. Most of the non-profits can also help low income families apply for government grant programs and other aid. Click more community action agency in Pennsylvania.
CareerLink Centers

provide the unemployed and residents seeking new skills access to a large number of services. Receive job search assistance, training, and career counseling. Continue job training in Pennsylvania.
Rent and Homeless Assistance Program (HAP) - Low-income tenants, the currently homeless and people who are in arrears will get help. Government grants, non-profits, and the The HAP will offer financial help to assure that homelessness or tenant evictions can be avoided. They also help with free motel vouchers. Services available include rental assistance, bridge housing, case management, and emergency shelter. Find more rent assistance in Pennsylvania.
Eviction Assistance and Rehousing for the Homeless - Non-profits partner with the Pennsylvania Department of Public Welfare. They offer emergency funds or a grant to pay rent when facing an eviction. Or get help with a security deposit on a new low income apartment. Free legal aid, referrals and transitional housing is available. Continue homeless assistance in Pennsylvania.
Free Debt Reduction and Credit Repair Services - Not for profit organizations help people pay down debt, credit cards, repair credit and more for free. Counselors can help Pennsylvanians get away from payday lenders, pay auto loans or other outstanding debt. It helps facilitate short term grants and loans from legitimate financial services. Learn more on who to call for assistance for free debt help or credit counseling in Pennsylvania.
Free Phones or Discounted Telephone Bills - The Lifeline program can provide you with a discount of your monthly telephone bill or a free government cell phone. While the Link Up program will help pay for the installation of a phone, or assist with the purchase of cellular phone. Another resource is UTAP, which can help pay for phone bills to prevent a disconnection. Click Pennsylvania Lifeline.
Rental Subsidies and HUD Vouchers - Very low income families can receive government help from HUD and public housing authorities (PHA) in Pennsylvania. There are low cost apartments and other homes too. Section 8 and other resources for paying rent are for seniors, low income residents, and the disabled. Read section 8 in Pennsylvania.
Home Repairs from Pennsylvania Housing Finance Agency (PHFA) - The Renovate & Repair program was designed to help Pennsylvania homeowners that have low to moderate income improve their homes. There are repairs, HVAC units, roof work and/or other improvements to be made.
The financial assistance program can be used to finance energy efficiency improvements, (which will help save on heating bills), the repair or replacement of a cooling or heating, new windows, roof repair or replacement, and much more for the low income, elderly or disabled. Dial 1.800.822.1174.
Senior and Older Adults - The Pennsylvania Department of Aging works closely with non-profit agency on aging centers across the state to provide assistance to seniors, the elderly, and disabled. Resources available include medical care, food, home delivered meals, energy bill assistance, and general support. More Pennsylvania agency on aging.
Pennsylvania Free Food Banks - Get locations of food banks and free pantries that can provide families and individuals who are facing an emergency with free groceries, meals and hygiene stuff. Find details on free food pantries in Pennsylvania.
Funds for Emergency and Crisis Situations - One of the leading non-profits to call for financial assistance in Pennsylvania is the Salvation Army. They offer immediate cash assistance, counseling, school supplies, free toys, and referrals. Find more on emergency assistance in Pennsylvania.
Pennsylvania Low Income Home Energy Assistance Program (LIHEAP) - This program will help lower income residents with paying their heating, utility or electric bills through free government grants. You do not need to have an unpaid bill in order to receive home energy assistance.
It is often combined with the

free

Weatherization Program,

which will help families

and modernize homes, with the goal of reducing the amount of energy their home uses. All improvements are free to the homeowner. Recipients of the program can save hundreds of dollars per year on their energy bills. You can receive this money and you do not need to be enrolled in the Cash Assistance program. read more on LIHEAP in Pennsylvania.
Free medical, dental and medication programs in PA
PACE and PACENET - They help the elderly get medications. PACE and PACENET are two programs that are offered to seniors to help them pay for prescription drugs, insulin, hearing aid and more. The government benefit can pay for heart medications, insulin and more. Call 1-800-225-7223
Medical Assistance (MA) - Also can be sometimes referred to as Medicaid. The state of PA can provide government payment for health care services or medical bills on behalf of eligible low-income individuals that have limited income and high medical expenses. It is a form of free or low cost health insurance in PA. Call 1-866-550-4355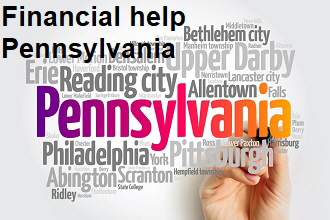 Community Clinics and Health Care Centers - Patients throughout Pennsylvania may be able to get free or low cost medical, dental, and other forms of health care from clinics that operate across the state. They help the low-income and uninsured too. Find a listing of centers. Locate free community clinics in Pennsylvania.
Pennsylvania dental clinics can also provide qualified individuals with reduced priced, free or low cost dental care, cleaning, and oral services. More on Pennsylvania dental clinics.
Uninsured and individuals who lack insurance can receive medical bill assistance and healthcare from several programs. Resources provide prescription drugs, screenings, check ups, lab work, and more to patients without health insurance. Learn more on Pennsylvania healthcare for the uninsured.
CHIP (Children's Health Insurance Plan) - Cover All Kids - CHIP is the state of Pennsylvania's free or low-cost health insurance plan that covers all uninsured kids. The "Cover All Kids" part of the program expands medical, eye exams, glasses and dental insurance coverage to all children up to age 18 regardless of their family income.
The state of PA works with private insurance companies to provide free or discounted health insurance coverage to children up to age 19. There are no income limits, however participants will need to pay no or very low-cost monthly premiums based on their family income. Call 1-800-986-5437
Healthy Horizons Program - A program that helps the disabled and elderly pay for Medicare health insurance. The people who are in need of help can even have an income. This program is to supplement the insurance costs. Phone 1-800-692-7462
Assistance from Pennsylvania cities and counties
Select a city and/or county below. As there are other charities, grant programs, and free items at the local level in Pennsylvania that can help struggling families pay their bills.
Adams County (Gettysburg)
Allegheny County (Pittsburgh)
Armstrong County (Kittanning)
Berks County (Reading)
Blair County (Hollidaysburg)
Bradford County (Towanda)
Bucks County (Doylestown)
Cambria County (Ebensburg)
Cameron County (Emporium)
Carbon County (Jim Thorpe)
Centre County (Bellefonte)
Chester County (West Chester)
Columbia County (Bloomsburg)
Crawford County (Meadville)
Cumberland County (Carlisle)
Dauphin County (Harrisburg)
Delaware County (Media)
Elk County (Ridgway)
Fayette County (Uniontown)
Forest County (Tionesta)
Franklin County (Chambersburg)
Jefferson County (Brookville)
Lackawanna County (Scranton)
Lawrence County (New Castle)
Lehigh County (Allentown)
Luzerne County (Wilkes-Barre)
Lycoming County (Williamsport)
McKean County (Smethport)
Monroe County (Stroudsburg)
Montgomery County (Norristown)
Northampton County (Easton)
Northumberland County (Sunbury)
Pike County (Milford)
Potter County (Coudersport)
Reading County (Reading)
Schuylkill County (Pottsville)
Snyder County (Middleburg)
Sullivan County (Laporte)
Susquehanna County (Montrose)
Tioga County (Wellsboro)
Union County (Lewsiburg)
Venango County (Franklin)
Wayne County (Honesdale)
Westmoreland County (Greensburg)
Wyoming County (Tunkhannock)
Additional assistance in Pennsylvania
There are many other agencies that help low-income families, the homeless and working poor in Pennsylvania. Free government grant programs, local non-profits, and organizations like the United Way in PA all provide resources. Whether free personal or household items, or money to help pay the bills, assistance is available.
Related Content From Needhelppayingbills.com