Assistance programs Philadelphia County and City.
Find where low-income families in the city and County of Philadelphia will get financial help. There is assistance for utility or light bills, money to help pay rent, free boxes of food, health care from clinics, and gasoline vouchers or bus passes. Residents will also get assistance from low income section 8 housing from HUD as well as mortgage and security deposit help. Get financial help with bills near you in Philadelphia.
Find how to apply for help below, as well as the leading charities, churches and government DHS assistance programs. There is financial assistance in Philly for the low income, seniors, struggling parents and disabled. Clients can also get basic needs met, such as free winter clothes or school supplies, furniture, a free car for work and even Christmas or birthday toys for kids.
Get financial help from public benefits or government grant money
The Mayor's office of Community Empowerment & Opportunity has several financial assistance programs that will help people with paying bills. The resources include free hardship grants, cash assistance, gas or heating bill help and more. The main resources available are as follows:
BenePhilly - This program provides one-on-one assistance with completing public benefits applications and the enrollment process in Philadelphia. Call 1-844-848-4376 to get help over the phone or schedule an in-person appointment. Get support with the following benefits:

Prescription Drugs as well as health insurance.
Free government grants to pay electric, has or heating costs and other utilities.
Vouchers to get stuff for personal or home use. Locate low income free voucher programs.
Taxes, including property.
Free food and hunger prevention services.
Paying for College, including referrals to scholarships from companies or non-profits. Find a list of scholarships.
Disability Benefits from the state and federal government. Find how to apply for SSI in Philadelphia or get disability grant money.
Work one-on-one with your own Financial Counselor. Start saving with a savings account, learn how to invest and more. Set up a bank account and tips to avoid unnecessary bank fees.
Deal with debt as well as loan collection agencies.
Information on transportation assistance programs, including a free car giveaway in Philadelphia or mechanics that will repair a vehicle for free.
Reduce expenses, including conservation measures on utility bills.
Additional assistance is also available by the Mayors Office - Philadelphia Community Empowerment & Opportunity. Call 1-855-346-7445 or (215) 685-3600 to schedule an in-person appointment. Their Financial Empowerment Centers can help people with the activities below. To learn more on their programs or phone numbers, call the office. Or find more details on the Philadelphia community action agency.
Emergency financial assistance for utilities, groceries or housing in Philadelphia
Rental and deposit assistance is a focus of several government agencies as well as non-profits. If you are your family help with paying a security deposit or if you have been given an eviction notice, you can get help with back rent today from the following agencies in Philly. Tenant Action Group (dial (215) 575-0700 or (215) 940-3900), Diversified Community Services, South Lehigh Action Council, the city of Philadelphia (phone 1-855-346-7445), or the Southwest CDC.
Other resources are offered too. A number of

non-profits and government agencies

in Philadelphia administer rental programs, offer landlord/tenant mediation, and provide counseling to tenants. There are also low-income housing programs, including apartments with no waiting lists. Both loans or grants may be used. More on Philadelphia rent assistance.
Utility Emergency Services Fund - Will pay for a gas, electric, heating, AC or water bill for qualified individuals. The bill needs to be in shut-off status or already terminated. All grants and financial help provided, including for PECO bills, must be applied to utility bills in which the account will reach a zero balance once the funds are applied. More on help with PECO bills.
The goal is to help low-income families keep their power and electric on.

Utility Emergency Services Fund, which can be called at

215-972-5170 or

(215) 829-0545

, is a non-profit agency. The location is 1608 Walnut St #600, Philadelphia, PA 19103.
Additional services, such as grants for paying rent, can be provided by the Philadelphia Utility Emergency Services Fund / UESF. Clients can also receive case management and enroll into budgeting classes. The non-profits also run shelters and provide other housing support. More on the Utility Emergency Services Fund.
City of Philadelphia offers the Homelessness Prevention and Rapid Re-Housing Program (HPRP). Call 215-686-7175 or (215) 686-7106. This federal government stimulus funded program can provide emergency rent help, utility and security deposits, credit counseling, and other housing assistance. There are also free motel rooms, such as travel inn, for homeless people.
The Housing Trust Fund

also is part of the office of housing mentioned above. They may have funds to pay rental costs are part of the citywide homeless prevention program. There is also Supportive and Transitional Housing units available in Philadelphia County as well as long income apartments. Grants can be used from the Trust Fund to pay first months rent, moving costs, or maybe a portion of the security deposit for formerly homeless residents. Find more details on eviction prevention programs in Philadelphia.
Short term and emergency loans are offered across the county from a variety of lenders. The money, whether from a private or non-profit lenders, can be used for paying bills, addressing car repairs, or paying for costs such as housing, rent, and more. There are also no credit-check loans, short term financing, and more in Philadelphia.
Southwest Family Services Center works to prevent a housing crisis. They can offer cash assistance to assist or a repayable loan. The funds can pay rent, utilities or security deposits. Or get information on mortgage relief and HUD programs. Staff work to prevent evictions and homelessness in the city of Philadelphia. Location is 6214 Grays Ferry Ave, call (215) 724-8550.
Volunteers of America Delaware Valley, or VOA, helps the homeless or people facing eviction. They operate in Philadelphia Pennsylvania, and are part of the national charity organization. Low income apartments, referrals to emergency funds or loans for paying rent, and other aid is coordinated, especially for veterans and the elderly along with single parents. Other services include free career counseling, homeless reintegration, and much more. More on Volunteers of America Valley assistance programs.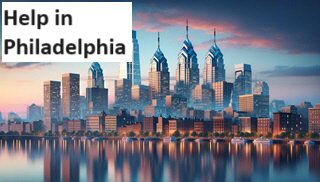 Pathstone is located at 930 Washington Avenue in Philadelphia, PA 19145. Migrant workers, immigrants, and the very low income may be clients. They may have programs ranging funds to pay heating bills to rent as well as mortgage help. There are also grants to pay for security deposits, nutritional programs, and other support services. Free food and information on public aid, such as Medicare Extra Help, WIC, or Medicaid or CHIP may be provided. Dial 610-925-5600. The office is at 421 McFarlan Rd, Kennett Square, PA 19348.
New Kensington CDC - Resources from this agency include utility and power bill assistance, foreclosure diversion, budgeting counseling, first-time homebuying, and social services. There is also low-income assistance with applying for the Pennsylvania Rent and Property Tax Rebate program, including for senior citizens or the disabled. Dial ((215) 739-6910) or (215) 427-0350. Location is 2771 Ruth St, Philadelphia, PA 19134
Diversified Community Services, Inc. will offer services or referrals in an effort to help people facing eviction. Some of the resources offered may include cash assistance for paying rent, utility bills, and other housing costs such as security deposits. The resources are available from the Dixon House that is run by the non-profit. The location is 1920 S 20th St, Philadelphia, Pennsylvania, 19145, call (215) 336-3511, or read more on Diversified Community Services.
Kelly Anne Dolan Memorial Fund may have financial assistance for those families who are caring for terminally, seriously injured, critically, and chronically ill children. They help people with cancer, provide emergency medical transportation to a doctor or hospital in Philadelphia as well as help with medications. Call (215) 643-0763
Norristown Ministries Hospitality Center runs a program often referred to as stepping stones. It will try to help people gain self-sufficiency and includes rental and/or utility bill assistance, emergency food or grocery boxes as well as applications to Public Assistance. Get free vouchers for gasoline or SEPTA tickets, such as for the train, subway or a bus, to get to an interview.
There is also free financial counseling, personal hygiene items, clothes for adults for a job, furniture and more. Employment and job finding resources are also offered. The main office is at 530 Church Street 1st Floor, Norristown, PA, 19401. Telephone (610) 277-1321
Philadelphia Housing Authority offers rental vouchers and housing assistance for residents who are facing a crisis. Learn about public housing, low income apartments, and rental assistance from programs such as section 8. Call (215) 684-4000, or click more information on Philadelphia Housing Authority.
Southwest Community Development Corporation runs the REACH Homeless Prevention Program, which will assist those who are currently homeless with obtaining stability and self-sufficiency. There are homeless shelters, no wait list temporary housing, money for a motel room and other support from 6328 Paschall Avenue, Philadelphia, PA, 19142, call (215) 729-0800 or (215) 729-0810
Tenant Union Representative Network (TURN) offers individual counseling, rental and mortgage payment assistance, and more. They focus on providing a wide variety of other housing related services. If you are facing homelessness due to unpaid utility bills then some assistance may be provided as well. Call (215) 940-3900 for information. The office is at 100 S Broad St, Philadelphia, PA 19110. There are other resources too, including Low income section 8 emergency housing.
United Way referral line of Philadelphia County - Referrals and information is given. Get advice on applying for LIHEAP heating bill grants, prescription assistance from PACE/PACENET and/or Medicare Extra Help, the Medicare Savings Program, Medicaid or CHIP. There is also a listing of dental clinics and applications to free health care programs.
The service can also link families to the Property Tax or Rent Rebate, City Property Tax Assistance Programs, or SNAP (food stamps). Staff can also provide referral information for Social Security Disability Benefits, Supplemental Security Income, WIC, Unemployment Insurance and TANF. Or anyone seeking free stuff for their family can get help too. Call 1-866-964-7922 for free referrals.
United Communities Southeast Philadelphia may be able to help catch up with their monthly payment obligation to the landlord, bank or the lender. Both renters and low-incoime homeowners may be able to receive support. Call (215) 468-1645.
Catholic Charities of Philadelphia is one of the primary agencies to turn to for emergency help. Three main offices serve residents in the Philadelphia region. They partner with local agencies, such as the United Way and other churches. Single mothers, immigrants, women facing DV and the elderly are some of the main recipients. Some of the emergency assistance programs available to people in need of help include rent or utility bill assistance, free clothing closets and food pantries, housing referrals and counseling.
The types of programs include limited financial assistance for paying either home mortgage or rent as funding from HUD and FEMA allows. They also run the Utilities Emergency Services Fund (UESF), which will pay for an electric, gas, energy or water bill which does not exceed $750 and in shut-off status or already terminated. Maybe most importantly residents can meet with a social worker to develop a plan for long term self-sufficiency and explore all options, like government assistance.


4400 N. Reese Street, Philadelphia, Pennsylvania, 19140, call (215) 329 - 5660
7340 Jackson Street, Philadelphia, PA, 19136, dial (215) 624-5920
6214 Grays Ferry Avenue, Philadelphia, Pennsylvania, 19143, phone (215) 724-8550
The charity also has information on Pennsylvania or federal government programs, and case management. In addition, adults may be able to benefit from employment training, ESL classes, job placement assistance, and GED preparation. The main address is 222 N 17th St, Philadelphia, PA 19103. The main number is 215.587.3555 or read more on their services and Catholic Charity Philadelphia county assistance programs.
Center in the Park – Meet for free with a counselor to explore ways to get help with utility bills, home heating fuel, housing or just if you have a general financial need. Get money to pay a utility deposit, hjardship funds for adults or families to keep gas or lights on and other support. Address 5818 Germantown Avenue, Philadelphia, PA, 19144. Phone:(215) 848-7722.
Impact Fund is a resource that links families to assistance programs. The United Way of Philadelphia County and many other non-profits as well as social service offices play a key role in running this program. Everything from grants to dental care, food, employment, and more is offered. There are even links to application sites for SSI disability, welfare, and other public aid. More on Philadelphia Impact Fund.
Congreso de Latinos Unidos – Access Family Social Services which can provide assessment and short-term case management for resource connection including public benefits navigation. All information and applications are in Spanish too, with a focus on Latinos in Philadelphia PA. Get help with legal and immigration issues, energy bill help from LIHEAP (Low Income Home Energy Assistance Program)/Crisis applications. Address is 2830 N American St, Philadelphia, PA 19133. Call (215) 763 - 8870
Douglas Community and Outreach Center – The non-profit provides seniors in Philadelphia with referral assistance to government aid and completing LIHEAP applications. Counselors advocate on behalf of seniors and also free them to free government money programs, medical ride services and places for Ensure. There may also be referrals to utility or cooling bill assistance programs. The non-profit is at 613 S. 60th Street, Philadelphia, Pennsylvania, 19143. Call (215) 432 - 0109 or 1-888-463-7569
Housing resources and employment from Urban League - The agency can provide information on job training and carer development in Philadelphia. Other services from the HUD certified agency revolve around assisting homeowners or tenants that are facing eviction. Get help starting a business, low cost loans, information on where to get a free bus pass or train ticket for work and other services. More on Philadelphia Urban League programs.
Intercultural Family Services, Inc. – Housing programs and rent assistance is offered. The agency can provide cash assistance and grants for rent, utilities and security deposits to resolve a housing crisis. The goal is to prevent homelessness. Homeless people in Philly will get help too, including meals or shelter. The location is 4225 Chestnut Street, Philadelphia, PA, 19104, Phone:(215) 386-1298
SSVF, or Supportive Service for Veteran Families, is for low income military members, veterans and families. Various housing assistance programs are available, such as shelter, transitional apartments, and funds to pay expenses or back rent. Other assistance in Philadelphia County is for transportation costs, gasoline, child care, doctor bills and more. Also get referrals to VA benefits or even transportation programs, such as a vehicle. Look here for veteran car assistance programs.
Philadelphia Veterans Multi-Service and Education Center, 213/217 North 4th Street
Project H.O.M.E. is another agency that offers this. 1515 Fairmount Avenue, Philadelphia, Pennsylvania, 19130. Main phone (215) 232-7272.
Philadelphia Board of Directors of City Trusts – Funds are offered for energy bills, such as gas and heating oil. There will be free grants to pay for heating repairs or air conditioner fixes. They also help with high speed internet access for students or at home workers, and look here for internet service for free.
This assistance program is a federal/state government resource that provides assistance and funds for individuals who are income-eligible for the crisis assistance. The location is 1101 Market St Suite 2600, Philadelphia, PA 19107. Call (215) 568 – 0440
Salvation Army - Greater Philadelphia – Low income and working poor can apply for help with paying utility bills, rent, and food among other costs. Several different centers operate around the greater Philadelphia County region. They also have case management, a thrift store and homeless shelters.
Other resources that are available include holiday assistance (free Christmas toys), winter coats and meals as well as back to school supplies. Social workers can also address the roof cause of the hardship, and offer services such as credit counseling and employment programs. Location is 4344 Frankford Avenue, Philadelphia, Pennsylvania, 19124. Call (215) 288 - 3596 or 215.825.4601, or click here for details on Salvation Army Philadelphia assistance programs.
Social Services and TURN - Emergency financial aid is offered for qualified Philadelphia families to help them pay bills and housing costs in a crisis. Programs are run by community centers, the Salvation Army, and a non-profit known as TURN. Learn more on emergency assistance in Philadelphia.
Susquehanna Neighborhood Advisory Council – The agency provides both cash and crisis grants to the needy. Single mothers, disabled people, the unemployed and other will get help. Cash grants help families pay for their heating bills. The non-profit is located at 1815 W. Susquehanna Avenue, Philadelphia, PA, 19121. Call (215) 765 - 2200
There are many income opportunities in Philadelphia. Jobs, side hustle, smartphone apps and other tools can be used to make extra money for the bills. Everyone from immigrants to seniors to undereducated can use these tools. Find details on how to make free money.
Casa del Carmen may have rent, mortgage and utility assistance. They can help low income families move or pay a utility deposit to turn the power on. Callers need to ask if funding is available. When available, the money can be used for paying a portion of rent arrears, utilities and security deposits to prevent homelessness. A focus is on Latinos in Philadelphia, but others can apply as well.
Meet with a social worker to develop your unique plan to self-sufficiency. Another program known as UESF will pay for an electric, electric, or water bill. Offices are at 4400 N Reese St and 6214 Grays Ferry Ave in Philadelphia Pennsylvania. Call (215) 724-8550 or (215) 624-5920, or find more information on financial aid from Casa Del Carmen.
Philadelphia Corporation for the Aging - Senior assistance is available from the Philadelphia Agency/Corporation on Aging. May provide cash grants up to $100 for heating and utility bill emergencies. There is also information on local Meals for Wheels deliveries, applications to Medicare, affordable housing and other support. Read more on Agency on Aging and senior help in Pennsylvania.
Dozens of programs

and activities are offered. They range from housing (such as home repairs and energy assistance) to food (free delivered meals and nutrition) and legal aid. They help seniors over the age of 60 get free money or apply for insurance from Medicare. Information and referrals to government benefits including health insurance and Medicare, prescriptions and transpiration assistance are just a few other resources offered.
Seniors from age 60 to 75 will get help. Office is at 642 N Broad St, Philadelphia, PA 19130, (215) 765-9040. Or more on help for seniors in Pennsylvania.
Friends Neighborhood Guild, Inc. operates the Neighborhood Energy Center (NEC). It offers counseling and education to consumers that have various energy related needs. NEC can provide limited financial assistance for utilities using both private and federal funds, including the Low Income Home Energy Assistance Program (LIHEAP), the Utility Emergency Services Fund (UESF), and Crisis Grant.
Another service is the Weatherization Assistance Program (WAP). Other aid includes plumbing repair and support through the Conservation Assistance Program (CAP). Family budget, referrals, counseling, and advocacy are available. Main address - 701 N 8th St 8th and Fairmount, Philadelphia, PA, 19123, call (215) 923-4115 or (215) 923-1544
Klein JCC and their In-Home Support Program can help senior live independently in their homes. Services, assistance, and support are offered for the elderly. Examples include home delivered meals, minor home repairs, transportation services, short term personal care, utility and medical assistance. They can help fix a furnace or do chores, such as yard work, for the homebound. Dial (215) 698-7300 or (267) 245 - 7791. Location is 10100 Jamison Ave, Philadelphia, PA 19116.
Office of Supportive Housing operates across the city of Philadelphia. The agency provides government assistance with rent, utilities and security deposits to prevent homelessness. Applicants need to be out of options, and also have an eviction or disconnection notice. Telephone - (215) 686 - 6785 or (215) 686-7175. Office is at 1401 John F Kennedy Blvd Philadelphia, PA 19102. Or learn about apartments that have no waiting list.
City Team of Philadelphia - This is a national charity with operations in the county. They offer shelter, advice for the unemployed, and recovery programs for those with an addiction. Other services are also available from the Philadelphia County location, and low income families as well as single parents and the vulnerable can call upon the non-profit. More on housing and help from City Team.
Philadelphia County Assistance Offices and the Department of Public Welfare can help low income people pay their heating bills through energy federal government assistance grants like LIHEAP. They also offer TANF cash aid, welfare, Medicaid and other government programs. Also apply in office or online for programs like SNAP food stamps, section 8, TANF, disability, free child care and more. There are also innovative short term cash programs available, including such things as making money using a smartphone. The main customer service number to call is 215-560-7226, or try locations below.
301 E Chelten Ave 3rd Floor, Philadelphia, Pennsylvania, 19144, call (215) 560-5200
2701 N Broad St. 4th Floor, main number (215) 560-4600
5853 Germantown Ave, (215) 560-4800
1348 W Sedgley Ave, Philadelphia, Pennsylvania, 19132, main number (215) 560-4700
4601 Market St, Philadelphia, PA, 19139, (215) 560-2301
Philadelphia State Office Bldg 1400 Spring Garden St, Philadelphia, PA, 19130, (215) 560-2900
1334 Bainbridge St, Philadelphia, Pennsylvania, 19146, telephone (215) 560-4400
219 E Lehigh Ave, (215) 560-4000
5070 Parkside Ave, Philadelphia, Pennsylvania, 19131, (215) 560-6100
4111 Frankford Ave, Philadelphia, PA, 19124, dial (215) 560-6400
5740 Market St 1st Floor, Philadelphia, PA, 19139, (215) 560-3800
4109 Frankford Ave, dial (215) 560-6500
900 N Marshall St, Philadelphia, Pennsylvania, 19123, (215) 560-3600
990 Buttonwood St, (215) 560-4300
Continue reading Philadelphia public assistance programs.
Philadelphia Rescue Mission is known as Philadelphia Sunday Breakfast. What the low income and homeless may be able to get help with from the center is as follows.
Free meals served daily.
Emergency shelter for the homeless.
Information and referrals to transitional housing in Philadelphia County.
Several other outreach and social services are available. Read more Philadelphia Rescue Mission.
Philadelphia Water Revenue Bureau – May be able to help customers whose meet certain poverty levels and who are experiencing difficulty paying their bills. There is water bill forgiveness in Philadelphia, money for sewer bills and other support from 1101 Market St, Philadelphia, PA 19107. Call (215) 685 - 6300
Water service shut off

- Water bill payment plans and a low income program are offered for families and individuals who are faced with a shut off. A limited amount of cash grants and emergency funding can help pay water bills in a crisis situation. Read more on water bill help in Philadelphia.
Another

option for water bills is the TAP discount

program. It is in effect an income based plan. The household (whether they lease or own) is charged a fixed, consistent monthly amount on their monthly water bills at a rate that is based on their account. This service will also help wipe out any existing balance on the account. More on Philadelphia Tiered Assistance Program.