Get paid to take surveys.
Find how to get paid to take surveys and earn cash instantly. Get details on legitimate online marketing companies, websites, apps, and other survey companies. Tens of millions of people have used them over the years to make some cash, win some prizes, and of course express their opinions. Find a list of survey companies to make money below, all of which can provide instant cash, gift cards, reward programs and much more.
Paid-for surveys have been a popular way for people to pursue making money online. It sounds great--"Get paid for your opinions! Just fill out some surveys to help companies and other institutions with their research and boost your income in exchange." The reality of these apps as site is much less appealing.
Thankfully, a few companies are breaking the mold on ways to make money online. These offer higher pay per survey and/or other options for making money within them. Your time is valuable; the more money you can make per hour, the better.
The reviews below are of legit companies, iOS and Android Apps as well as focus group websites that do not ask for upfront fees or that do not come with other restrictions. The main concept for paid online surveys as well as marketing type websites is for you to earn rewards and cash simply for giving your opinion, and some of the sites and apps pay out the free cash instantly.
It is possible to get paid to do surveys, with instant same day cash paid out today given to a Venmo, Paypal or cash app account. Online marketing and surveys are legit. The industry started way before the internet and the questionnaires used to come in the mail for consumers to fill out and return. Companies would even assemble focus groups; they would come to your home or a central location for a target audience to answer questions. Numerous legitimate businesses and retailers like Walgreens, Ford, Macy's, Amazon, Google and JP. Morgan Chase are all established companies that have used surveys and consumer opinions to help them grow.
How much do survey sites or apps pay?
Companies are desperate for your opinions and they are willing to pay for it. Online surveys will not make you rich. However, today, it is very possible to make a few hundred dollars per month. The cash can be paid out instantly to a Paypal, Venmo, Cash App or bank account.
The amount of money you can make taking surveys will depend on how much time is invested on legitimate site and consistency. In rare cases some people can make thousands of dollars per month. Many companies also have referral programs in which you can earn more for people you refer to the survey program(s), and this allows for recurring "passive income".
Businesses truly value your opinions and will reward you will cash, discounts and free gift cards for your participation as well as time. Then, as a consumer, the data collected from your survey or feedback is analyzed and used for research purposes to improve our overall life with better products and services.
Whether if you dislike/like a product, service, a company, or if you believe that you are overpaying for a product or service, use these sites to vent your feelings. Marking websites allow you to offer suggestions, vote, give your opinions and more. All of those benefits while also getting paid for making your voice heard.
Paid survey sites
Below, you will find a list of the best, most trusted websites as well as apps to take paid online surveys. You can earn instant cash, rewards, trips, free products and gift cards among many other rewards. These paid surveys sites are legit and are founded by major marketing research corporations. They often partner with sites such as Paypal , Venmo, banks or cash app. Keep in mind to never give out your credit card information or pay for any membership or application fees. They should be paying you.
Prolific.co - Prolific is a survey website based out of the UK that is avialable in the United States as well. Unlike traditional survey websites, most studies on Prolific are not from the big marketing companies; they are put on by universities instead. Universities are willing to pay good money for reliable results in their studies. There is not a substantial amount of time wasted filling out screeners only to be told you do not qualify and are not paid for your time.
If you decide to give Prolific a try, you will have to pay attention, as most surveys on the site have a few attention checks within them to ensure accurate data. The kinds of surveys available vary more on Prolific, which keeps things interesting and makes it easier to pay attention. Some will ask you for your opinion on a product or company, but others will have in-depth dating, political, or sociological questions to try to understand how people think about certain scenarios.
Payout is easy on Prolific as well. Just link your PayPal and get the money you earned. The minimum cashout is £5 (around $6.00). Money from PayPal can be transferred to your bank account for free or spent online via the different ecommerce sites which accept PayPal. The minimum hourly rate per survey is $6.00 an hour.
Respondent.io - Respondent pay per survey is astronomically higher than most of the surveys out there. The lower-paying studies are usually a minimum of $15 for 30 minutes of your time. Many longer studies will pay you over $150 just for a few hours of dedication. You can make more in 3 hours on Respondent than in 3 days on some other survey sites. There is a slight catch. It is not always easy to get accepted into a study.
Respondent is mainly tailored towards business professionals. Their advertisement states: "High-quality, verified business professionals ready to provide insights. Target by title, industry, skills, and more. Recruit, schedule, and pay high-quality participants -- all in one place."
You do not need to be a big-shot businessperson to sign up. Anyone can sign up, but you may receive more assignments and higher-paying assignments if you can verify your employment, especially if you work in a field where researchers are looking to ask questions too, such as software developers. Even if you are a successful professional in a sought-after field, your studies will be sporadic. You will most likely not receive enough studies to replace your full-time job. If you are looking for some extra income, however, Respondent is a superior option to traditional survey websites.
Most Respondent studies are more than just answering questions by filling in bubbles. Researchers will often ask you to do a phone call or video interview. For some people, that is no problem, but that could be a disqualifier for more introverted or private types who do not enjoy that sort of thing. These calls are easy; you just provide your honest feedback on whatever they are studying. Respondent offers the largest cash incentive of any of the standard survey websites. They also pay directly via PayPal instead of you having to purchase a specific gift card with points accumulated.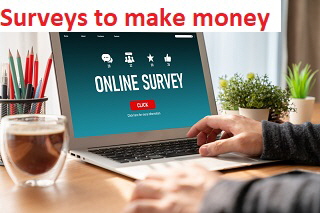 Paidverts.com - A pay-per-click and advertising platform that pays members to view ads. Sign up for a free account and get paid for interacting with advertisers. PaidVerts will deliver daily ads to your account to get paid, and you will have to visit websites for up to 30 seconds to unlock instant cash payments.
Paidverts has an option to earn more with the BAP option, "Bonus Ads Points" as well as a referral program. If you are consistent and provide value to prospective advertisers, you will receive large ad value to your account.
Members will get 8 activations each day to click and view to earn money. You can make between $0.05- $200 for viewing a 30 second spot. You will also have the option to complete third party cash offers, and if you refer a friend to PaidVerts, you will earn a 10% bonus of their earnings for viewing ads. Members have the potential to earn between $40- $150 per day. PaidVerts is a legit site, and there is a page of registered members with their total earnings.
Money App - There are a huge number of free iPhone and Google Play apps that pay you to complete simple tasks (such as taking surveys) but Money App is one of the best. With a coveted 5-star rating on Google Play, Money App pays you for easy tasks like completing surveys, starting free trials, playing games and watching videos.
You can use this app to earn cash from anywhere and all the tasks are very straightforward.It may be watching a video or taking a survey. Also follow the "hot" section of the site for offers. It's a fun, quick way to earn a few extra bucks. Unlike some other apps, there are no discounts or gift cards; you get paid in cash.
To start earning credit rewards, simply download the app and start completing tasks. When you redeem your credits, Money App will send cash directly to your PayPal and you'll get paid within three working days.
Prizerebel.com - A global market research company that provide members with online quality online surveys to earn cash and gift cards. This site has over 8 million users, and $1360 in cash is paid out daily along with 504 gift cards to choose from. It only takes 10 seconds to sign up, and it is completely free to join.
You will be prompted to fill out a form with your name, a valid email address, and a password. To earn rewards, you will need to answer surveys, watch videos and sign up for additional offers. Points can be redeemed for cash or gift cards.
In addition to tons of surveys, Prize Rebel offers extra opportunities, such as raffles, contests, a referral program for your friends and family that will reward you with up to 30% bonus points on what they earn, which means that your points will grow without doing any work. Prize Rebel offers many opportunities to make money, gift cards, and a passive income without spending hours on the website. It is definitely worth your time and, you may also use Youtube videos and social media to drive traffic with your referral link to make more money.
Clixsense.com - An online rewards website to earn cash from multiple sources. Since 2007, Clixsense has paid out more than $30 million to members. It is free and simple to get started with Clixsense. At registration, you will be prompted to complete a profile to get matched with surveys that are related to your life. The panel is consisted of "daily survey routers," and there are no limits on the number of surveys you can access per day and you will not be qualified for every offer.
Apart from surveys, you can get paid for completing offers or testing products for money. Cash offers may include testing a new company product or service, watching videos or downloading apps for money. Similarly, you can also get paid to complete online tasks. Clixsense provides you with quick cash rewards for completing small, simple tasks like making google searches or categorizing images. For online tasks, you will be paid between $5-$50 per tasks, and if your "daily checklist" is completed, you will earn up to 16% more of your daily earnings.
For additional earning opportunities, members can become a Clixsense affiliate and invite their friends and family to join to receive up to 30% bonus recurring commission on their referral earnings. Payments are processed daily with electronic cashouts with Tango Card, Dwolla, Skrill, and Payoneer. Checks are mailed once per month, on or before the 15th.
Surveyjunkie.com- An online survey community with over 10 million users who are paid for sharing their opinions and suggestions on products and services. Complete a profile on Survey Junkie and get matched with marketing deals. Online surveys can be completed on any device, at anytime and anywhere.
Upon completing each offer, you will earn points that can instantly be redeemed for e-gift cards or cash via PayPal. Survey Junkie is a great way to make a difference as a consumer by sharing your opinions that will change tomorrow's services and products. Your opinion truly matters at Survey Junkie, and you will be rewarded for your participation.
Rewards vary, but with regular participation and commitment, you can make extra cash each month. Every 1,000 points are worth $10 that can be cash-out via PayPal, Dwolla or redeem for gift cards.
Swagbucks.com - A popular rewards program and marketing company on the web that provides numerous opportunities for consumers to earn rewards and cash back. Swagbucks offer access to thousands of paid survey-taking opportunities to over 20 million active users.
You can take surveys on brands recognitions, everyday products, advertising and on services. For each opportunity you complete on Swagbucks, you will earn approximately 40-200 points or more. Every 100 points have a value of $1 or more depends on rare opportunities. A referral program for recurring income is also an option on this site.
Surveys cover a variety of topics based on home improvement, technology, cars, health, travel, and many others. The website is an easy and straightforward application to use. There is no points accumulation system, and you can request a payment quickly and easily.
Checks are mailed directly to you without any shipping or processing fees. Quick PayPal payments are also available. There is a full- support team for any questions or concerns that you may have while using the site. The company is paid survey-focused website but, they have expanded throughout the years and now offer more ways to earn in effect free cash. For instance, you can find weekly rewards codes with cash value, $5 for every friend you refer, an additional $5 for saying cheese with a payment photo, paid opportunities to view promotional emails and to give feedback on videos.
Each survey has a different payout, and some offerings can be as much as $50. You can also earn rewards on Swagbucks for shopping, watching videos, searching the web and the website is also a place to find great deals and coupons. Learn more about how to make money on Swagbucks.
Today.yougov.com- A website that conducts polls on the internet about politics, public affairs, brands, products, and other topics of general interests. Data collected from surveys on YouGov are used by political campaigns, news media, public affair groups, institutions, and marketing agencies to analyze public opinion. In other words, your participation on YouGov does make a difference.
Surveys are typically short, and it only takes about five to seven minutes to complete with about 20 to 30 short questions. The results on YouGov are always kept confidential. YouGov is completely free to join, and it is a legitimate public poll organization.
You will be rewarded with points for your time and participation that can be redeemed for T-shirts, prepaid cards for shopping, Amazon, Walmart and gift cards from popular brands. Your opinions on YouGov will help shape the news and even featured across the media spectrum.
Inboxdollars.com - An online rewards club that pays millions of members cash for their online and mobile activities. Inboxdollars has a paid survey option that rewards you with cash or gift cards. Your opinions on Inboxdollars will help to develop, create and influence future services and products while getting paid.
The website is 100% free to join, and you will automatically be credited with $5.00 just for signing up. In addition to surveys, you can earn cash on Inboxdollars for playing games. Members have the option to select from over 30 fun and free games to play to win cash. You can also make money on Inboxdollars for watching movie previews, TV shows, news and videos that match your interest. Videos can be watched at home, work or iPhone and Android app.
Inboxdollar members have access to a wide variety of coupons for groceries, beauty, home and more. The deals can be printed or redeem at stores, and you will earn $0.10 cash back to your account for every redeem coupon. With Inboxdollars, you will also receive cash rewards for reading daily emails with special offers and deals that match your interest.
PanelPayDay.com - A website that matches members with paid online surveys. Join PanelPayDay for free and earn $25-$75 per survey. As a member, you will get free and instant access to high paying offers from a number of companies to make extra money from home.
Not only that, but also earn $25 today just for signing up. PanelPayDay offers numerous opportunities to make money from the comfort of your home or during your time. For online surveys, you can earn between $1-$25, up to $100 for participating in a focus group, $10-$50 as a mystery shopper and up to $150 with online jobs handpicked by PanelPayDay team. Payments are made via company check or PayPal. Surveys on PanelPayDay typically take about 20 minutes to complete.
Social.i-say.com from Ipsos - A global market research company that is focused on current issues and trends. Ipsos is managed by professionals and has conducted over 70 million interviews per year in more than 100 countries.
Th organization was founded in 1975, and it is one of the most trusted survey-based research firms in the world. This website provides a unique opportunity for members to share their opinions and to select a reward of their choice. As an i-Sayers member, you will receive an average of 8 or more survey invitation per month.
Points can be redeemed for PayPal cash, Visa Prepaid cards, Amazon gift cards or donations to charity. I-Sayers members have earned up to $500 in cash from surveys and an opportunity to enter contests to win amazing prizes, memorable getaways, electronic devices, and other prize packages. All you have to do is complete surveys with no additional steps.
Earningstation.com- A free and straightforward rewards platform that provides users with online offers to play games, shopping, watching videos, surveys, and other rewarding opportunities to earn various gift cards and cash. Earning Station is 100% FREE to join. However, all members must be US resident with a valid postal address and 18 years and older.
Members can also make money with "Ernie Mail" for reading emails. For each email, a cash value of $0.01- $0.50 will be credited to your account. Earning Station also have fun "bonus codes" that can be found on EarningStation's Facebook, Twitter and Instagram page. Bonus codes can be redeemed for FREE money. Members can also use the referral program by inviting their friends to join and earn 10% of their earnings for life.
iPoll.com- A web-based and mobile community to answer questions about everyday products and services. At iPoll, you will earn gift cards from your favorite brands, cash, and quarterly entries to win $10,000.
Members can participate and complete paid surveys from anywhere. There is a $5 bonus just for signing up, and all iPoll members must be 17 and older. You will earn between $1.75-$2.50 for a 10 minutes survey. There is a minimum cashout of $50 via PayPal or checks, which can take about 3-4 weeks.
Download the iPoll app to reach your minimum withdrawal more quickly, by completing fun shopping tasks that pays between $5-$20. Shopping tasks on iPoll may include visiting your local grocery store or fast food restaurant, taking pictures and giving your opinion on the atmosphere, service and your overall experience.
Mypoints.com- A daily rewards program that is available on the web and mobile devices. MyPoints rewards you for shopping, searching the internet, playing games, watching videos, discovering content online, reading emails and paid online surveys.
There are many ways to earn cash rewards on MyPoints and a variety of panels to choose from for extra money. Take online surveys on MyPoints and earn up to 400 extra points. Refer-A-Friend and receive 25 points for each friend. Members can play fun and entertaining games and collect between 5-10 points just for playing. Printing coupons through MyPoints will allow you to earn 10 points and receive an additional 25 bonus points for redeeming 10-25 coupons per month. Read emails from MyPoints and gain 5 points just for clicking. Points can quickly add up and can be redeemed for gift cards, cash, travel miles, and e-vouchers.
PineconeResearch.com- A highly selective survey and product testing platform. Becoming a member or "panelist' at Pinecone Research is restricted, but rewarding.
Members of this marketing website are invited and selected based on demographics and their clients' targeted audience to test products. Once you have been successfully accepted for their program(s), you will receive prequalified surveys that you have already been qualified for.
Pinecone Research pays about $5 for each survey with quick payments within 48 hours via PayPal, check or pre-credited visa gift card. You can also choose to redeem your points with Amazon gift card, Starbucks gift cards, movie vouchers, restaurant gift cards and more. As a member of Pinecone Research, you are automatically entered into two weekly sweepstakes worth $500 and a quarterly sweepstake of $4,500.
The surveys from this website are fun and interesting, and you will have an opportunity to learn about unreleased future products before they enter the market. You will also have the ability to decide a price for the product, key features, and style. For product testing, you will earn $6 plus an additional $3 to fill out a "post-testing" survey and a chance to get free, new products.
Pinecone Research has no mobile apps and surveys must be completed on a desktop. Members must be 18 and older. It is an invite-only platform, and you may be removed from the panel at any time due to new demographics needs. You will only receive a few confirmed paid surveys per month, which is great option to earn extra-pocket money and free products.
Epollsurveys.com- An online forum to express your opinions on issues that are affecting your daily life. EPoll provides practical tools to make your voice be heard through interactive surveys as well as questionarres
For your participation, Epoll will reward you with points that can be traded in for gift cards and other exciting stuff. Opinions from your surveys will be shared with musicians, celebrities, advertisers, TV executives, and athletes, but of course all information is confidential. Using Epoll is more enjoyable and fun if you are an influencer with a voice and passion for entertainment and shopping.
Join today and receive 100 points for signing up, plus email survey worth 500-1000 points, which can be used towards Starbucks, Amazon and PayPal rewards. Epoll also has a monthly drawing of $1,000 cash prize and 50 winners will receive $20 prize.
SurveySavvy.com- Share your experience and opinions on SurveySavvy and get paid. The website is a free, safe and an easy-to-use platform that will allow you to earn extra money for very little effort. Also get paid for referrals. Join SurveySavvy for free and get instant access to appropriate survey opportunities.
At SurveySavvy, you can make money by completing surveys, using the referral program and by occasional sweepstakes and contests, which allows you to win up to $500 per contest. Getting paid on this platform is relatively simple. Once you have accumulated more than $1 on your account, you are eligible to request a payment via check only to valid US residence postal address.
Mindswarms.com- A website that operates differently than other survey sites. The company allows you to participate in paid research surveys by recording yourself using videos, which can be uploaded on the web, iOS or Android app. Video watching is also an excellent option if you are busy, in the office, at home or traveling. You will simply get paid for sharing your thoughts through things you watch. The payout is between $2-$50 to answer seven questions that are based on your expertise.
Whether if you are a stay at home, student or traveler, you will be paid for sharing your thoughts and opinions to help make better products, advertising, and services. At MindSwarms, you will be paid within 24 hours via PayPal after your video submission. It is a great option to earn yourself a quick $50 in 10 minutes.
ParentSpeak.com- A marketing research online community for parents, including single mothers. ParentSpeak is a place where parents connect share their advice, personal struggles and anything that comes to mind. Parents have the opportunity to participate and share their opinions through discussions, diaries, polls, and surveys. Participation is voluntary, and you will be rewarded with cash for completing surveys and projects.
This website company is a site targeted towards parents with children 18 years of age and younger. If you have kids, join for free today and you will be invited each month to participate in a number of surveys and projects. Short offers from this company are worth $1 and take 2-4 minutes to complete, and longer and complex surveys are worth $5-$10. Payments can be requested at a minimum balance of $10 in the form of a check, will arrive in the mail within 2-4 weeks.
Kidzeyes.com- A online research panel for kids between age 6-12 years old that lives in the United States. Kidzeyes conduct research for children ages 2-12 years old for their opinions to provide and improve products and services for kids. Review toys, games, tools, electronics and more.
Surveys will be sent via email and a parent or guardian permission is needed. Children will be invited to the "SuperPoll" survey each month to win prizes and Kidzpoints that can be redeemed for a check once you have reached 1000 points. As a member, you will also be the first to know about new products, including toys, games, TV shows and more.
SurveySpot.com- An easy and fun survey panel that allows you to earn points that can be redeemed for cash, Amazon gift cards and a chance to enter into a quarterly contest to win a grand prize of $10,000. Become a member for free and fill in your details on the sign-up page to confirm your membership.
All of the deals are short and meaningful, and it takes around 10-15 minutes to complete. Each survey is worth about 50-100 points and 100 points is equal to $1.00. SurveySpot is a great place to make easy money with a quick cash-out process. There is a variety of surveys available, and you will be able to find interesting and unique surveys, which makes it enjoyable.
CashCrate.com- A rewards ("get paid to") platform, founded in 2006 with over 7 million users worldwide. Cashcrate is always looking for people to provide feedback on products and services while giving members the opportunity to earn cash by completing offers, playing games, watching videos and by using the referral member program.
CashCrate is a legitimate survey site with 'payment wall' of earnings posted by real users. The sign-up process is simple, and you will earn $1.50 to confirm your email address. Surveys on the free to use website typically pays in the range of $0.25- $2.00, with an average of 5 minutes to complete. Another option to earn cash is to play the "crates" game, with prizes ranging from $0.01-$1,000.
There is a minimum threshold of $20 before cashout and payments are processed twice monthly. CashCrate requires members to be active, and accounts are terminated after 90 days of inactivity.
ValuedOpinions.com- An online research panel that rewards members to complete online surveys, diary studies or product testing at home. In exchange, you will get a prepaid debit/credit card or gift cards from top brands.
Join for free with over 3 million members to share your opinions and earning rewards. Each survey takes less than 15 or 20 minutes to complete and you will be credited up to $5, which can be redeemed for gift cards at Target, Amazon, CVS, restaurants and more. ValueOpinions is a legitimate website to get free gift cards for completing surveys. As a panel member, you will also receive free products to test at home and an opportunity to earn more by participating in dairy studies.
OneOpinion.com- A leading market research company that permit members to earn points that can be traded in for amazing rewards. Surveys on OneOpinion is a fun way to learn about new and interesting products and services. Sign up for free and invitations to take paid offers will be emailed to you directly. Points on OneOpinion is equivalent to a cash value of $1-$5, with $1=1,000 points. At 25,000 points threshold, you can redeem your points for cash via PayPal, Amazon gift cards or a prepaid debit card. OneOpinion have a 24/7 member care to answer any additional questions that you may have regarding points, surveys, and rewards.
Google Opinion Rewards: We all love Google and cannot imagine life without it. The leading internet company is now introducing a new rewards-based program for consumers to share their opinions while getting paid. Download the Google Opinion rewards app on your iOS and Android device and start earning today.
The program is an easy-to-use app that allows you to take 5-20 seconds survey worth about 0.10-0.50 cents per survey. Once you have reached $2.00 in your account, you can immediately receive your funds through PayPal. This app requires you to "enable your location services', to help Google collect data and to assign you with location-based surveys.
Jobs2Shop.com- An online get paid platform that pays users to complete surveys, mystery shopping, cash back credit deals, product testing, and other rewarding offers. Sign up for free and get a $5.00 welcome bonus. Users must be a U.S resident and be 18 years or older.
There are many ways to make money on Jobs2shop and survey-taking is a popular option. The site uses a third-party platform used by major companies. Payments for each offer can be between $1.00-$2.00 with possible access to higher paying surveys if you are a frequent user.
Mystery shopping is another great option to make money on Jobs2shop. You will be matched with a step-by-step assignment to visit major retailers, hotels, restaurants and other nearby establishments to purchase a specific product or to evaluate the services you receive as a customer. You will be reimbursed for parking, food or other retail purchases that comes with the assignment. Some tasks pay as little as $15 to take a photo of a gym or up to $100 or more for a retail or fine dining assignment. Jobs2shop also have a referral program and you will get $5 for every friend that joins and a $0.10 credit to read emails, along with generous cash back, prizes for playing games and winning contests.
Cvs.opinioninsight.com- CVS Pharmacy has their own panel in which they solicit customers input through online surveys. CVS pharmacy sends questionnaires to customers and pays them in Extrabucks rewards that can be used for discounts in stores. Information and opinions collected are used to improve the products and services they provide.
If you are a CVS shopper, this is a great opportunity to provide feedback on your experience visiting your CVS pharmacy stores and using their services. For instance, you can complain about the poor or excellent service you receive, a disorganized store or lack of assistance. All of your opinions and thoughts are taken into consideration and CVS aims to achieve a high level of customer satisfaction.
CVS pharmacy surveys typically take about 10-15 minutes to complete, which includes questions about yourself and products of interest as well as services you would like to receive. Rewards will directly be transferred to your Extracare card and you can be rewarded with $5-$15 Extrabucks that can be used at any for products at any store.
MedicalAdvisoryBoard.com- The Medical Advisory board is a site for healthcare professionals to express their opinions to change as well as improve and change the future of healthcare. Your opinions will help to make important healthcare decisions that can influence patient care, your salary and sick day.
The Medical Advisory Board is a place to share your recommendations, advice, and knowledge to make a difference in the medical world. There are no surveys posted on this website. Instead, the information will be emailed to you with a web address to complete.
Signing up is free and simple, you will have to complete a short screener to help determine your expertise and job responsibilities. You will receive between 700-1000 for each completed survey and points can be cash out at a minimum account balance at 2,500 points for cash via PayPal, check or donations to charity.
Sbkcenter.com- Small Business Knowledge Center (SBK) is a marketing research company that works with thousands of panelists, such as consumers, business owners, financial advisors and producers who are paid for their participation in continuous studies.
As a member at SBK, you will get paid for forwarding your junk emails or direct mails to them. They use this for research purposes. In other words, they basically buy all of your junk emails, including credit cards, travel, loans, or insurance. You may also send physical mails with a postal-paid envelope from SBKC once per week. There are no limits on how many mails you can send and for every 2,000 points, a $20 Visa gift will be sent to you.
Join.2020panel.com- An online qualitative research company that has been in operation since 1986. This website conducts paid online surveys, as well as focus groups in online chats, web meetings, discussions or in-person studies for residents in TN, NC, FL. You can earn rewards for taking online surveys with a cash value of $1-$10.
If you qualify for a study, you are paid anywhere from $50-$350. Payments are made via PayPal, gifts or prepaid visa card. There is a minimum of $5 (500 points) to request a payment.
NiceQuest.com- An invite-only survey panel to earn physical gifts in exchange for giving your opinions. The offers are sent to your inbox and for each completed survey, you will receive Shells (NiceQuest currency). You can redeem these for hundreds of gift items including electronics, roller skates, toasters, gourmet products, e-gift cards and more.
Related Content From Needhelppayingbills.com