Assistance programs Gaston County and Gastonia.
Find churches, charities, and government agencies that offer financial help or free stuff to low income families in Gastonia and Gaston County NC. Learn where to get grant money to help with rent or security deposits, money to pay utilities, or get free food or medical care and social services. Get financial help near you in Gaston County NC.
Whether it is a grant, free gasoline vouchers or clothes, or hardship money, or some form of assistance may be offered to income qualified applicants in Gaston County. A focus is on single moms, seniors or disabled people as well as veterans. The financial assistance, as well as free stuff, can help solve a crisis or assist with stabilizing a family that lives in Gastonia or the county.
Find help with rent, debts, utility bills, and free stuff in Gaston County
The Gaston Community Action provides residents of Gastonia and surrounding communities with a variety of financial assistance programs as well as other resources. Some of the the help they provide includes :
Community Services Block

Grant, which is targeted to making both low and middle income families residents self-sufficient. The program can provide short term help with paying rent, employment searches and job training as well as housing assistance. There is also information on debt assistance programs, transportation services, clothes, as well as even free items for school, including free backpacks or school supplies.


Weatherization Program

. Gaston Community Action will work directly with local homeowners to install free energy saving improvements in their homes, such as additional installation, caulking, replacing appliances, and more. While the program is funded by the federal government, the community action group does the actual installations. These improvements can help people save hundreds of dollars per year on their energy bills.


Case management from Total Family Achievement

- Clients can get help in accessing credit counseling, job training, employment resources and personal growth. This includes varous sources of funds, there may also be free money.


Staff from the GCA centers want clients to exit poverty

. They can also offer referrals to resources such as food pantries or Emergency Solution Grant from the federal government, which can help with paying security deposits and related expenses.
Job and income

- Anyone in the county can learn about how to increase their income, education, and make money. Community Action in Gaston County assists with that need as well. There are ideas of making free money from cell phone apps, the gig economy, and other resources.
Call the agency at (704) 861-2283. The main address is 223 N Morris St, Gastonia, NC 28052. More on Gaston Community Action assistance programs.
Bessemer City Area Crisis Center, which can be reached at 704-629-2147, offers various forms of help as well as assistance to the needy in the Bessemer City area. They accomplish this goal by providing free clothing, food or other stuff. There will be limited immediate financial assistance for paying utilities, medical bills, or medicine.
Get access to life maintenance needs, free groceries, senior food program, housing and rent help, and information and referral to other government agencies and programs. For example, learn about state government mortgage programs, including from North Carolina.
Charity home repair programs help the vulnerable, including seniors or disabled. There are volunteers that work with charities (or churches) to help fix a home or do maintenance type work, such as lawns or yard work as well as other free repairs. More on charity home repair volunteers near you.
Another local non-profit agency to turn to is Cherryville Area Ministries and Thrift Shop. This charity organization offers help to those in need who live in the Cherryville North Carolina area. Eligible families can receive free clothing and financial assistance for paying rent, utilities, medicine and health care debts, and food. The agency also operates a thrift shop. Transportation for senior citizens is also provided.
This non-profit runs

several assistance programs

. The programs can help with numerous items, and they will range from offering assistance to clients with paying for rent, electricity, car gas, prescription medicine costs, heating oil and fuel, kerosene and gas bill. Also provides vouchers for providing free clothing, groceries and food.
There are some criteria that need to be met, including the applicant must have a cut off notice or late payment notice, eviction notices are required. The agency also offers layoff assistance and help for people who lost their jobs. Thrift Store is also run. Call 704-435-3816, or the address is 212 N Mountain St, Cherryville, NC 28021..
Dallas Christian Ministry, whose phone number is 704-922-1236, is another non-profit. Apply at this organization to get help to the needy who live in the Dallas area. They do this by providing free clothing, small appliances or furniture vouchers. There is also assistance for paying such expenses as utilities, medicine and by offering free food and groceries. Location is 305 E Trade St, Dallas, NC 28034.
Another Gaston County option is Mount Holly Community Relief Organization. Provides emergency assistance and cash grants for paying rent, heating and utility bills. They also offer prescription medicine, free eye glasses for kids, volunteer rides for seniors, and food in Mount Holly and surrounding areas and communities. Call (704) 827-0450.
Salvation Army Center of Hope helps people of all faiths, as funding allows. Among other services they provides cash assistance with rent, food, or energy bills. There is also information on health care, information on credit card and debt relief programs. The Gaston County Salvation Army also has details on lender and bank counseling programs such Chase assistance programs. Last, but not least, are referrals to medicine and clothing to residents of Gaston County who are in an emergency situation.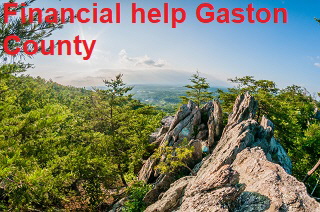 In addition to this cash help, they can also provide temporary emergency homeless shelter for families, men, and women. Those who are hungry and need a meal, they provides breakfast, lunch and dinner through the soup kitchen for anyone who is hungry, seven days per week. There are also free school supplies for students, clothes and Christmas toys for kids. They never try to turn away anyone. Dial 704-867-6145, or read more on Salvation Army Gaston County.
Serving Our Community with Kindness in Springwood (0 Woodlawn St, Belmont, NC 28012, phone - (704) 827-8780) offers financial help including free groceries and funds for utilities. there is also emergency rent help, prescription medicine, clothing to people with need. The non-profit provides layoff assistance as well.
Belmont Community Organization - This agency can help clients and families within service area boundaries of I-85, the Catawba River and Cramerton city. The non-profit agency provides free food, clothing, groceries, furniture and housewares, as well as limited financial assistance including to help low-income families with liught bills.
There can be grants from BCO that can be used for utilities, medicines, gasoline and auto fuel, kerosene and rent. In some cases, loans are provided for paying certain bills when no other options are available. Special programs include free back-to-school supplies, holiday meals and Christmas Angel Tree for gifts. Call (704) 825-4526, or find help from Belmont Community Organization.
Gaston Baptist Social Ministries – This organization provides emergency financial assistance for a number of basic needs. Some material items may be provided too. Get help with clothes, free food, utilities, prescription medications, or furniture for a home or apartment. There is also free Christmas Assistance, kitchen appliances, household items, and school supplies. Address is 1607 Rankin Lake Rd, Gastonia, North Carolina 28052, phone (704) 867-7257, or read more Gaston Baptist Social Ministries.
Cramerton Ministerial Relief Fund – The fund can provide financial assistance for utilities if someone has a cut off notice. Food may be offered too. 501 Cramer Mountain Rd., Cramerton, NC 28032, phone number (704) 824-3784
Rent help and housing programs - There are several resources available in Gaston County. Most offer either direct financial aid to pay rent or they give out referrals. Each tries to prevent homelessness and rehouse those that need it. Find everything from a grant to pay a security deposit to loans, one time rent help, attorneys to battle landlords, and much more. Continue with rental assistance in Gaston County.
Crisis Assistance Ministry is mostly a free food pantry with groceries, baby formula, meals and more. Clients range from seniors citizens to the unemployed or single moms. From time to time, some funds for bills, lot rent or maybe gas for work is offered. Location is 805 W Airline Ave, Gastonia, NC 28052. Dial (704) 867-6076.
Gaston County Social Services offers public assistance and government benefits. Besides SNAP food assistance, this department can guide low-income families through applying for government programs such as Medicaid, free Childcare Assistance, and cash from Work First Family Assistance. Or get SSI disability, hardship grants and other aid. The office is at 330 Dr M.L.K. Jr. Way, Gastonia, NC 28052. Or phone: (704) 862-7500, including for SNAP EBT cards. Or more on SNAP benefits in NC
Legal Aid of North Carolina (Gastonia) has free lawyers and pro-bono attorneys. The non-profit offers free legal services, such as to tenants in Gaston County with an eviction notice, utility disconnection advice and other aid. Call (704) 865-2357.
Free health care in Gaston area
HealthNet Gaston provides uninsured and/or low income Gaston County residents access to a medical home or regular doctor. Just a sampling of the services offered include prescription medication assistance as well as free limited specialty health care. There is also laboratory, diagnostic aid and other hospital services, and also health coaching, including for people with no insurance or money. Some services are offered at low cost or for free. Call the Gastonia County based community clinic at (704) 874-1958, or look here for North Carolina healthcare insurance for free.
Gaston Family Health Services Dental Clinic - This center, which is known as GFHS, may be able to offer family medical and dental care assistance to patients and community residents without regard to ability to pay. There is emergency teeth extractions, root canals, dentures and more for patients who do not have health or dental insurance. The clinic is at 991 W Hudson Blvd #1b, Gastonia, NC 28052, or call (704) 853-5191
Also, click here for more information on free clinics near you, as well as locations of centers in the county and surrounding region.
Resources for free food in Gaston County
The main programs are offered by food pantries and soup kitchens. The locations, such as Christian Ministries or other non-profits, will meet with the applicant and assess their needs. Based on the results, a box of free food may be offered.
The hours or each pantry will vary. Some are only open a couple days per week. Also, the contents of the bag of food will also change throughout the year, based on donations and funding levels. However, the emergency food pantries in Gaston County are almost always a great resource. There are dozens of other sites to apply at as well. Find a free food pantry in Gaston County.
Debt help, mortgage relief and foreclosure prevention Gaston County
American Consumer Credit Counseling helps with debts, mortgages, loans and more. There are non-profits for free credit counseling, debt reduction, or foreclosure assistance. There is information on paying car or truck loans, credit card relief, and free credit repair for low-income families in Gaston County. Between the assistance programs offered to low to moderate income families, they can provide clients with may resources.
Credit card help is a focus

. Anyone in debt can try a credit card hardship program, and homeowners in Gaston, or those looking to by, can also get assistance.
Clients can learn about and enter into debt management plans and get help with paying credit card bills. In addition, qualified individuals can use a pay reduction plan to relieve calls from creditors, and learn about their rights when it comes to debt reduction. The non-profit agency is approved for pre- and post-bankruptcy services. Foreclosure and reverse mortgage counseling is also available when needed. There are many free credit counseling agencies that help with budgeting, debt reduction, and offer other services. Dial ACC credit counseling at (800) 769-3571.
Related Content From Needhelppayingbills.com