Free prescription glasses and eye exams near you.
Find non-profits, clinics and optometrists that provide free prescription eyeglasses, lenses or eye exams near you. These organizations focus their services on the low income, working poor, unemployed, the elderly, and people with limited or no health insurance. Free or cheap eye-care services are for both adult and children Read below how to get free exams near you as well as glasses, contact lenses, and other vision care.
There are several organizations that give assistance. Free eye exams can be provided by local clinics clear you, vision centers or charities or non-profits. There are also a number of organizations that give out prescription glasses, bi-focals, readers and other eyewear. The assistance programs are for low income households, single mothers, or people that lack proper health insurance or proper coverage on their policy. A few of the charities and financial assistance programs that give out free or affordable (or that pay for) eye exams or glasses are as follow.
The first non-profit agency is

New Eyes for the Needy

, and this group will provide free prescription glasses.
The second,

VISION USA

, can provide free vision care, eye exams, and glasses for both near or far-sighted people in certain cases.

EyeCare America

is part of the American Academy of Ophthalmology and they have many free vision centers across the country.

Lions Clubs

is other non-profit, and they can distribute items including vouchers for hearing aids, affordable testing and eyeglasses.

Sight for Students

, which focuses it services on low income and uninsured children as well as students that need affordable or free eye-care.

Community clinics

near you may also offer free eye exams, and their will be care for senior citizens, adults, children, and the uninsured among others.
Glasses from New Eyes for the Needy
Low income, the working poor, and indigent individuals may be able to receive free eyeglasses from this national non-profit organization. They accomplish this goal by administering a voucher program and they also partner with various charities as well as local social service organizations near you. Many of the New Eyes for the Needy application sites are in local cities or counties.
New Eyes for the Needy can provide prescription eyeglasses as well as contact lenses in some cases. The program is available for the low income and indigent people across the country through a voucher program. Individuals will need to apply for assistance. Children, the elderly, and working poor are just some of the people who can receive help.
Applicants will need to be in financial need and also have had a recent eye exam. In addition the applicant can't have any other other resources or assistance programs available to them to pay for the glasses. For example, they can't have any other options or programs at their disposal, which include but are not limited to state or federal government health care programs. In addition, they can't be able to receive assistance from local charitable or non-profit organizations.
If you apply and meet the programs criteria, you may receive an eyeglass voucher through a local charity or social service agency in your local community. The non-profit also works with schools, and therefore a school nurse may be able to provide the voucher from New Eyes for the Needy.
After applying for assistance and being provided with a voucher, clients will then need to redeem it. They will be able to present a New Eyes eyeglass voucher to any one of a number of participating local eye doctors, retailers or optical dispensers. These locations will then proceed with fitting the client with the proper prescription eyeglasses that will be free of charge to the patients. Some of these local businesses may even provide the applicant with contact lenses if there is a need for them over eyeglasses. The dispenser or doctor will then receive reimbursement directly from New Eyes.
To find a social services agency near you to apply at for free prescription glasses in your area, the New Eyes for the Needy application process can be started at www.new-eyes.org.
Free eye exams, vision care, and eyeglasses from VISION USA
If a patient has no other programs available to them, then VISION USA may be able to help. This non-profit organization provides exams, vision and eye care, and may even occasionally have glasses for individuals who do not have health insurance. This agency will also only help people who are not eligible for any state or federal government assistance programs.
VISION USA is a non-profit organization that is made up of thousands of doctors of optometry who donate their time, services, and medical care to the low income, unemployed, and uninsured families and individuals. It is a volunteer based organization that relies on these medical professionals.
You will need to apply for help. If after applying, if you are found to be qualified for assistance you may be eligible to receive services from a local eye doctor. A referral will be given to a participating provider.
Patients will provided the information on and partnered with one of the many volunteer doctor of optometry who are located around the nation and in your local community. They will provide the patient with a free, high quality, comprehensive eye exam at no charge to the individual. While currently a contact lens exam and / or contacts are not available through the VISION USA programs, free eyewear may be provided at no cost to the client or for a small fee/donation in some states under certain conditions and situations.
To apply for a free eye exam or glasses, contact VISION USA for eyecare resources or call them at (800) 365 -2219.
Sight for Students
Low income and children who are not covered by health insurance may be able to get a free eye exam and glasses from the charity organization Sight for Students. This is focused on the youth of our nation. Over 50,000 children receive some form of assistance (glasses, contacts, examinations, tests, etc.) every year from an agency near them.
This charity program provides its services across the nation in partnership with numerous local community partners, doctors, schools, and social services agencies that all work together to identify children in need of eye care of glasses. Qualified students or children may be eligible to to receive a free comprehensive exam, glasses and/or corrective lenses if through the non-profit Sight for Students organization.
Dial 1-888-290-4964 to contact Sight for Students or to find a participating optometrist or doctor in your area that can provide free eye exams to your child.
Information from EyeCare America
This organization, does not provide eye glasses, however they do offer medical eye exams from optometrists which are of course critical to overall vision care. They operate as a national public service program of the American Academy of Ophthalmology and are involved in offering both information and referrals. They partner with hundreds of local and national organizations as well as non-profits across the nation.
Together these various groups may be able to offer eye care programs to the low income, working poor, and those who have no other options. This may include people who are on government assistance or that have health insurance that does not provide vision care.
EyeCare America provides both medical eye exams and additional ongoing vision care for up to one year. The terms and conditions may change, but the care is provided to the patient with no out-of-pocket cost through volunteer ophthalmologists (EyeMDs). In order to determine eligibility for resources, including EyeCare America's Seniors program (which is for individuals that are 65 years of age or older), or qualifications for the Glaucoma program, visit www.aao.org/eyecare-america.
National Eye Care Project
This non-profit organization, which can be reached at 1-800-222-3937, runs a program (that is available nationwide) that will refer patients to an ophthalmologist or eye doctor near you. There are many cheap or free vision and testing centers that low-income families can use. Or get referrals to free prescription glasses programs.
The locations will, at no cost to you, provide a free eye exam. In addition to the initial tests and exams, will also offer up to one year of free follow-up care for any condition you are diagnosed with at the exam. They are also aware of programs that can offer free contact lenses, prescription glasses, and other eye care products that you may need.
InfantSEE
This is a public benefit program. It targets newborn babies and infants under the age of 12 months. The AOA Foundation coordinates free eye exams and testing for the child, and a number of Optometrists volunteer their time to perform these checks.
If it is determined that the infant needs further ongoing eye care, or even corrective surgery, this can be arranged as well. Many volunteer or pro-bono optician and vision centers offer these exams, and even surgery, for free. Email infantsee@aoa.org for information or referrals.
Vision to Learn provides free eye glass frames and clinics
Vision To Learn is a non-profit that operates in almost 20 states across the US, including but not limited too California, Delaware, Georgia, Hawaii, Iowa, Louisiana, Maryland, Michigan, Mississippi, New Jersey, North Carolina, Pennsylvania, Virginia. More states are always being added. They provide free glasses and eye care to adults or kids. There are also workshops offered to students in partnerships with local schools, vision centers and clinics.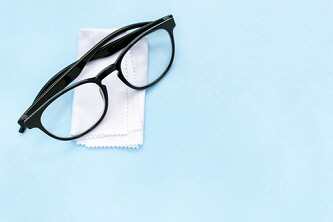 A mobile clinic is in place that visits students. Vision screenings are done along with the health departments, optometrists and/or nurses or other medical staff that the school has on site. Then, based on need, free eye frames are given. There are also classes done on caring for the free glasses, including tips on how to clean them. Some replacements may be passed out too. The address is 11611 San Vicente Boulevard, Suite 500, Los Angeles, CA 90049. Main number is (800) 485-9196. Or find more details here.
Free hearing aids or prescription glasses from Lions Clubs
Centers are located across the United States and the world, and hundreds of thousands of people volunteer their time as well as services to the charity. The organization deals with a number of medical and social issues, with vision and glasses being just one of them. People with no health insurance or on Medicaid, as well as adults, infants, and kids can all get eye care for free or affordable rates.
The resources are extensive. They include offering items such as free eye glasses, hearing aids, and similar support to the less fortunate. Referrals are also provide to partner organizations that may be near you. Many of the prescription glass programs are run from their network of Lions Eyeglass Recycling Centers (LERCs). One of their primary goals is to help reduce or reverse blindness and help the hearing impaired. Read more on the numerous Lions Clubs and the free eyeglass programs they administer.
Free eye exams from community clinics near you
There are thousands of clinics across the United States. They provide free or low cost healthcare to the low income, uninsured, immigrants, and needy. Some of them will either have optometrists or other doctores on site that do eye exams or vision tests. Other will employee volunteers who do this.
Free or low-cost medical clinics also try to provide free glasses, contact lenses, or eye care products, such as wipes or saline, to struggling families or seniors as well. Regardless, they can be an option for a low to moderate income family. Find details on free community clinics eye exam programs.
Glasses and eye care for senior citizens
Low income senior citizens and their spouses can receive free exams for common diseases, such as cataracts as well as diabetes. Based on the results of those tests, doctors will give them an appointment for surgery and follow up exams. If needed, free prescription glasses as well as other vision enhancing equipment. Read more about the Senior EyeCare Program.
Knights Templar Eye Foundation is another non-profit, with a focus on elderly people but others can get help. The organization administers a health care assistance program that provides the uninsured with grants for eye surgery and check ups. Phone 214-888-0220.
Many older adults over the age of 50 need help in dealing with a cataract. This form of eye care can be expensive to deal with. A number of non-profits and other agencies near you provide either free corrective prescription glasses or they will even pay for some of the cataract surgery. Applicants need to be low income and also not have the proper health insurance available to them. Learn more on financial assistance for cataracts.
State vision care resources for low-income or uninsured families
Many families do not have full health insurance coverage for their prescription glasses or their policy will not pay for their eye exams. This makes it even more difficult for individuals to acquire what they need. If your current insurance policy does not cover the cost of your glasses, or if you are uninsured, then be sure to explore programs that are available in your state.
Additional free or cheap vision center programs or optometrists
There are many other state run programs as well as charities that focus on providing free eye exams near you as well as providing prescription glasses or contact lenses. They may be government funded or offered by non-profit organizations. Low-income or uninsured households, seniors, adults and people of any age can get cheap or free eye-care/
Assistance is offered throughout this site. Click here for details on uninsured medical care. Needhelppayingbills.com also has many medical and health care providers we partner with on eyeglass and other programs, and that information is also on our site
Related Content From Needhelppayingbills.com