How to save money on food, groceries, and meals.
While groceries are expensive, there are ways to save money on food for you and/or your household. Combine those savings with charitable resources and it can increase the likelihood of your family getting the food and groceries they need, even if you live on a tight budget. Below you will find a number of money saving tips when food shopping or buying ingredients for a recipe.
Manny families struggle to pay for groceries and eat healthy each month.. As about 20% of the population, including kids, is "food insecure", meaning they are uncertain where their next meal is coming from. There are ways to quickly and easily save money each month when shopping for groceries.
Learn how coupons can save you money on both fresh and health groceries. There are tips on saving money if you go to work everyday and ideas for saving money of meals for kids as well as senior citizens. There are even some suggestions for affordable yet healthy recipes or free gluten free meals. Whether you are considered low income, or doing "well" and just want to save a few dollars on your food expenses, the suggestions below will help you meet that goal.
Save on food while shopping in the store
Coupons will save money on food, both websites and apps, can be used to save money on any grocery shopping. Whether you shop online or in a grocery store, it is possible to save money on groceries, cleaning supplies, fruits or vegetables, meat, and really on food (or any household items) you may need for your family. Locate places to get free coupons.
When shopping for grocery items, whether food, paper products, beverages, soap, or really anything, Unit Pricing is arguably the best way to determine you are getting the best value for your money. The approach allows you to compare prices across brands, packaging sizes, or manufacturers. Reviewing the product label, or doing a simple-quick calculation, will save you a lot of money over time on food and other goods. Find how unit pricing saves money on shopping.
It is possible to save money on your monthly grocery shopping costs. Millions of families (and their children) are "food insecure". It can be difficult for single moms, people living on a fixed income, and the low income to afford the food they need for themselves and their families. There are many ways to save 10, 20, 30, even 50% on your bills. Find a list of tips and tricks for saving on grocery shopping.
Be mindful of and the lookout for shrinkflation. This is when food manufacturers, companies that make household products, and big business either (1) reduce the quantity of items in a package or cut back on size, but they keep the price the same. For example, you may still pay the same amount for say for bag of potato chips (so no price increase), but that bag is now one once smaller. It is a form of price increase that shoppers end up paying. Learn more on shrinkflation and find examples.
Cooking Matters is a free national program that (1) helps families learn how to cook healthy, nutritious meals as well as (2) save money on healthy food they buy in stores. There are workshops in which volunteers as well as well trained professionals bring families to grocery stores and give tips on how to save money by using unit pricing, coupons, and other tips. There are also free cooking and meal preparation classes with well trained chefs. Find more details on Cooking Matters.
Look for inexpensive, cheap groceries or programs. There are various discount services out there to saver money on monthly food costs, such as online bulk food boxes, local non-profit farm cooperatives include Community-Supported Agriculture programs, faith based member clubs and others. While the savings will vary, in general these services will help families save as much as 50% on their monthly food budgets while still eating fresh, healthy food. Learn where to buy cheap groceries near you.
Cut back on food waste to be more efficient grocery shopping
Studies show that brown bagging your meal when you go to work can save several dollars per day, or $1000 to $1500 or more per year. Not only can it save you money, but it also tends to be much healthier. Find details on brown bagging meals.
The meal subscription box concept has become more popular over the years? But does it make sense for your budget? Should a low income family (or really anyone who wants to save money) use one of these services. Find the pros and cons on meal subscription boxes for low income families or anyone looking for affordable options.
Families, including the low income, single moms and people in poverty or who may be struggling, may think it is impossible to eat healthy on a limited budget. There are ways you can save money on healthy food. In addition, making a few changes to your diet will also allow you, your family or your kids to benefit from healthy, affordable meals. Find how to save money on food for affordable meals.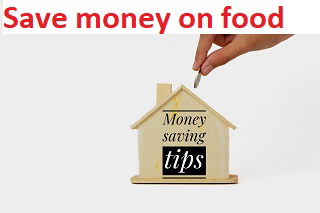 Many people are pressed for time. They often think there is no alternative to eating out, but that expense can be costly. Restaurants, take out, delivery costs all add up quickly. Find some alternatives to eating out, as you can save money, eat healthy, and be quick at home too. Read more on how much eating out costs and other options.
Cooking meals at home tends to be healthier (and more affordable) than eating out. That being said, there are still things you can do to save money, ranging from coupons to using leftovers, preparing larger casseroles and much more. Find several steps to take to save money on home cooked meals.
Get tips, recipes and meals from healthy food and cooking blogs. There are a number of bloggers out there who provide free recipes on how a family, individual, student or single mom can cook a meal while also be smart with their money. Many of the cooking blogs will help people prepare a meal for under $5 or at most $10. Find details on healthy cooking food blogs.
Short term, emergency needs can sometimes be filled using the free supplemental items at a food pantry. Low income families can of course use public assistance (WIC, food stamps, etc.) to save on the cost of their monthly groceries. However there are times when really anyone may need some support, and they can save money by using a pantry. Read more on free assistance from food pantries.
Cut back, or maybe eliminate, the food that is throw out or wasted in your home. The USDA estimates that the average home wasted 20 to 30% of their food. That really means your grocery bill is 20 to 30% too high. Cutting back on that waste can save you a lot of money. Find how to reduce wasted food to save money.
Related Content From Needhelppayingbills.com