Eviction and homeless prevention programs Virginia.
Agencies in Virginia provide financial help to pay housing costs, such as rent, as well as other services in an effort to prevent homelessness. Tenants facing eviction will get help as well as homeless people can apply for rapid rehousing. Non-profits and the government assist as well low income and struggling families as possible, and find how to get help near you stopping an eviction and rehousing in VA.
The non-profit organizations listed below partner with the federal government as well as Department of Housing and Community Development. There is security deposit help for rehousing, free tenants lawyers, and emergency financial assistance to low-income tenants. The goal is to assist as many low income and families, tenants, and homeowners as possible.
Participants, including single moms or veterans in Virginia, can receive everything from emergency cash grants to referrals and legal support. As expanded upon below, there are several components of the state's Homeless Prevention Program.
Emergency financial help to stop evictions in VA
The goal of the non-profit and government agencies that participate in HPP is to stabilize the family and offer short term, emergency financial assistance to pay for their costs while that occurs. It is often combined with applications to government benefits and referrals to other local resources. The program can help both tenants and homeowners in the state. Any financial support will need to be utilized as a last resort by the resident.
Tenants can get help

. There may be grants issued to pay for back rent, overdue utility bills, or other expenses. Counselors work with the client to try to keep them housed.
The

homeless may qualify for rehousing

. This will be funds to pay a portion of their moving costs or a security deposit. In some cases, and application fee may be covered too. These expenses must be reasonable, including the price of a truck rental.

Homeowners may qualify for very limited mortgage payment

assistance in some cases. While the intent is to prevent a foreclosure, this is not always available though due to funding levels. There are also several other resources that offer mortgage assistance.
All funds will be paid directly to the participant's landlord, creditor or mortgage lender.
While the organizations in Virginia will try to provide cash assistance to the client, in some cases a loan may be issued for certain bills or rent payments. This is slightly more likely if and when the resources available are depleted. Any type of aid paid out is needs based, which means it will only be enough to stop the eviction from occurring. So the loan or other firm of support issued is intended to stabilize the situation.
Other homeless prevention assistance in VA is offered as well. This will mostly involve services such as free legal aid or representation. This can help a tenant, or a homeowner, understand their rights. Some pro-bono law firms in Virginia also offer free counseling or landlord / tenant mediation services. If more assistance is needed, the applicant must also be working with a HUD certified housing counselor in order to obtain a modification to their loan. The free mediation and legal services can often help people stay in their homes and can be an effective tool for preventing homelessness.
Virginia rehousing programs
The rapid rehousing services in Virginia will only be offered for apartments or homes that are considered rent reasonable by HUD. So the HPP - Homeless Prevention Program will not help with an overpriced home. If qualified, there may be assistance to pay for the application fee, security deposit on the new apartment, and/or first month's rent. In some cases, a deposit or connection fee for the electric service will be paid out too.
Shared housing is an option too. This will be an option for seniors and people looking to afford a place to live, as it is a form of caregiver for low priced or free rent. This is formally known as Homesharing and it is available in VA and nationwide, and read more on Homesharing homes to live in.
Case management is available for all participants. In fact, it is often required in most cases. The focus is on ensuring a future eviction doesn't occur and ending the cycle of homelessness. Counseling, job training, credit repair, and referrals to low income, permanent housing is offered.
Resources for eviction help as well as rehousing
Several counties also partner with local non-profits to offer assistance. Or the local Department of Human Services office may provide cash grants for security deposits, legal aid, and other support. This aid is in addition to these agencies listed. Find counties immediately below, or scroll down for more information.
Virginia organizations that offer homeless and prevention programs
The non-profits listed below offer homeless prevention and rehousing in certain counties. Tenants, homeless people and others can apply at an agency near them.
Accomack-Northampton Regional Housing Authority
Main address is 23372 Front Street, Accomack, VA 23301. Telephone - (757) 787-2800
The non-profit supports Accomack and Northampton Counties.
Alexandria Department of Human Services Office of Community Services
2525 Mt. Vernon Avenue, Alexandria, Virginia 22301. Call (703) 746-5700 or 703-746-5912
This center helps residents in the City of Alexandria.
Appalachian Community Action & Development Agency
Location is 190 Beech Street, Gate City, Virginia 24251. Call 276-386-6441
Areas Served: City of Norton and the Counties of Wise, Scott, Lee and Tazewell
Arlington County Government
2100 Washington Boulevard, Arlington, VA 22204. Dial (703)228-1350
Supported - City of Norton and the Counties of Wise, Scott, Lee and Tazewell.
Commonwealth Catholic Charities
1662 Ingram Rd, Charleston, SC 29407. Phone (843) 531-5570
Families in City of Richmond and the Counties of Charles City, New Kent, Chesterfield, Goochland, Hanover, Henrico and Powhatan can call on this agency.
Hampton Department of Social Services
Main address is 1320 LaSalle Ave, Hampton, Va. 23670. Call (757) 727-1996 or 757-727-1907
Help is offered in the Cities of Hampton, Williamsburg, Newport News and Poquoson and the Counties of York and James City.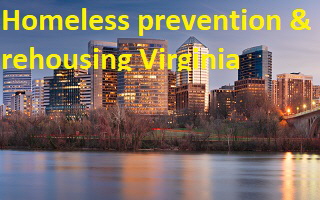 HOPE, Inc
Mailing address - 680 W Main St, Wytheville, VA 24382. Call (276) 228-6280
Cities and towns served - City of Galax. Counties of Bland, Carroll, Grayson, Smyth and Wythe.
The Improvement Association
1750 E Atlantic St, Emporia, VA 23847. Main Phone: (434) 634-2490 or Dial (434) 336-9805
The Cities of Emporia Colonial Heights, Petersburg and Franklin and the counties of Prince George, Greensville, Surry, Sussex, Isle of Wight and Southampton
Loudoun County - Department of Family Services
102 Heritage Way, NE, Suite 103, Leesburg, Virginia 20176. For information, dial 703-777-0353
Lynchburg Community Action Group, Inc.
Main address is 926 Commerce Street, Lynchburg, Va. 24504. Call the center at 434-846-2778
Counties and town assisted - Cities of Bedford and Lynchburg and Counties of Amherst, Appomattox, Bedford and Campbell.
Mercy House
305 N. High Street, Harrisonburg, VA 22802. Call the agency at 540-432-1812
City of Harrisonburg and Rockingham County.
New River Community Action
1093 E Main St, Radford, VA 24141. Main phone number is 540-633-5133
City of Radford and Counties of Floyd, Giles, Montgomery and Pulaski
Northern Virginia Family Service (Fairfax)
Main address is 10455 White Granite Drive, Oakton, Virginia 22124. Dial the Community Services Planning Line at 703-222-0880 or (571) 748-2500
Covers - Counties of Fairfax and Falls Church.
Northern Virginia Family Service (Prince William County)
10056 Dean Drive, Manassas City, Virginia 20110. Call 571) 748-2500
Area Served: Cities of Manassas and Manassas Park and Prince William County
People, Inc. of Southwest Virginia
1173 West Main Street, Abington, VA 24210. Main phone number is (276) 619-2283 or (276) 623-9000
Cities of Bristol, and the Counties of Buchanan, Dickenson, Russell, and Washington.
The Planning Council
Main address is 2551 Eltham Ave Suite I, Norfolk, VA 23513. Main Phone: (757) 622-9268 or Call the center at 757-622-9268
Cities of Suffolk, Portsmouth, Norfolk, Chesapeake, Franklin and Virginia Beach and the Counties of Isle of Wight and Southampton.
Quin Rivers, Inc. (DBA Thrive Virginia) - Quin Rivers Agency for Community Action
7911 Courthouse Cir, New Kent, VA 23124. Call (804) 966-8720
Covers the City of Fredericksburg, Counties of Caroline, Essex, King George, King William, Gloucester, King and Queen, Lancaster, Northumberland, Richmond, Stafford, Middlesex, Mathews, Westmoreland, and Spotsylvania.
Rappahannock-Rapidan Regional Commission
420 Southridge Pkwy, Culpeper, Va. 22701. Telephone - 540-825-7434 or (540) 829-7450
Areas Served: Counties of Culpepper, Fauquier, Madison, Orange, Rappahannock.
STEP, Inc
200 Dent St., Rocky Mount, VA 24151. Call 540-483-5142
The non-profit supports the Cities of Martinsville and Danville, and Counties of Henry, Pittsylvania, Patrick and Franklin.
The Salvation Army – Charlottesville
207 Ridge St, Charlottesville, VA 22902. Call the center at (434) 295-4058
Homeless prevention is offered for the City of Charlottesville and Counties of Albemarle, Fluvanna, Greene, Louisa and Nelson.
The Salvation Army – Winchester
Address is 300 Fort Collier Road, Winchester, Va. 22603. Telephone: 540-662-4777
Areas Served: City of Winchester and Counties of Clarke, Frederick, Page, Shenandoah and Warren.
Tri-County County Community Action Agency
1176 Huell Matthews Highway, South Boston, Va. 24592. Telephone - 434-575-7916
Supports the area of City of South Boston, Counties of Brunswick, Charlotte, Halifax and Mecklenburg. Information on emergency rent, low income housing, and eviction support is offered.
Total Action for Progress
302 2nd Street, S.W, Roanoke, VA 24011. Telephone - 540-283-4848 or (540) 777-4673
The non-profit can help Roanoke City and Cities of Buena Vista, Clifton Forge, Covington and the Counties of Alleghany, Bath, Botetourt, Craig and Rockbridge.
Waynesboro Redevelopment Housing Authority
1001 Hopeman Pkwy, Waynesboro, VA 22980. Call 540-946-9230
Counties supported are Augusta and Highland and Cities of Staunton and Waynesboro.
Related Content From Needhelppayingbills.com