Financial assistance programs Hawaii.
Find how to get immediate financial help in all cities and counties of Hawaii listed below, including Honolulu. Get help with housing payments, including rent or a mortgage. Or get free medical care, free grant money to pay utility bills, free food or vouchers for groceries. Apply at charities or government agencies and locate financial assistance near you in Hawaii.
Organizations help low-income families, seniors and disabled people in HI. In addition to the emergency financial help to pay bills, many places also give out free stuff. People can get free clothes, furniture for a home or apartment, or vouchers to pay for daycare. Another focus is on helping families get affordable housing in Hawaii.
Grants to help pay electric bills, housing or free stuff in HI for low-income families
General Assistance is Hawaii is limited to adults age 8 to 64 who have a temporary disability. It is a government cash assistance program for low-income families and the money can help pay for food, housing, utility bills and other basic needs. The applicant needs to meet income levels and/or be a health/nutrition risk. This is usually offered in partnership with Temporary Assistance for Needy Families (TANF), SNAP Food Stamps, or Medicaid. Call 1-888-820-6425
Cash Assistance and Public assistance - State of Hawaii and federal government programs can provide lower income families with various services. Sign up for programs that offer health care, cash grants, food, free child care, job training, electric bill or rental assistance and more. More public assistance in Hawaii.
Employment programs and free emergency government grants from community action. They offer financial help with bills and long term support. Numerous resources are administered by community action agency in Hawaii. The centers will help people gain stability through education and job training while also potentially offering short term financial assistance from programs such as LIHEAP, ESG for rent or Head Start. Learn more on Hawaii community action assistance programs.
Free food pantries and distribution centers - Families, or single people across Hawaii can turn to a food bank for groceries, canned goods, personal hygiene items and other supplies. The centers can provide assistance in an emergency as well as information on longer term food programs. Locate a food bank in HI.
Hawaii Temporary Financial Assistance program, or TANF, is for very low income households with kids (including single mothers), pregnant women or people living in poverty. It can provide not only free cash or basic needs, such as housing, rent and food, but also offers parents with work opportunities, job preparation, training and other support services. Jobs may be offered by the First-to-Work (FTW) program. The application number is 808-643-1643
Hawaii low income energy bill assistance program provide free grants to pay electric, light, and utility bills. There is a focus on senior citizens and the disabled. LIHEAP offers immediate and long term financial help. Funds can pay regular, ongoing energy bills, or if you are faced with a disconnection then a crisis component of the Low Income Home Energy Assistance Program may help with electric bills is an emergency. Call (808) 731-7009, (808) 488-6834 or (808) 249-2970. Or look here for other electric bill assistance programs in HI.
Low-income rental assistance is offered in Hawaii. There are charity as well as non-profit programs, funds from the government and other agencies that help pay back rent, security deposits, or moving costs. The goal is to help stop evictions. Locate charities that help pay rent arrears.
Hawaii Supplemental Nutrition Assistance Program (SNAP)- Food may be provided to low income families, people with disabilities, qualified seniors, and people on public assistance from this benefit program. The SNAP program provides EBT cards of vouchers to clients, who can then use them to purchase food or groceries at their local grocery store or retailer. Call 1-855-643-1643.
WIC provides free food, formula and Nutrition Education. This is for pregnant women or low income families with children up to five years of age is WIC as well as newborns in Hawaii. This can provide perishable food, meals, free infant formula and other support. Call (808) 983-8531 or (808) 622-6458, or look here for low income free infant formula programs.
Head Start Program help kids from low-income families. Head Start, and Early Head start in HI, is an early education service. It offer children with health and dental care, social services, and nutritional support. It is often provided after a child goes through Early Head Start. Parents may also benefit by receiving job finding skills and case management. Call 808-847-2400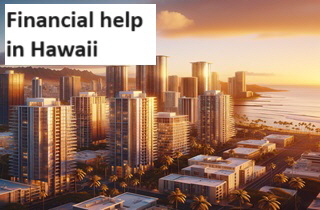 Hawaii free medical care, dental services, and RX
Hawaii QUEST, and other government insurance programs, address health and dental needs. Qualified residents can receive health care coverage for medical and dental expenses from the low income Hawaii QUEST programs (Medicaid) and CHIP. Free ow low cost dental, eye exams, medications, check-ups, mental health services and more is offered. Call 800-316-8005
Children with Special Health Needs Program - Assistance from the government is offered for children who have chronic or long-term health conditions that requires specialized medical care. This can be a disability, serious medical condition, cancer or something else. Call 808-733-9055
Program for All-Inclusive Care for the Elderly (PACE) help seniors live independently in Hawaii. The program provides long term and comprehensive health care to seniors in Hawaii who have multiple functional/medical needs that require in home support. There is transportation, housing, medical equipment and other financial assistance. Call 808-768-7700, or look here for how to get PACE home care.
Free or low cost medical care from clinics is available. Community health care centers in Hawaii and other facilities provide the low income and uninsured with medical and/or dental care. Some of the services are offered at no cost, and others may be provided on a sliding fee scale. Many of the health centers are also federal government qualified. Find free health clinics in HI.
Families that do not have insurance, or that have limited coverage from their policy, can receive free or low cost care from government and non-profit programs. Medications, check ups, cancer screenings, insurance plicies and medical care for children may be offered, among other services. Health care may be provided for low-income families, pregnant women, seniors, disabled, and blind. Read Hawaii uninsured programs.
Assistance in Hawaii cities and counties
Hawaii County (Hilo)
Honolulu County and city
Related Content From Needhelppayingbills.com