Rental assistance Dallas County Texas.
Get rent assistance in Dallas, including in the city and county. Low-income families will get free grant money, housing assistance, free tenant lawyers and more. Churches, charities and the government provide help with back rent to stop homelessness or money for a security deposit. Find rental assistance near you in Dallas Texas.
The immediate financial help to low-income families, single moms, seniors and the disabled can also include free motel vouchers, mobile home lot rent, funds for storage fees, section 8 vouchers as well as other housing resources. Some Dallas County agencies that give emergency rent or moving deposit assistance are non-profit organizations while others are funded by the federal government and/or the state of Texas.
Financial assistance in the form of a loan or grant may be offered to help pay rent on an apartment or home. This is generally for those families facing imminent eviction and various requirements will be in place. Applicants will also generally need to attend case management and other self-sufficiency programs in Dallas County in order to receive any short on long term rent payment help. .
There is also free legal aid to stop an eviction from a lawyer. Everyone from the low income as well as underemployed in Dallas County to Spanish speaking immigrants, senior citizens, and the disabled may qualify for either a grant or emergency rental assistance. All funds are limited, and if assistance can't be found, then locate other programs that may be able offer no-wait list apartment in Dallas or offer help with rent.
Find agencies that help pay rent in the city and county of Dallas
Dallas Section 8 rental assistance program - The local public housing authority administers it. The government voucher program was created by the Housing and Urban Development (HUD). The non-profit agency that runs the Section 8 HCV program provides rental assistance, low income no wait list apartments, and cash grants to low-income and the working poor households in Dallas County Texas. It is an income based housing that help people find a private landlord to rent a house from. The PHA is 2377 N Stemmons Fwy #700, Dallas, TX 75207. Call 214.819.1871.
Dallas County HAP as well as welfare division is based at 2377 North Stemmons Freeway. The main services are government hardship grants for paying rent for low -income families as well as section 8 HUD vouchers to help with paying rent and public housing for low income families. Homeownership programs are also available for former renters, including those with bad or no credit. Family self-sufficiency is also arranged for any resident that is facing homelessness in the county. Or look here for homes for rent by owner with no credit check.
Counselors can both help renters avoid an eviction, as well as provide free foreclosure and landlord/renter counseling or mediation.

The office is in

Dallas, Texas 75207-2710. Note the waiting list is often long, and dial (214) 819-1800 or (214) 819-1871.
Legal Aid of NW Texas has multiple offices in the region and Dallas County. They can work with tenants facing eviction, addressing housing discrimination (including for immigrants and non-English speakers), offer free landlord-tenant mediation and more. They can help the disabled, poor, and elderly (among others) apply for government grants for their bills or rent, deal with civil legal cases, and assist with section 8 applications as well. The main address is 1515 Main St, Dallas, TX 75201, however there are multiple offices. Call 855-548-8457 or 214-748-1234.
CLC Inc. supports veterans only with financial aid, including for rent and housing. The address located at 555 N Grants Ln, Fort Worth, TX 76108, but they support Dallas County too. The phone number is 817-569-9008. They work to prevent homelessness of veterans and their families, and help them apply to grants for rent, taxes, and other expenses.
Services of Hope offers a number of emergency financial assistance programs, including help for back rent, utilities, and even a mortgage. Proof of a lease and other criteria are needed. They operate from 5470 Ellsworth Ave, Dallas, TX 75206. Call (214) 310-0424.
Saint Luke Community United Methodist Church - Methodisms Breadbasket and Emergency Support helps the poor, immigrants, veterans and others from 5710 East R L Thornton Fwy, Dallas, TX 75223. Funding is limited, but dial (214) 821-2970 for information on applying for short term rent, security deposit help, or even a homeless shelter.
Salvation Army Dallas Count rent and financial help is offered. The charity has Family Services in Dallas, Garland, and other towns in the county. They offer various short term, emergency assistance programs, including for rent or utilities. Or inquire into transitional housing, a free motel voucher, deposit help, furniture or more. Find rental assistance from Dallas County Salvation Army.
West Dallas Multipurpose Center only covers the western part of the county, and certain zip codes. Dial (214) 670-6340. Get rent help, loans, furniture for a new apartments, help packing and moving, and other assistance. Housing is only one service offered. The address is 2828 Fish Trap Road, Dallas, Texas 75212.
Grand Prairie United Charities only helps low income families or single mom-dads from the city. Financial aid for bills, motel vouchers, water bill or rent help and other assistance is offered from 1417 Densman St, Grand Prairie, Texas 75051. Residents can dial (972) 262-2014.
Duncanville Outreach Ministry - Thrifty Station covers the zip codes of 75116 And 75137. Funding for rent, security deposits or a mortgage payment is limited. The charity is at 202 E Cherry St, Duncanville, TX 75116, or dial (972) 296-4986.
Mesquite Social Services offers a wide variety of financial resources and free items from 1035 Military Pkwy, Mesquite, TX 75149. A few dollars for back rent or moving costs, referrals and more may be available. Phone number is (972) 285-3000.
City of Dallas Department of Housing - This government office administers the cities rental assistance program. The agency can direct low income families and individuals to both federal and state of Texas rent assistance programs as well as other options.
However, the charity and its partner churches. may also have other social services. This can include grants for paying security deposits, information on low income apartments, and help for first months rent. They also partner with a community center in West Dallas This location is the MLK Center, and rent assistance programs are run from 2922 Martin Luther King Jr Blvd, Dallas, TX 75215. Call - (214)-670-8367 or 214-670-6341
West Dallas Multipurpose Center has a Social Services and Support Program. Free government grant money to help pay back rent, utilities for a tenant or security deposit (among other bills) is offered. The location is 2828 Fish Trap Road, Dallas, TX 75212. They also offer Housing Opportunities for Persons with AIDS (HOPWA) and Emergency Shelter Grants (ESG). Call 214-670-6530 or 214-670-7229
Community Council of Greater Dallas (formerly the ULGD Urban League of Dallas) helps people facing poverty. Counseling may be available to tenants facing eviction, and the non-profit can also refer individuals to sources of funds or grants for rent and other housing needs. Clients are low income families, single parents, minorities and other vulnerable individuals that are behind on their rent or mortgage. A main goal is to stop evictions and general homelessness in the community. Call (214) 871-5065, or More on Dallas Community Council - Urban League assistance programs.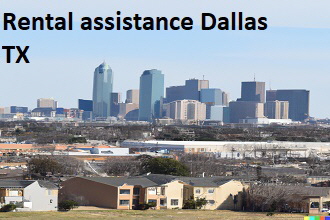 Metrocrest Services has financial help, housing programs, shelters and more. Address is 1145 N Josey Ln, Carrollton, TX 75006. Social Services and rental help are administered. Apply now. Some requests may be fulfilled by using short term loans for paying rent and other housing costs. Telephone - 972-446-2100
Garland Housing Authority
The section 8 agency for the Garland area. The HUD sponsored program is income based, and the client is charged monthly rent based on various factors which includes the number of household members, income, and more. The office is is 210 Carver Street, Garland, TX 75040. Call (972) 205-3393
CARE church - Richardson East Church of Christ
Main office - 1504 E. Campbell Rd, Richardson, Texas 75081. Dial 972-231-8231
The zip codes supported are 75243, 75042, 75254, 75240, 75044, 75080, 75081, 75082, and 75248. Emergency rent help and other assistance is available from the church. Immigrants, single parents, and the working poor can apply for grants or other housing resources.
North Dallas Shared Ministries
2875 Merrell Road, Dallas, TX 75229. Dial 214-358-8700
Call this non-profit to get more information or to learn where apply for help with paying security deposits as well as funds for emergency rental expenses. A pre-screening and application process may be in place. They may also have information on other resources, such as transitional housing and eviction prevention.
Network of Community Ministries
A stabilization program is run from 1500 International Pkwy Ste 300, Richardson, TX 75081. Phone: (972) 234-8880
Low-income families can apply for emergency rental or housing payment help, budgeting, home buying, and credit repairs. People with no credit can get access to apartments, free money for rent to stop homelessness, and other assistance from the charity.
Catholic Charities has various financial assistance programs, housing resources and more. Limited rent help is issued, there is cheap or free legal consultations in Dallas, immigrants services and more. A major focus is on single moms, women facing DV and migrants or immigrants. The charity is at 1421 W Mockingbird Ln, Dallas, TX 75247, or call (214) 520-6590.
City of Grand Prairie Department of Housing and Neighborhood Services
Homeless Prevention and Rehousing services are offered. There is help for single moms facing eviction, veterans and those in crisis who live in Grand Prairie Texas. Agency phone number - (972) 237-8040
Housing Crisis Center works with the homeless and individuals that are behind on their rent. Programs include homeless shelter, rent subsidized no wait list homes including for people with bad credit as well as transitional housing. Legal aid, advice, and referrals to grant or loan programs for emergency one time rental assistance may be available as well. The homeless can learn about rehousing, security deposits, and low income apartments. Call 214-828-4244.
Voice of Hope Ministries Inc
Charity location is 4120 Gentry Dr, Dallas, TX 75212. Main phone: (214) 631-7027
Expectant or single moms, as well as their kids, will get help. Emergency rent help[ provided today to stop evictions, affordable housing, pregnancy support and referrals. The goal; is to help new or expectant moms in Dallas keep up with housing payments, including rent or electric. Or find other details on financial help near you for single mothers.
Hope Restoration, Inc.
Address is 3907 Bertrand Ave, Dallas, TX 75210. Call (214) 421-8300
This organization will work with the low income and indigent in order to get them back on track. They can help meet many needs, including rental assistance. Clients may get information on employment programs in Dallas County as well.
City of Grand Prairie Community Development
205 W Church St, Grand Prairie, TX 75050. Telephone - (972) 237-8166
Various housing assistance programs for the community. Emergency ESG rent, home buying services or repairs, loans (including for rent or moving cost help), and more. Supports the very low income and homeless. May occasionally have grants from the federal funded emergency food and shelter program for paying costs such as a partial rent payment.
Dallas County Veterans Service Office
Location is 2377 N. Stemmons Freeway, Suite 631, Dallas, TX 75207 . Main number is 972-692-4939
Veterans and their families can get help. Grants assist with rent, mortgages, utilities, and other needs. Homeless veterans can also request rehousing. One service is known as HUD VASH, and there is also SSVF grant based aid.
Lancaster Housing Assistance Program is the social service office at 700 E Main St, Lancaster, TX 75146. They offer HUD section 8 rental homes or apartments, landlord-tenant mediation, information on hardship programs for people with no money and more. Call - (972) 275-1750. Get grants, information on free lawyers and other support.
Christian Community Action
Community action agencies are always a great resource to learn about rent and housing assistance programs. From time to time they may be able to provide cash and financial aid to help pay rent in an emergency situation. They can also coordinate the homeless prevention and rapid rehousing program for the low income, unemployed and people facing a crisis. Location is 200 S Mill St, Lewisville, TX 75057. Phone: (972) 221-1224
USDA Rural Development - McKinney Office
1404 N McDonald St, McKinney, TX 75071. Call - (972) 542-0081
They offer interest free, or low cost loans, for rural housing. There is income based apartments, repairs, and emergency grants for farmers, rural community tenants and others.
Dallas County Homelessness Prevention and Rapid Re-Housing is a service that both tries to stop future evictions and to place families into a new home. The program combines government grants for rent or deposits with case management, motel vouchers, and other support. More on eviction assistance and rehousing in Dallas.
AIDS Services of Dallas
A housing authority is at 400 S Zang Blvd Ste 210, Dallas, TX 75208. Call (214) 941-0523
People with HIV/AIDS, or their families, can apply for rent and financial help. There is HOPWA grant money, The Ryan White, supportive housing with medical or rides and other Dallas County programs. They work to help patients stay housed, pay the rent and bills, and get the care they need.
Mesquite HAP is operated from 1616 N. Galloway Ave., Mesquite, TX 75149. Call for financial help - (972) 216-6424. There may be grants as a form of rental assistance, case management and other services.
City of Richardson - Housing and Planning Office can help the low income, unemployed, and struggling from the city. It is located at 411 W Arapaho Rd, Richardson, TX 75080. Dial - (972) 744-4100 for information on housing programs, including for tenants or homeowners.
White Rock Center of Hope
Address is 10021 Garland Rd A, Dallas, TX 75218. Call (214) 324-8996
The main goal of the center is it can give housing support and rent assistance to Dallas families. The goal of the non-profit White Rock Center of Hope is to provide help, advice, and resources to those people who are trying to help themselves avoid eviction and maintain utility services, which is required for housing.
Emanuel Lutheran Church
Location is 4311 San Jacinto St, Dallas, TX 75204. Phone: (214) 824-8613
Rent help is only for people in the parish threatened by eviction. They offer other support too.
Wilkinson Center
Location is 8344 E. RL Thornton Freeway, Dallas, TX 75228. Telephone: (214) 821-6380
People facing addiction or abuse will get rent payment help. Or find free temporary, transitional housing and treatment.
Dallas County Social Services - DCHHS. Emergency Rental Assistance/Welfare Program - This resource can provide renters in the area with short to medium term rental assistance. Financial aid is offered to the disabled, people with no money and indigents in the local community who do not yet receive workers compensation, social security, or other state or federal government disability benefits. This is also offered as part of section 8 from the HUD program or rent grants are paid out separately in Dallas. Dial 214-670-3111 or 214.819.2000 to learn more.
Related Content From Needhelppayingbills.com