Assistance programs in Harrison County Mississippi.
Charities, churches, and government benefits from Human Services Department provide emergency or long term financial help with utility bills, back rent, or medical needs. There are also boxes of free food, furniture for a home and other immediate financial assistance in Harrison County MS. The organizations provide help in the form of grant money or loans, and many also offer car repairs to gasoline, clothes, or job training programs. Find financial help near you in Harrison County MS, including in Gulfport–Biloxi.
Many charities also offer seasonal help, ranging from LIHEAP crisis grants for heating or cooling bills to free back to school supply giveaways for kids, free Thanksgiving food or Christmas dinners, or free air conditioners or AC systems from the government during the hot summer months. The goal is to help struggling families.
Utility, rent, and financial assistance in Harrison County Mississippi
While funding is always limited, several other resources and assistance programs are available. The non-profits listed below may have cash assistance and grants they can offer individuals (or help them apply to) or the agencies can refer people to other local services, such as federal government and state of Mississippi assistance programs. For example, Mississippi public assistance is for the low income and people in poverty. There is also help for the disabled and elderly, and learn more on state public assistance.
Biloxi Saint Vincent De Paul is a leading non-profit agency. Apply for assistance, including free food, clothing, as well as partial payments on utility bills as well as prescription medications and medical bills. From time to time funds maybe available for rent too. Several other churches in Harrison County also work with the non-profit charity group. Additional services include free food, housing, and shelter. Address is 314 Jim Money Road, Biloxi, MS 39531, phone number (228) 388-1837. Or get additional details on St. Vincent assistance programs Harrison County.
Catholic Social and Community Services of Biloxi Mississippi. An on site food bank is offered by this non-profit organization who feed the needy. In addition, the Morning Star program is for pregnant women or women who have newborns or children 3 years of age and younger. Qualified women will receive baby food, formula, diapers and baby goods. Women with young kids may also qualify for financial help for bills.
Several other programs are available in the region as well. A pantry, known as Twelve Baskets, can provide free groceries. Some financial aid may be administered. Other resources are available for immigrants in southern Mississippi. Stop by 1450 North St, Gulfport, Mississippi 39507, or call (228) 701-0555 or (228) 863-0429. Read Catholic Charities Harrison County assistance programs.
The Harrison County is supported by the Gulf Coast Community Action Agency. This non-profit agency provides basic needs and emergency assistance for those who qualify. The non-profit can offer case management, social services, free HUD foreclosure counseling, information and referral, low income energy assistance (LIHEAP), weatherization program, and also Headstart. The address is 500 24th Street, Gulfport, Mississippi 39507, main phone number for service is (888) 603-4222 or the United Way is at 228-896-2213. Read more on programs from Gulf Coast Community Action Agency.
ONLY active duty or retired Navy and Marine Corps personnel, their eligible family members and survivors can get help from the Navy Marine Corps Relief Society. The agency offers emergency food assistance and groceries for people who are in need of food. 5301 Snead Street, Building 30 Suite 103, Gulfport, Mississippi 39501, telephone (228) 871-2610.
Salvation Army - Mississippi Gulf Coast Area Command / Gulfport is one of the leading, most comprehensive social service agencies in the region. It offers programs for the economically disadvantaged as well as the homeless. Services include, but are not limited to, low income energy assistance (LIHEAP), free HUD counseling, weatherization program, Headstart, case management and information as well as referrals.
Seasonal items may be given too, including back to school supplies for students from low income households, Christmas toys, and snacks to kids during the summer. Stop by 2019 22nd Street, Gulfport, Mississippi 39501, or call (228) 868-118. Locate Jackson and Harrison County Salvation Army services.
Biloxi also have a dedicated Salvation Army. This has a Family Store (for selling items) along with financial aid, free food, meals, and Thanksgiving/Christmas help. It is part of the wider community too. More on help from Biloxi Salvation Army.
Harrison County Free Clothing Closets, School Supplies and Furniture - Several centers are located across the state and county, including in Gulfport. While resources are limited, when available they can distribute free clothing items (such as shoes, school supplies and coats) and other household goods including furniture.
Many of the free clothing and furniture banks also give out free back to school supplies or notebooks. Some may offer free Christmas gifts and toys to children around the holidays. Or get information on thrift stores and other discount centers in the region. Find a list of free Mississippi furniture, school supplies or clothing closets.
Division of Economic Assistance and Harrison County Human Services administers several government assistance programs. The focus is on assisting the working poor, senior citizens, disabled, and low income. The state of Mississippi uses federal government funds to administer programs such as SNAP food stamps and cash assistance from TANF.
Other resources, such as Medicaid or section 8 housing, are offered as well. Any recipient of this public aid is required to attend job training, find employment, and gain self-sufficiency. Contact a case manager to learn more, to apply, and get referrals. More on public assistance in Harrison County.
Free Holiday programs - All across Harrison County are agencies that help low income families during the holidays (Christmas, Thanksgiving, and Easter). Everything from free gifts to toys are passed out to the needy, whether they are kids, seniors, or homeless. More on Biloxi and Gulfport free holiday assistance.
Housing and rent programs can both prevent an eviction by offering one time rent help, or there is also rehousing. Harrison County agencies can provide a grant for a security deposit or help a family find a permanent home to live in. Other services range from non-profit loans for paying a portion of back rent to section 8 vouchers or free legal support. Find help with rent in Harrison County.
Back Bay Mission provides support on the gulf coast of Mississippi. Clients live in Biloxi, Gulfport, and other parts of Harrison County. The EA - Emergency Assistance program and other support may be as follows.
Veterans and the homeless can use the Micah Day Center for hygiene items, clothing, and more.
Client Services from the charity will offer financial aid for rent, water bills, and basic needs.
A monthly food pantry can provide groceries.
Home repairs may be arranged by the Mission. There are also specific summer cooling programs, including free air conditioners from the government.
Back Bay Mission provides other support to the low-income, homeless, and working poor. Many other programs are run. Find a listing of assistance from Back Bay Mission.
Free meals, groceries, food and clothing
The agencies, churches, and charities listed below will rarely, if ever, have financial assistance. Most of the services they provide are non-financial, and can include food, government aid, clothing, holiday meals, and more.
Saint Vincent De Paul – Biloxi is a leading charity/social service organization. Call (228) 388-1837
Bay Vista Baptist Church - Food, clothing, household items, and other aid is offered. Phone (228) 388-1166
Some of the main non-profit centers for free food are noted above, however we do have additional Harrison Mississippi pantries listed. They may not only offer groceries, but other assistance such as holiday meals SNAP food stamps, free baby formula and more may be provided. Click here for free food banks in Harrison County. There are dozens of additional food pantry or soup kitchen locations.
Utility bill help and benefits
The American Red Cross Mississippi Gulf Coat Chapter, located at 2782 Fernwood Road in Biloxi, administers two programs that can assist people with their utility bills. However individuals should call Catholic Charities at 1-855-847-0555 for more details or applications. The programs are paid for by donations from Mississippi Power and Coast Electric customers who are trying to help their neighbors. Mississippi Power has the Share Project and Coast Electric has a program called Share My Blessing, and the Red Cross partners with both of these groups to provide aid.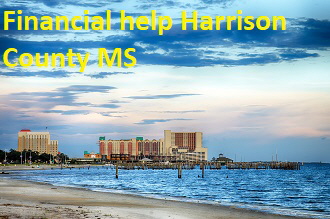 To be eligible for assistance, applicants need to be experiencing an emergency or crisis situation, such as an unexpected medical or hospital bill, they need to be 62 or older, or they must be disabled. However, the American Red Cross will also consider other applications and situations on a case by case basis, and other people may still be able to receive aid. Also, if you are struggling with a medical or hospital bill, find ways to get assistance with hospital bills.
For example, they have provided funds if a family member is in the military and deployed, or if someone had to travel to an out of town location to address a family medical emergency. Note that just being unemployed isn't in itself necessarily considered an emergency situation, however the group has helped people in some situations when people have found themselves out of work.
The Red Cross and its partners such as Catholic Charities can pay up to $100 for Mississippi Power bills and up to $50 on Coast Electric bills. Even if the Red Cross can't help you in your situation, other groups, like the Salvation Army, may be able to aid you. You are never limited to just one agency or charity. Some people may be able to go to the red Cross and get $100, and then apply at another charity organization or agency and get $50 more.
Currently, the Red Cross of Biloxi and Gulfport helps about 100 people per month, and you can only receive financial aid once per year. Dial (855) 847-0555 or 1-855-847-0555 for more information.
Related Content From Needhelppayingbills.com