Coupon apps.
Find how to save money on all the shopping you do using coupon apps. These are free to download and use and are available on Apple iOS phones, Sansung Android and other mobile devices. Find a list of the best, free coupon apps below that can be used for any online or in person shopping you do.
The smart phone apps can help you save money on groceries and household goods, electronics, travel, clothing and gasoline and really anything you buy. Or they pay out rewards, rebates or give other deals. Finding the best deals to save money is more important than ever, and these apps for Android, iPhone iOS and really any device will help you save money, for free.
In the past, methodically reviewing, clipping, and organizing paper coupons used to be the typical routine. With today's technology, relying upon software applications, smartphones or tablets or "apps" has become the common method to find the best deals. They are free, simple to install and use.
Save money with shopping and coupon apps
Maybe the best thing about these apps are that they are free and simple to use, and available for smartphones, tablets, and even laptops or desktop computers. Coupon apps work in various ways. Some automatically apply coupon codes at checkout when you shop at participating merchants. Some apps will direct you to the business offering the biggest discount. Other apps let buyers earn cash rewards or gift cards for every dollar spent.
While the savings vary by apps, retailer you shop at, and even whether any special promotions may or may not be running at the time, the savings can range from a couple percent to 10 or even 20%. All you need to do is pull up the coupon app on your iOS or Android device and use if for your shopping.
There are coupon apps and browser extensions available for just about everything you might consider buying. They are free to use and also fairly simple to use/install. Here is a brief review of eight of the best, most popular apps.
Best free to download and use coupon apps
Groupon, founded in 2008, remains one of the best apps to find local deals on services, events, restaurants, and activities the whole family can enjoy. It's free to use and a go-to app for people who want to save on everything from dining, hotels, and entertainment to dental services, car detailing, pet supplies, and spa treatments.
You can specify the location you want Groupon to search, and you'll find great deals whether you're home or traveling. Savings can run from 10% to more than 80%, but many items are typically discounted between 25-50%.
Groupon also features a Deals of the Day page that offers some extreme discounts. There is also a section providing coupons and promo codes for use at many major retail outlets like Walmart, Home Depot, Target, and Kohl's.
One drawback is that many promotional deals must be used within a limited time or come with restrictions. However, if you fail to use the discount voucher during the promotional period, you can usually redeem it with the merchant for the original purchase price.
Be sure to read the "Fine Print" section within the listing to avoid surprises. Customer reviews included with most listings also provide helpful information.
Honey (which is owned by PayPal) is a free app and browser extension that eliminates the need to manually search for current coupon codes. Honey's most popular use is as a browser extension that can be easily added to Chrome, Safari, Firefox, or Opera browsers. However Honey/PayPal can also be used on iPhones or Android smartphones.
Honey claims to save buyers about 18% overall on purchases for an annual savings of $126. Honey is also available using the PayPal app meaning over 300 million people have access to it worldwide, making it one of the best and most popular apps out there.
It's easy to use. After installation, a small Honey icon will appear on your browser. After shopping online at a specific retailer, you just go to the checkout page, click on the Honey button, and Honey will automatically apply current, working codes to give you the best deal available.
Honey has more than 30,000 participating merchants including most major retailers, department stores, and restaurants. It is also available using the PayPal app or Venmo too (which is also owned by PayPal.
Honey also offers one of the best rewards program called "Honey Gold." Rewards are earned by purchasing items from participating stores or by referring friends who make a purchase. 1,000 points are needed to redeem an award that will be provided as a gift card. Rewards are paid out quarterly.
Rakuten, created in 1997, is a free app and browser extension with a primary focus on giving users cashback as a reward for purchases. Rakuten partners with more than 3,500 stores including Walmart, Kohl's, Nike, Nordstrom, and Target. The average cash-back rate is generally 3-10%, but can run as high as 40% depending on the retailer and the item purchased.
To use the app, you simply log in, look at the list of stores available and choose the store website on which you want to shop. Shopping will look the same as if you had directly accessed the store. However, because you accessed the store via Rakuten, you'll earn cash back on qualifying purchases. It has been around since the late 1990s, so it is one of the longest running – best coupon apps out there.
If you use the browser extension, there is no need to access the store through the Rakuten app or website. The extension will cause a pop-up to appear when you visit a website that provides cash-back rewards.
You can earn rewards when shopping at a store in person by linking your credit card to the Rakuten app. Rakuten also offers its own Visa credit card that you can use to get an extra 3% back on eligible purchases made via Rakuten or 1% for all other purchases.
Reward payments are made via check or Paypal every three months, and you only need $5 in accrued rewards to receive a payout. Rakuten is free to use and offers a $10 Welcome Bonus that is earned after spending $25 on eligible cash-back purchases within the first 90 days of membership. Rewards can also be earned for referring friends who make purchases.
Flipp is a free app that allows you to prepare a digital shopping list and find the best prices in your area for the list items. It only takes a few minutes to download to iOS or Android, install and learn how to use the app. Reviews note that Flipp's user-friendliness is one of its strengths.
The coupon apps lets you browse weekly flyers from local retailers, or you can search for an item and let Flipp do the browsing for you. You'll get a side-by-side comparison of prices at nearby stores, which is a great, one of the best features to have. You can manually search for items by store, item, or brand. If you want to limit shopping to one store, just tap on the item in the store's flyer and it will be added to your list.
Flipp works with more than 2,000 stores. While most are grocery stores or supermarkets, Flipp includes a growing list of pharmacies, pet stores, office supply retailers and sporting goods, apparel, and electronics stores. However since it does focus on grocery stores, it is one of the best coupon shoppings apps to save money on food costs.
Saving the places you frequently shop in a favorites tab will give you quick access to weekly circulars for those stores. You can create a watch list for products, and Flipp will create a tab for the item, list available deals for that product, and note when the deals expire. Add your loyalty cards to the Flipp app, and you can review Flipp's digital coupon section and load coupons onto your stored cards.
Flipp is designed primarily to help shoppers save money on groceries and household supplies and does not offer cash rewards. Flipp estimates that the average user saves about $45 per week.
GoodRx is a free and easy-to-use app that may save you up to 80% of the cost of your prescription medications. Founded in 2012, GoodRx can be used at more than 70,000 pharmacies including CVS, Walgreens, Costco, Walmart, Safeway, and Kroger. Good Rx is the market leader when it comes to saving money on prescription drugs, making it the best app for medications.
To use the app, you simply find your drug's name, specify the dosage, quantity, and form, such as tablets or liquid, and enter your zip code. GoodRx will display prices you'll pay to fill that prescription at nearby pharmacies.
You can either print the coupon or save it on the GoodRx app. Just show the physical or digital coupon to the pharmacist when you drop off your prescription.
You can use GoodRx whether or not you have insurance. You just cannot combine it with insurance to lower your copay.
However, even if you have prescription drug coverage, GoodRx may be the best option. If your out-of-pocket costs for deductibles and copays are high, paying with a GoodRx coupon rather than your insurance plan may make better financial sense. The apps is very robust and provides savings on insulin, heart medications, and countless other name brand or generic drugs.
Just remember that the amount paid for prescriptions using a GoodRx coupon will not count toward your insurance policy deductible. Read more on GoodRx.
GasBuddy is a free app designed to find the best prices for fuel near your location. You can search for any type of fuel and then sort the gas stations by price, location, and special features like restrooms, restaurants, and stores. If you download this best gasoline savings coupon app to your iOS or Android phone it is simple to use as you drive around ,whether for work or travel. GasBuddy covers more than 150,000 gas stations.
GasBuddy launched its app in 2010 and relies on price information submitted by users including spotters, stations, and credit card companies. Each price notes when it was last updated.
The app allows you to report prices from your favorite stations, track gas usage with a fuel log and earn points to enter a daily drawing for a $100 gas card prize. You can also shop in the app at stores like Walmart, Sam's Club, and Home Depot and earn free GasBack rewards to lower your costs at the pump.
Using "Pay with GasBuddy" can lower fuel costs even more. When you sign up for the service, you'll get a prepaid gas card linked to your checking account. Savings are based on where you pump. GasBuddy claims savings can run up to 25 cents per gallon.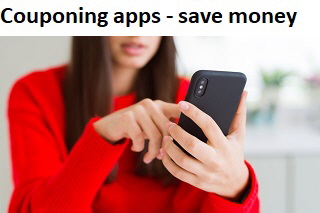 Ibotta is a free app that, with a little effort, lets you earn cashback for in-person and online shopping. Ibotta partners with more than 1,500 brands and retailers. While the majority are grocery stores, retailers also include Lowe's, Staples, Hotels.com, Amazon, Walmart, and Kohl's. You begin earning cash rewards just by downloading the app.
It only takes a few minutes to download the app to your phone and set up an account. Before shopping, search the Ibotta app for deals available at the stores where you'll be shopping. Activate the digital coupons then go shopping as usual. After you get home, use the app to scan your receipt's barcode, and the app will calculate your rewards. For some items, you may also have to scan the barcode on the actual product.
The free Ibotta shopping app will display your savings and the amount in your account. Once your account reaches at least $20, you can request that funds be transferred to you via Paypal or Venmo. You'll earn cash just for uploading your first receipt. Additional rewards can be earned by referring friends.
You can also easily link loyalty cards to your Ibotta account. Ibotta claims to have paid more than $850 million in cash rewards since it was founded in 2012.
Receipt Hog is another receipt scanning app that allows you to earn cash and gift card rewards. After installing the free app and creating an account, all you need to do is scan receipts using the in-app camera.
Receipts from virtually any type of retailer will earn some type of reward. Receipts can come from grocery stores, gas stations, restaurants, department stores, and many other sources. You can also provide receipts from online shopping and link loyalty cards to your account.
Most receipts earn "coins" that can be redeemed for rewards. 1000 coins are required for a $5 reward. The number of coins you earn is based on the transaction amount on the receipt. For example, a receipt of less than $10 earns 5 coins while a receipt of $100 earns 20 coins.
Some receipts, called "spin" receipts, do not directly earn coins but give users a chance to play an in-app game called Hog Slots in which bonus coins and other prizes are awarded. Coins can also be earned by completing surveys and referring friends. Bonuses can be earned for uploading receipts weekly.
Unlike some other apps, very little preparation is required. You simply need to get in the habit of uploading receipts for everything you purchase. Once you have accumulated 1000 coins, you can redeem them for gift cards or cash back via Paypal.
Maximum savings on these coupon apps
As noted, how much you save using coupon and shopping apps will depend on where you shop, how much you spend and how much time you put into finding the best offers. But no matter what, you will almost be guaranteed to save money with one or more of these free, best apps out there iOS or Android.
Don't fall into the habit of buying something you didn't plan to purchase just because you find a good deal with a coupon app. The goal of using these should be to help you stay within your budget, not to break it. In the long run, wise and regular use of free coupon apps can help you to save money.
Related Content From Needhelppayingbills.com