Pharmacy discount cards.
Find information on prescription drug discount cards available from major pharmacies as well as national retail stores. The programs are offered to all shoppers, regardless of their income and whether they have health insurance policies or not. People can save money with prescription discount cards or apps from Wal-Mart, CVS, Walgreens, Costco and other major pharmacies.
Prescription medications are one of those necessities of life that never seem to go down in price. There are a number of discount card programs that will help households save money on their medications. It is possible to save money on generic as well as name brand drugs, including ADHD medications, insulin, and others. Stores such as Costco, Kroger, Publix, Wal-Mart and others all provide some form of free prescription drug discount program.
Many people need assistance paying for their medications. Health insurance often dopes not pay the entire cost, and premiums continue to increase. Pharmacy discount cards can help senior citizens on Medicare (including Part D), people with no money, and low-income families pay for the medications they need. The uninsured can also get affordable medications and discounts from pharmacies.
Discount card assistance is available from a surprising source: retailers as well as pharmacies have free discount cards as well as apps. Some of the nation's biggest grocery and pharmacy chains have been using their bulk purchasing power to drive down the prices of generic prescription drugs at the counter. They offer shoppers programs to save on their medications, including information on how to save money using Medicare Part D.
The path to these discounts varies greatly by store, however. At some, it's simply an "everyday low price" offer on their generics which is free and available to everyone. Others require you to sign up for a pharmacy program, which may or may not be free but they generally have a low cost that will still allow shoppers to save money.
This guide will summarize the low cost as well as free savings programs available from major retailers for you, as well as the requirements to access these prescription medication discount plans. You don't need health insurance to access these low prices on generics, but keep in mind that you may have to pay out-of-pocket for them even if you do have certain types of insurance. These purchases also won't be counted toward any deductibles or payment cap on covered services if they're outside of your insurance plan.
Pharmacies with free discount cards
All of the stores and pharmacies listed below have discount cards or even apps for customers. They are free to apply for, download, and use. The savings apply to people with health insurance or that are uninsured, and customers on Medicaid or Medicare can use use the discount pharmacy cards.
Costco
Locations: Nationwide
Costco's Member Prescription Program doesn't have a fee, but you may need to be a Costco member to get in on it. Some states and localities require that in-store pharmacies be open to anyone without a membership fee. If that's the case where you live, just tell the Costco greeter that you're visiting the pharmacy.
If you're in an area where that isn't the case, a Costco membership is $60 per year. There are some ways to get around this, however. You can get in as the guest of a member (they can bring two per trip), or you can ask a member to buy you a Costco Cash Card. These cards can be loaded with anywhere from $25 to $1000 in funds at a time, and non-members are allowed to shop at the store so long as their card has a balance on it.
The Costco program offers deep discounts (up to 80%) on both prescription drugs and generics across the board if they are not covered by your insurance, and is quite often the lowest-priced option available for many drug types. It also covers pet medications.
H-E-B
Locations: Texas
The favorite grocery chain of the Lone Star State offers everyday low prices on generics, as low as $4 per month for some medication types and usually no more than $12. The free discounts for shoppers and patients are deepest when a 90-day supply is purchased, with most generics ranging from $10 to $30 in price for that amount. The complete list of generics available can be found in a handy PDF file at the H-E-B site.
HyVee
Locations: Midwestern states
HyVee has an everyday low price situation that is very similar to what H-E-B offers. Generics go as low as $4 for a 30-day supply, but some 90-day supply options here go as low as $10 and generally do not exceed $25. And as with H-E-B, the full list is available in a convenient PDF at their website.
Kroger
Locations: Nationwide.
Note Kroger also owns and operates other grocery stores. They also include Dillons, Fred Meyer, Fry's, Harris Teeter, King Soopers, QFC, Ralph's, Roundy's, as well as Smith's
The Kroger Rx Savings Club requires enrollment and has an annual membership fee of $36 for an individual, or $72 to cover a family of up to five. However, the "family" membership isn't restricted to actual relations. It allows you to add pretty much any five people you'd like; pets can take those slots too for discounts on pet medications!
The program offers over 100 generic medication types for as low as $3 for a month's supply. Drugs in the program don't exceed $6 per month and $12 for a 90-day supply.
There are also six drug types that are free to members with a prescription: amlodipine (generic Norvasc), lisinopril (generic Zestril), lisinopril-HTCZ (generic Zestoretic, Prinzide), metformin IR (generic Glucophage), montelukast (generic Singulair) and sertraline (generic Zoloft). In addition to the low-cost generics, the Kroger Rx Savings Club has deep discounts of up to 85% on other types of prescription drug medications.
Kroger and its various subsidiary chains that have pharmacies in-store span 37 states, but there is one hink to this program - the stores in Washington state do not offer it due to unique regulatory conditions.
Publix
Locations: Southeastern states
The Publix "Next Best Thing to Free" discount plan has some of the lowest prices on generic drugs in the country, going as low as $7.50 for a 90-day supply. The one big catch here is that it applies to a fairly small list of only about 25 medications.
However, there are also some free medications are available to Publix shoppers who have prescriptions for them and you don't have to sign up for anything or pay an annual fee to get them. You can get a 90-day supply of most of these medications and a 14-day supply of antibiotics with no money down whatsoever. The free meds include several options for managing high blood pressure and diabetes, and four types of antibiotics (including penicillin VK) are also available.
Rite Aid
Locations: Nationwide
Rite Aid's Rx Savings Program requires enrollment, but it's free to anyone who wants to join. Once that's taken care of, you'll have access to generic med discounts ranging from $9.99 for a 30-day supply to $15.99 for a 90-day supply.
The program is pretty comprehensive, covering about 500 different types of medication. Consumers might be wise to not make long-term plans to rely on it, however. Rite Aid has been through a tumultuous process of merger and acquisition attempts from companies like Walgreens and Albertsons over the last few years, and it seems quite likely that the company will eventually be absorbed by one of their larger competitors.
Sam's Club
Locations: Nationwide
Walmart's bulk warehouse division has its own unique program. The Sam's Club Prescription Savings Program gives you access to about 600 generic medications at prices of around $10 for a 30-day supply. Additionally, members have access to five free prescription drugs in 38 states: donepezil (for Alzheimer's), escitalopram (for depression and anxiety), pioglitazone (for type 2 diabetes), 50,000 IU vitamin D and finasteride (for prostate conditions). The plan also offers additional discounts on non-generic brands.
However, as with Costco, you may need to have a paid annual membership to shop the store if your local area does not have laws mandating free access to pharmacies. The standard price is $45 per year, but Sam's Club sometimes runs promotions that add a gift card of anywhere from $10 to $25 for new members. You can also shop for free for one day as a trial before you join.
Walgreens
Locations: Nationwide
The Walgreens Prescription Savings Club requires you to sign up for one of the store's loyalty program cards (which is free) as the first step. Access to the program requires an annual fee of $20 for an individual for $35 for a family. Unfortunately, if you're covered by Medicare, Medicaid or Tricare you are not going to be able to join the Prescription Savings Club.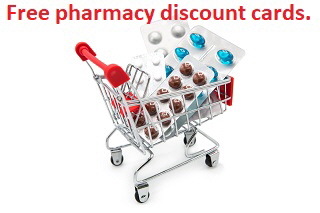 The program divides generic medications up into three tiers, starting at $10 for a 90-day supply for the first tier of prescription drugs and moving up $10 in price for each higher tier.
There are a handful of other small benefits in return for that annual fee. You get a 10% discount on all other Walgreens house brand purchases (such as the Nice! brand), and 10% off of other services at Walgreens Healthcare Clinic.
Walmart
Locations: Nationwide
The Walmart Rx Program offers generics ranging from $4 for 30 days to $10 for 90 days. The list of available drugs is fairly long, but consumers should note that Walmart sometimes adds and removes big chunks of eligible drugs from the program (they've dropped as many as 58 at a time). You won't need anything more than a prescription to get access to the free prescription medication discount plan.
Winn-Dixie
Locations: Southeastern states
The Winn-Dixie chain has various generics priced starting at $4 for a 30-day supply and $10 for a 90-day supply. No membership or sign-ups are necessary, so it is a free service. The full list can be viewed at the Winn-Dixie website.
Final Tips on Saving Money From Prescription Drug Discount Plans
If you're in the market for generic meds, you'll probably notice from the summaries above that the pricing isn't very different between stores - usually no more than a couple of dollars. There is more variance in exactly which drugs stores make available than there is in the price, so the decision will usually come down to that plus a location that is close enough to you.
The pharmacy discount card programs that also offer substantial savings on brand name drugs (Costco, Kroger, Sam's Club and Walgreens) usually charge an annual membership fee. However, that fee is usually quite affordable (well south of $100 per year) and the total savings are often substantial enough to pay for it and then some.
Note name brand medications are rarely, if ever, covered by these retailers plans. Patients will need to wait for the generic version. That can take years (anywhere from 10 to 17) for FDA approval.
Related Content From Needhelppayingbills.com